Hiring a shipping company is a quick and trouble-free way to get your possessions shipped regardless the destination. No wonder many people who have either won a car at a salvage auto auction or are relocating, hire car shipping services. Although hiring a shipping provider is easy, there are chances you might make mistakes if you are about to ship your vehicle the first time. To help, we list four mistakes to avoid when shipping an auto in this blog post.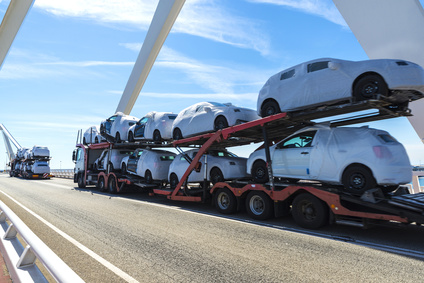 1. Choosing any Shipping Method
Whether you are transporting your vehicle within the US or internationally, there are a number of shipping methods you can choose to do the job. The right shipping method will help make sure that your possession is safe and your budget doesn't get hurt. If, for instance, you need to ship a new car, selecting an enclosed shipping may make more sense, as your car will be protected from debris and weather instead of choosing open-air shipping. Similarly, you may want to opt for door-to-door auto transport services (if shipping within the US), as it gives you the advantage to get your vehicle delivered at your doorstep.
2. Failing to ask for Bill of Lading
You need to sign numerous documents when partnering with an auto shipping company, and the Bill of Lading or BOL is the most important piece you must obtain. BOL is a legal contract that helps protects your rights. It serves not just as an inspection report but also the receipt of the service. BOL contains every information from the pickup and delivery of the car to the details of the auto shipping company. Remember, as per law, every auto shipping company must provide BOL to its customers.
3. Inadequate Car Preparation
Many owners, especially people shipping their vehicle for the first time, give less thought to preparing their car. Understand that preparing your car such as cleaning it thoroughly and taking its pictures before handing it to the auto shipping company will help you a great deal, if anything goes wrong during the transit. The reason is, it will be easier for you to spot any dings and chips, and make sure that you're not held responsible for any of such damages during shipping.
4. Ignoring Insurance Coverage
The biggest mistake you want to avoid is to get tied up with an auto shipping company that does not provide car insurance with their shipping services. If this is the case, you may have to bear any and all the damages to your vehicle during transit. This is why EasyHaul only works with self-insured and certified carriers. Our partners use the latest technologies in shipping services to make sure your vehicle is transferred safely to its intended destination. In case there's an issue of damage, we provide you with all the information you need to claim the related costs.
Conclusion
Although hiring a car shipping service, whether a terminal-to-terminal or door-to-door auto transport provider, is one of the safest, easiest, and quickest ways to ship a car, you need to take a number of steps to make sure things are right. This includes everything from choosing the right shipping method to obtaining the BOL and other paperwork from the shipper. EasyHaul helps you in every step of the process, making sure that shipping your vehicle is as seamless as possible. If you need to learn about our services, call + 1 (360)-597-9320. You may also fill out our contact form, and one of our representatives will get back to you, shortly.