People keep migrating, whether for economic opportunities, personal safety, adventure, or business. If you are moving from one country to the other, you might want to travel with your possessions, including car. To ship your car overseas, you need to hire an international car shipping company. Before you make the move, it is important to know all facts relating to international car transport. To help you get acquainted with the basis, we bust four myths related to international car shipping. Let's begin.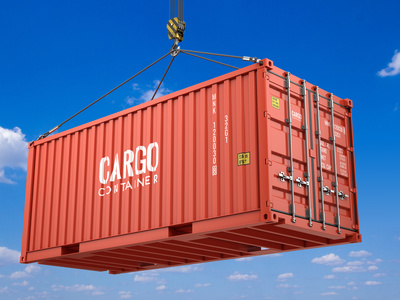 1. Shipping rates are the same for all cars
False. What fees you have to pay for shipping your car internationally depends on the car model and its size. These are divided into four categories:
Compact
Sedan
SUV
Truck
You need to know that one 40ft container can fit between 2 to 4 vehicles depending on the vehicle size. So, if you are shipping an SUV instead of a compact car, you may have to bear more charges.
2. Taxes and customs are mandatory
Whether and what taxes you have to pay depends on your traveling status and numerous other factors. If, for instance, you are returning to your country, you can ship one vehicle (registered in your name), without having to bear any taxes. When you partner with EasyHaul, we handle U.S. customs for you, making our services cost-effective than most others.
3. I can load anything in my car
You can load certain items such as auto parts within your car when shipping it internationally, but you cannot ship just any item. Chemicals and fluids are generally not allowed. Also remember that the driver's seat usually has to be free of any load; and the view of the mirror and the rear view window must not be obstructed. When you hire EasyHaul, you can send your car parts to our warehouse, which we will then load in the ship along with your vehicle.
4. I need to collect the car myself
False. You can authorize a person on your behalf to take the delivery. Till the time you or the authorized person is unavailable, the vehicle remains in the storage facility. Make sure if you authorize a person to pick up the vehicle, you communicate this to the international car shipping provider you have hired; otherwise, you may have to bear additional fee. The authorized person may also be required to show their identity when picking up the vehicle.
5. I am responsible for damages to my car during transit
Whether you have to bear any damage costs to your vehicle during shipping depends on the service provider you chose. If you hire the services of an international car shipping provider who has partnered with uninsured and unbonded carriers, you may have to bear the cost. That's why EasyHaul partners with insured and bonded carriers, who use an array of equipment such as enclosed trailers to make sure your vehicle is safe during transit.
Conclusion
If you are shipping your car internationally for the first time, you need to know about the fee, various documents you need to prepare, and the best shipping method. Partner with EasyHaul for the best international car shipping. We provide you with all the information regarding international car shipping and can safely transfer your car and other belongings to your desired destination. To learn more about our services, fill out our contact form, or simply call +1 (360) 597-9320.