Planning to ship one or multiple vehicles overseas, or just bought a vehicle at auction? EasyHaul is a reputable auto transport company that offers affordable auto shipping across towns and overseas. If you are shipping your vehicle for the first time, shipping your vehicle can be a long process if you are not familiar with the process. Follow these four simple steps to speed up the process and ensure that your vehicle is shipped safely.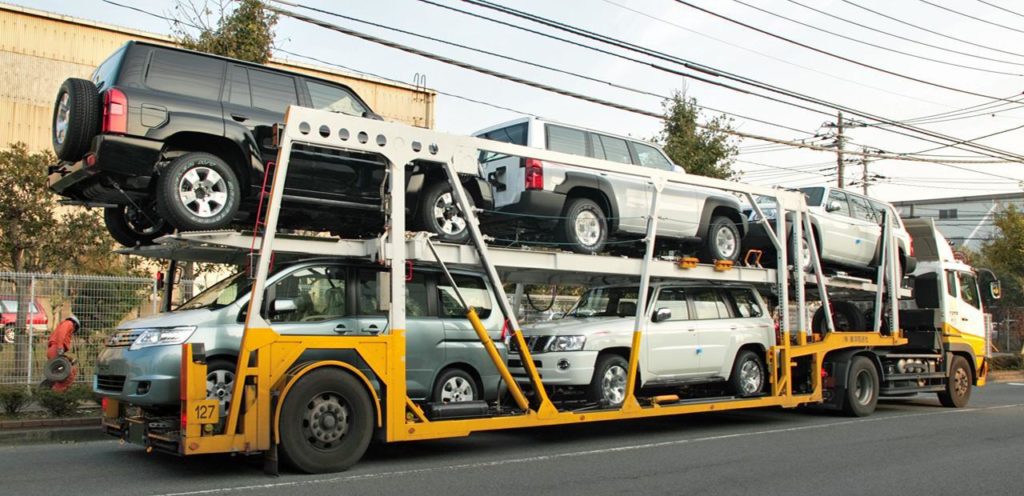 1. Choose Door-to-Door Auto Transport
Door-to-door transport is a method of shipping where an auto shipping company picks up your vehicle from your prefered start location and drops it off at the desired destination. This mode of shipping saves you the time and effort of meeting the shipper at an off-site location, and also ensures that the vehicle goes through a shorter shipping process.
2. Get Auto Transport Quote Beforehand
You should get a shipping estimate after factoring in the weight and dimensions of the vehicle, the actual distance, and type of prefered shipping carrier. Once you get an idea about the overall shipping costs, you can stick to your budget. This will also help you avoid any last-minute misunderstanding and delays.
3. Keep All the Documents Handy
You will need a number of important documents to ship your vehicle, domestic or overseas. The documents include the vehicle's title, and a bill of sale. If you gather these documents beforehand, it makes it easier and quicker for the auto transport company to process your shipment request.
4. Prepare Your Vehicle for Shipment
The most important step that you can take to speed up the shipping process is to ready the vehicle for shipment. Remove any loose items or personal belongings inside so that they do not damage the interior of the vehicle during shipping. These damages are not covered by the auto insurance, and the company is not liable for them. If requested by the shipper, empty the fuel tank and remove the batteries to get rid of the added weight that otherwise increases your auto transportation quote. Such simple preparatory steps can help you avoid last minute preparations and any delays in the shipping.
Custom Solutions for International Shipping
Besides the role of a good auto shipping company, you can do your part in ensuring that your vehicle gets shipped quickly. You can follow the simple steps mentioned in this blog to speed up your auto shipping process. If you are planning to ship your vehicle overseas or across town, EasyHaul is your reliable auto transport company and ensures safe shipping, whether you choose an open or an enclosed trailer. Register now to receive special member benefits such as access to the great shipping deals and shipment status updates straight in your account. Fill out our contact form and our experts will address your auto shipping queries. You can also call us at +1 (360) 597-9320.