Shipping a car to an overseas destination isn't easy, and if you are a first-timer, the entire process can be even more confusing. To ensure that the move is smooth and the vehicle reaches its destination with no damage, you need to know the best practices of the process. Hiring a reputable and experienced vehicle shipping company is one of the important aspects of international auto shipping. After you have tied-up with a trusted company, a lot depends on you to ensure that the move is hassle-free. In this blog post, we list three mistakes that you must avoid when shipping a vehicle to an international destination. Read on.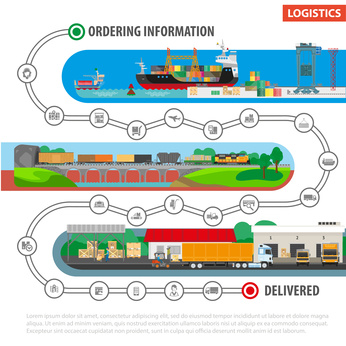 1. Not Meeting the Shipping Requirements
A lack of knowledge of requirements and policies of different countries when shipping a vehicle overseas could be an invitation to a troubled shipping experience. Instead of leaving the responsibility of all the paperwork on your shipping company, do some research on your part to make the process hassle-free. Discuss the overseas shipping procedure with the auto transport company and clarify all the doubts so that there are no last minute problems.
2. Not Preparing the Vehicle
The better you prepare the vehicle for international shipping, the more you avert the chances of damage. In addition to removing music player, GPS device and other electronic devices or loose items, you must also not keep boxes with personal belongings inside the car as they might become a problem in custom clearance at the destination port. Some countries also impose hefty fine for not adhering to rules and regulations.
3. Not Paying Attention to Insurance Cover
Though it is mandatory for shipping companies to have an insurance that covers any damage incurred during transit, probability is high that some of them might have a cover of a small amount. It is essential that you ask about the type of shipping insurance the company has and the total amount of cover it will offer for the vehicle. If required, you can also opt for an additional cover so that more amount can be recovered if the vehicle gets severely damaged in an accident.
Read More : Shipping Your Vehicle Overseas? Know These Auto Transport Terms First!
Final Words
Transporting a vehicle is a complex process that involves many factors, and hiring an unprofessional shipping company or not preparing for the move could make the entire experience full of hassles. If you are shipping a vehicle for the first-time, EasyHaul and its team of auto transportation experts are here to help you in ensuring a smooth move. Call us at +1 (360) 597-9320 to plan your next move, or fill out the form to get a free auto shipping quote.