In today's fast-paced world, managing personal and professional lives can be really hectic, especially when you don't have a personal mode of transportation. Owning a car is more about convenience than luxury, and EasyHaul ensures that you have the access to your car, no matter if you have moved to another city, state, or country. We have shipped thousands of vehicles to several destinations for a number of reasons, and the experience has helped us get better. Of the many reasons, here are the five common scenarios when individuals ship their car. Take a look.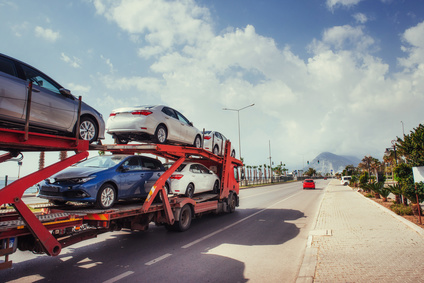 1. Moving for a Job
Moving for a new job is the most common reason for shipping a car. If you are moving across town, you can manage without a shipping service provider. A move to a distant state or a new country could, however, turn out to be a big hassle when an expert is not by your side. EasyHaul has helped military personnel, individuals who want to move closer to the family and those moving for better job opportunities get their prized possession at the new location.
2. Attending College
College life is a new beginning and most parents are anxious if their child will have a comfortable lifestyle away from the family. When off-campus accommodation is miles away, parents turn to us to transport their car and ensure that the child has a reliable, if not luxurious, mode of transportation.
3. Relocating a Dealership
Transporting cars, motorcycles, vans, or other vehicles when relocating a dealership isn't easy, as it requires a lot of diligence, right equipment, and expertise. EasyHaul often receives auto shipping quotes requests from dealership owners to safely transport their vehicles to a new destination.
4. Seasonal Move
Earlier it was the baby boomers and now even millennials are joining the clan. While most snowbirds take their RVs for the escapade, some have homes in different states. EasyHaul helps snowbirds with their bi-annuals moves by quickly and safely transporting their vehicle to another state.
5. Online Purchase
Online shopping is not restricted to clothes, gadgets, grocery, and home decor items anymore. People are actually buying vehicles online by participating in live bidding auctions. This is where auto shipping companies like us help buyers in getting their purchased vehicle delivered at home. All they need to do is, get in touch with us with the details of the vehicle and pick-up location, and we will take care of the rest.
Wrapping Up
Whatever be the reason of move, EasyHaul is there to ensure a seamless delivery of their vehicles to its destination. We have helped clients across the U.S. transport their cars, motorcycles, RVs, and boats to another state or overseas without any hassle. If you want to learn more about our shipping process or have any questions, feel free to call +1 (360) 597-9320.