As if you own a vehicle, it goes without saying you would have got it insured against accidents, theft, and other similar risks. Many vehicle owners, however, make the mistake of assuming their auto insurance would also cover the damage caused (if any) during auto transportation process. To make the matter even more complex, many auto transport services providers include a clause in their contract that saves them from having to pay for any damages caused during transit. If you are planning to get your vehicle shipped, it is important to carefully go through the policies of the auto shipping company. To help, in this post, we discuss four important things about auto insurance you must consider when hiring an auto-transport company. Take a look.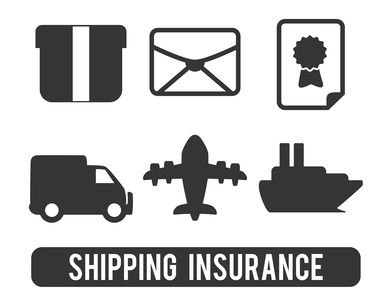 Auto Insurance Certificate
Law requires auto transportation companies to have a valid insurance certificate and they should produce it, whenever asked. When hiring an auto shipping company, make sure you are aware of transporter's policies in regards to auto insurance coverage. It is important to know whether the entire car or just certain parts of it are covered under the insurance. Or you have to pay extra for the damage.
Scope of Auto Insurance Coverage
Many people learn it the hard way that many auto insurance companies do not provide insurance coverage for the damage caused during the transportation process. Before hiring an auto shipping company, check with your auto insurance company whether your auto insurance policy applies to the vehicle during the shipment and whether or not you have to submit any documents from the car shipping company.
Pre-Handover Inspection
Before you hand over the vehicle to the auto transport company, it is important to conduct a pre-possession inspection. Though almost every auto shipping company conducts a thorough inspection before taking the possession of the vehicle, as a vehicle owner it is advisable to be present at the site and pay proper attention to the inspection. To be on the safe side, click pictures of the vehicle prior to handover, to have a record of its condition before transportation. In case of any mechanical damage during the shipping process, pre-possession photographs will help you present your case to claim reimbursement.
The Bill Of Lading
The bill of lading is a legal document issued by transporters and filled by the owner to acknowledge the delivery of the cargo. It serves as a condition report of the vehicle upon arrival. Before signing the Bill of Lading you must thoroughly inspect your vehicle including its undercarriage for any signs of mechanical damage. Once you have signed the Bill of Lading, the shipping company is no longer liable for any damage that you might have missed when signing the bill. In case you notice any sign of damage at the time of delivery, write it on the Bill and have it signed by the delivery guy. Later on contact the shipping company to inquire about the reimbursement.
The Way Forward
In case the auto transport company fails to meet your expectations or deceived you in any way, you can file a complaint with your local BBB office or with the U.S Department of Transportation. In order to avoid any shipping scams, it is advisable to hire a certified and experienced shipping company. Leveraging years of experience in the logistics and shipping, EasyHaul is well placed to provide seamless transportation services. To learn more about our door-to-door transport services or transporter liability insurance, feel free to call +1 (360) 597-9320 or fill out our contact form and we will take it from there.