From choosing the right shipment company to ensuring safe delivery, shipping your vehicle can be a hassle, especially if you are doing it for the first time. Given the increasing number of auto shipping companies and consequently increasing shipping scams, it is advisable to do some homework and understand the shipping process before paying for the services. There are several factors that can determine a smooth shipment process. To help here are five tips to ensure hassle-free auto shipping and safe delivery of your vehicle.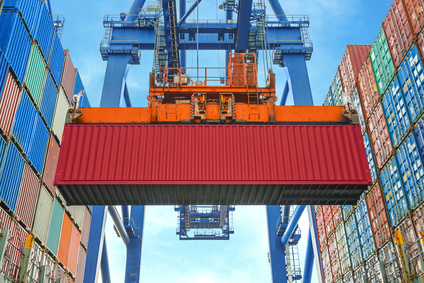 1. Choose a Reliable Auto Shipping Company
Choosing a trusted auto shipping company can be an easy task if you know how to go about it. One of the best ways to narrow down your options is to read online reviews by real customers. Make sure you check multiple platforms for the reviews, doing so will help you get an honest and unbiased idea of what to expect from each auto service provider. Moreover, to avoid being a victim of shipping scams click here.
2. Open Vs. Enclosed Transportation
When signing for auto shipping services, you would have to choose between two main types of transportation options – Open Vs. Enclosed. If you choose an open transportation, your vehicle will be moved on an open-air trailer while being exposed to harsh environmental conditions, whereas an enclosed trailer keeps the vehicle in a controlled environment protected from harmful environmental factors. As an enclosed trailer comes at a significantly higher price, it is advisable to choose this type of trailer mostly when transporting a luxury or antique vehicle or goods that require special care during transportation. Read more about open and enclosed transportation here.
3. Ask for the Insurance Coverage
Never sign up with an auto shipping company that doesn't provide you with the details of their insurance coverage. The Federal law requires auto shipping companies to have a valid insurance certificate and provide required information on insurance coverage whenever asked by the client. To learn more about auto shipping insurance click here.
4. Prepare Vehicle for the Shipment
Transporting your vehicle to another location is a delicate process. Starting from the pick-up to the immobilization of the vehicle to additional protection around the sensitive areas, you need to take proper precautionary steps to ensure the safety of your precious vehicle. Click pictures of your vehicle before the pickup or sending it to the auto shipping company. Pictures will help you claim the insurance amount in case any damage is caused to the vehicle during transportation. For more effective tips on securing your vehicle click here.
5. Consider Pick-up and Drop-off Options
If you can't arrange pick-up or drop-off of your vehicle, it is advisable to choose a company that provides drop-off and pick-up facility as a part of the auto transportation services. That said, in case the delivery location is not easily accessible, provide a nearby location for the drop to avoid extra charges.
Wrap Up
Keeping these tips in mind will help you ensure that your vehicle is moved safely and in a hassle-free manner. If you are looking for a reliable auto shipping company in the U.S, your search ends at EasyHaul. Whether you need to move a vehicle within the US or across an ocean, we, at Easy Haul, takes care of all your shipping needs without you running from pillar to post. Should you wish to learn more about our auto shipping services, feel free to call +1 (360) 597-9320 or fill out our contact form and one of our representatives will get back with you.