Although countless American-made automobiles are available on the market, an increasing number of Americans are turning to imported cars, sources from various countries. The reasons for the shift are many. From Brexit that lead to the weakening of European currency to the strengthening value of the US Dollar, various factors are encouraging potential buyers to look beyond the country's national borders, to bring home their dream machine. If you have been thinking of buying a car, we give you a list of five of the most imported cars from around the world that deserve your consideration.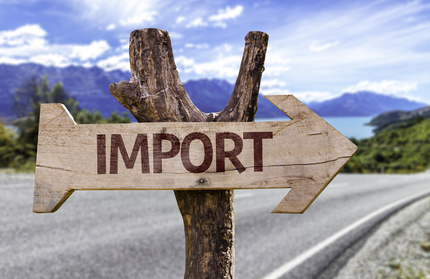 1. Hyundai Elantra
The Hyundai Elantra is gaining popularity among budget-oriented buyers, thanks to its powerful redesign and competitive price. The boomerang-shaped fog lamps not only enhance its style quotient, but also allows the air run around the body more smoothly. When it comes to interiors, the car boasts an 8-inch screen on the center console fulfilling all your multimedia and navigation needs. The car is also powered with a 1.6-litre diesel engine. If you are looking for a sports car feel in a sedan, Elantra can be your go to option.
2. Nissan Rogue
Nissan Rogue is powered with a 2.5L 4-Cylinder engine and a continuously variable transmission (CVT), which facilitates better fuel efficiency and smoother driving experience. The car is available in three variants, all of which are FWD, with an option for all-wheel-drive. The interior is equipped with 5-inch color screen along with an illuminated audio control on the steering wheel.
3. Nissan Altima
Nissan Altima is a major seller for Nissan at a decent price range. The care comes in seven different trims along with an option of two different engines. Moreover, its CVT makes it more fuel friendly than a traditional manual. The car also boasts 4.3-inch screen display and a text messaging enabled infotainment system. The SV trim of the car comes with 17" alloy wheels along with various additional safety equipment.
4. Honda Civic
Honda cars are known to deliver best-in-class power and fuel economy and Honda Civic is no less. Edgy design, super turbocharged 1.5-liter engine, spacious cabin, and technology-rich interiors, cleverly designed console center makes the car a strong contender in small imported cars category. The car offers a comfortable and composed ride on the highways.
5. Toyota RAV 4
Toyota RAV4 is one of the first cars introduced in small crossover SUV market. It's a versatile car with good fuel economy and favorable on-road manners. The car is powered by a 2.5-liter four-cylinder engine along with six-speed automatic gear options. Buyers also have a choice between FWD and AWD. All-in-all Toyota RAV4 is an impressive well-equipped compact SUV with no major pitfalls.
Wrap Up
If you are planning to buy any of these cars from a different country, it goes without saying you would require a trusted shipping services company. When choosing one, it is important to make sure you go for a licensed company that also provides auto liability insurance. We, at Easy Haul, have helped thousands of clients ship their vehicles in and out the U.S, without having to run from pillar to post. If you wish to learn more about our shipping and transportation services, simply call +1 (360) 597-9320 or fill out our contact form, and leave rest to us.