The Federal Motor Carrier Safety Administration (FMCSA) has noticed a sharp rise in the number of complaints against automobile transporters and brokers in recent years. The following points serve as a reminder on how to book the services of a vehicle mover wisely so that unsuspecting customers don't get short-changed. Read on to find out.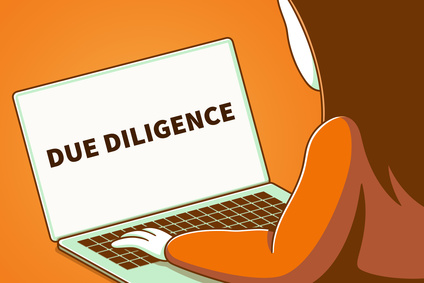 1. Research about the company you intend to hire
You can do a quick online search of reputable car transport companies. Craigslist and Angie's List can be a good source of information. Get an idea of the kind of shipping services on offer and decide if that's what you need. Check out the company's policies, and terms and conditions. EasyHaul is a licensed carrier and we enjoy glowing reviews from our customers as testament to the quality of our vehicle shipping services.
2. Do not be lured by low quotes
As with any service or product, it is important to get a balance of savings and quality. This means that low vehicle shipping quotes must not be the only determinant of who gets to ship your vehicle. In some cases, unrealistically low fees speak to the quality of services on offer. You need a vehicle transportation company with a reputation of shipping vehicles on time and making sure that they arrive free from damage.
3. Prepare your vehicle for the transport
There are few things that you need to take care of before your vehicle is picked up for shipping. Wash the vehicle to improve its appearance and make it easy to notice and document any damage, both before and after shipping. Make sure that the fuel in the vehicle is not more than ¼ of the tank to avoid unnecessary extra weight and charges. Last but not least, don't forget to disable any alarm system in the vehicle before transport.
4. Inspect the vehicle for any damage
Another step you must take before loading the automobile for transport is to inspect it for damage. Usually, the carrier will inspect the vehicle at the time of pickup to see if there is any pre-existing damage. If there is any damage, then the carrier will issue the vehicle owner the bill of lading, which is a form detailing the condition of a vehicle on loading. The customer needs to sign the form, a copy of which will be with the customer. In case, the carrier does not provide it, insist on doing so for the record and attach a few photographs of the vehicle. Keep it safe until the vehicle is delivered.
Bottom line
Safe and timely delivery of vehicles is the hallmark of reliable and reputable car transport companies. When you ship a vehicle from point A to point B, you entrust the auto shipping company to protect your investment and make sure it arrives on time. EasyHaul is a vehicle transportation company you can count on when it comes to shipping your vehicle. Based in Vancouver, Washington state, we provide door-to-door domestic and international vehicle shipping services and logistics at competitive rates. We're defined by years of accumulated experience in efficient and seamless vehicle moving services. Contact us by filling out this form or call at +1 (360) 597 9320. To get access to the best shipping deals, Sign Up now. We are always more than happy to help.