Shipping a car within the US or to an overseas destination is not a job for amateurs. Apart from tracking the vehicle, you also need to pay different excise duties, complete lengthy paperwork, and communicate with different parties involved. Only car shipping companies with years of expertise in the field are equal to the task. Shipping a car is an involved process. Going into the battle half prepared is a recipe for disaster. From finding the right provider to drafting a contract between you and the car shipping company, you need to be very careful when taking important decisions. Deliberating your choices and revisiting the course of action holds is the key to success. To help, in this post, we impart some tips to ship a vehicle seamlessly. Take a look.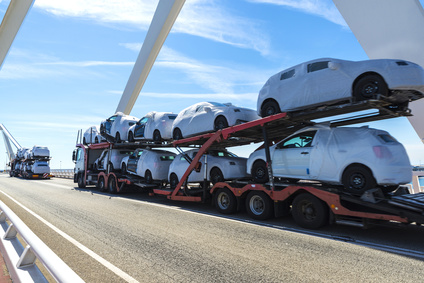 1. Make sure the transporter is registered with DOT
Auto transport companies offering shipping services in and outside the USA must be registered with the Department of Transport. Ask the shipping company to provide their DOT number. In case of interstate transport, the provider must have a Motor Carrier Number. To check this number, visit the Federal Motor Carrier Safety Administration's official website.
2. Prepare your car
Most auto transport companies do not cover damage to the car's interior, which is why it is a good idea to remove all the loose and hanging items such as CDs, extra change, and removable electronics. Wash the vehicle thoroughly and take pics to document existing damages. Empty the gas tank, and keep an extra set of keys handy.
3. If shipping to an overseas destination, ensure the provider is registered with FMC
If you are shipping your car to an international destination, check with Federal Maritime Commission to make sure the car shipping company is registered with the body as a freight forwarder or non-vessel operating common carrier. Additionally, make sure the company has a bond and shipping license.
4. Get everything in writing
Do not take everything the provider says on face value. To avoid confusions and losses, get car shipping quotes in writing. Double check the quote to make sure there are no hidden charges. The quote must include important info such as origin and destination, insurance details, and services rendered including fumigation, loading, crating, and custom clearance. After choosing a provider, get a contract drafted on the transporter's letterhead and get it signed by the authorized person.
5. Get a bill of lading
Bill of lading is a condition report issued by the transporter. The bill of lading acts as an acknowledgement receipt by the provider that they have received the shipment. The document should include the carrier's name and signature, terms and conditions of the contract, consignee's name, detailed description of the goods, and special instructions, if any. BoL is a legally binding document, and you will need it to claim damages, if any.
Wrap up
When shipping your car, follow these tips to ensure smooth sailing. Talk to your auto insurer, and ask whether the vehicle is covered during transit. If not, opt for marine insurance. EasyHaul, for years, has been the go-to company for car owners looking to transport their vehicle within the US or to an overseas destination. Our team takes care of everything, right from completing paperwork to onloading and offloading cargo to ensure moving your car does not turns out to be a nightmarish experience. To learn more about us or get a car shipping quote, call at +1 (360) 597-9320.