Every successful business in the world is characterized by certain unique traits that can be seamless operational processes, acute focus on quality, sophisticated hiring practices, or simply the way they deal with customers. Similarly, accomplished vehicle transport companies are differentiated from others by certain attributes. This blog takes a look at some such qualities that make the leaders stand out in a crowd.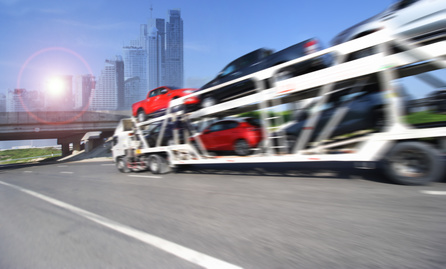 Years in Business
No car shipping company achieves success overnight. All leading players in the segment have been in the business for years, and have a deep knowledge of multiple shipping options, be it border-to-border or coast-to-coast. EasyHaul, with extensive experience in the auto transportation industry, has mastered the industry's best practices, and leverages time-tested business processes. Before providing a free quote, we consider all the intricacies involved in getting your vehicle transported to the destination.
People & Equipment
Most licensed vehicle shipping companies have teams of professionals who know their way around vehicle transportation and are equipped to overcome all types of obstacles. They know how to load and offload vehicles effectively and safely, and are committed to delivering vehicles within the estimated timelines. Seasoned transporters also have a network of business partners for terminal and facility management, and have specialization in tools and equipment that are necessary for shipping different types of vehicles.
Customer Service
Ensuring customer satisfaction is one of the top priorities of reputable auto shipping companies. In fact, the capable support staff is one of the cornerstones of all successful auto transport companies. People who are looking to ship their vehicles securely and timely can discuss their requirements by phone, email, or in person. Many companies also have a knowledge section on their websites, covering FAQs related to vehicle shipment and other concerns people may have related to auto shipping.
Looking for an Auto Shipping Company? Look No More!
Whether you're planning to ship your vehicle to a domestic or an international destination, EasyHaul can help. We're a Vancouver-based vehicle shipping company with multiple shipping options to fit different vehicle types and budgets. As an established auto shipping company, we can take care of all your auto transport needs. Let us know the vehicle type, pickup and drop points, and leave the rest to us. To discuss your requirement, simply call +1 (360) 597-9320 or drop a message.