For most people, owning a car is more about convenience rather than luxury. In the absence of a personal means of transportation, it can become difficult to manage your professional and personal life. If you are planning to move to another city, finding a reputable car shipping company helps you relocate your means of conveyance in a hassle-free and affordable manner. Continuing the discussion, this blog covers five common scenarios wherein people can benefit from car shipping services. Let's check them out.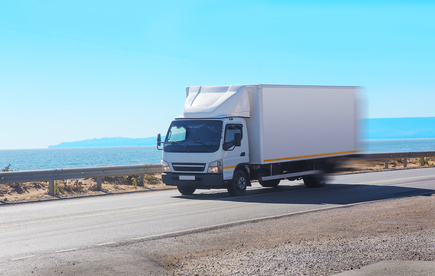 1. Convenience
If you are purchasing a used or salvage car or motorcycle, one of the most important considerations is its transportation to your desired destination. Not only is it illegal to drive such cars before they have been registered, it is also a good idea as the vehicles often feature issues that need to be attended by a mechanic first. Even when relocating to a new city or state, driving the car yourself may require foregoing other more important engagements. Shipping a car with the help of an auto transport company such as EasyHaul, frees you from the hassles associated with a long drive.
2. Relocating to a New Place
Driving long distances can be extremely tiresome, stressful, and even dangerous in some cases. There is always the possibility of various undesirable events such as accidents and bad weather. If you are relocating to a new city or across state lines, the best route is to go for professional car transportation services such as EasyHaul. Professionals that provide car transportation in US have experienced drivers and all the right equipment to get it safely to your desired destination.
3. Planning a Long Vacation out of Town
Flexibility, better views, and monetary savings are some of the major benefits of using your own car when you go on a long vacation out of town. If you are on a long vacation away from home and would love to use a personal car to explore, hiring a reputable car shipping company to get it transported is the best approach.
4. Relocating a Dealership
If you are relocating a dealership, it is best to hire a car shipping company to transport all the vehicles safely. Whether you are transporting motorcycles, cars, vans, or trucks, a car shipping company helps make sure that all your vehicles are transported safely and hassle-free. A car shipping company also gives you several benefits, which include insurance cover, availability of different transportation vehicle designs to cater to the different cars in your dealership, a pool of highly skilled and experienced drivers, and affordable rates. EasyHaul has a wide range of closed and flatbed vehicles, and highly experienced drivers, allowing us to take care of your requirement, big or small.
5. Moving Antique Cars
It is advisable to hire a car transportation company to move an antique car from one location to the other. If you want to relocate an antique car or transport it to the mechanic for repairs, avail the services of a reputable car shipping company. A car shipping company offers enclosed carrier services that help protect your investment from the elements. Apart from entrusting your investment in the hands of safe and capable drivers, you also get cover in the event of an accident during transit.
Final Words
If you are planning to move to another city and want to relocate your car, look for a reputable car shipping company such as EasyHaul, to get your vehicle transported. Easy Haul is a reliable and trusted car transportation company in the U.S. that offers door-to-door domestic and international car shipping services at competitive rates. For more information or to discuss your requirement for car transportation in the US, contact us at +1 (360) 597 9320. You can also Sign up Now, to get information on promotions and the best shipping deals.