When your vehicle arrives at its destination, it needs to be unloaded from a container or a truck. If you're lucky the driver has the necessary unloading equipment, but usually, they don't have any of that stuff. As a customer, it's your responsibility to provide unloading equipment for your vehicle. But, EasyHaul can tell you how to prepare for your vehicle's arrival and what unloading equipment you'll need to unload it safely.
Please note that if you ship a non-drivable vehicle, it's better to have it delivered to a shop or garage, instead of your home address.
Based on your vehicle's condition, you need to choose appropriate unloading equipment. In this post, we're going to review some different kinds so you can save time and money by choosing the proper machinery.
Flatbed tow truck
This is the best option for towing 4-wheeled passenger vehicles and non-rollable cars. Flatbed tow trucks can usually carry 1- 3 cars at a time, so they are used mostly for short distances.
A flatbed tow truck is equipped with a platform in the back that lifts via hydraulics and has a winch that makes pulling vehicles onto it easy, especially those that don't drive on their own power.
Dolly
A dolly is a towing device that goes under the non-rollable vehicle tires or used for cars that don't have tires in order to roll off a trailer. Dollies are cheaper than flatbeds but are less secure and there's a higher chance of damage to the vehicle during unloading.
Forklift
A forklift is a powerful industrial truck used to load and unload car haulers. A forklift is equipped with loaders controlled by levers that manipulate its hydraulic valves, raising vehicles off of the ground with ease. A vehicle that needs to be unloaded is placed on those loaders and lowered down until it reaches the pavement.
Forklifts are available in many variations and load capacities, but they are considered to be pretty unstable. For safety's sake, only an experienced forklift operator should load or unload vehicles using a forklift.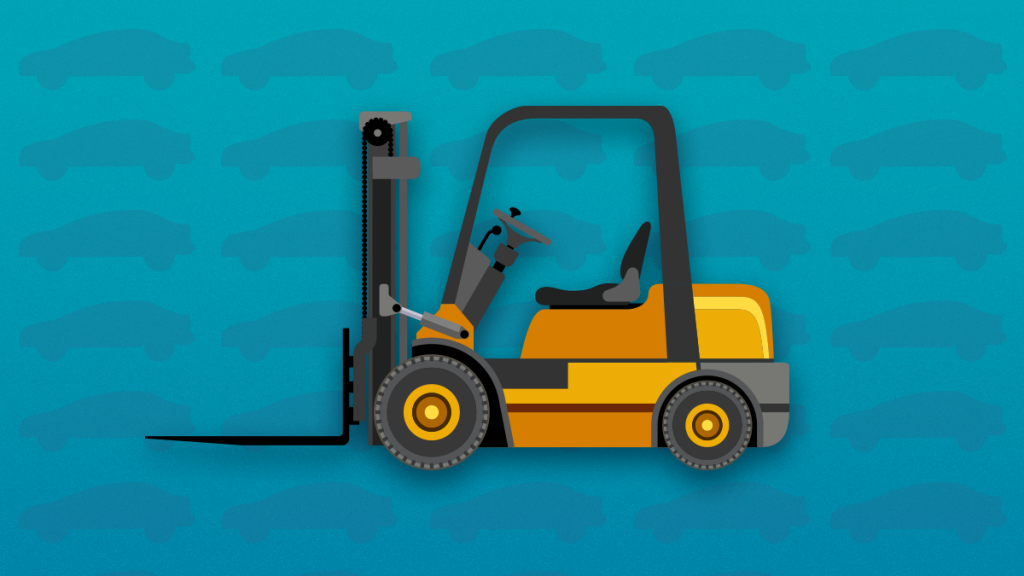 Winch
A winch is a mechanical device that looks like a spool wound with a wire cable. The winch itself is connected to a truck while its cable connects to the vehicle, so it can be controlled while being unloaded. Depending on the type of winch you choose, you can control the cable by manipulating a lever or using an electronic control pad.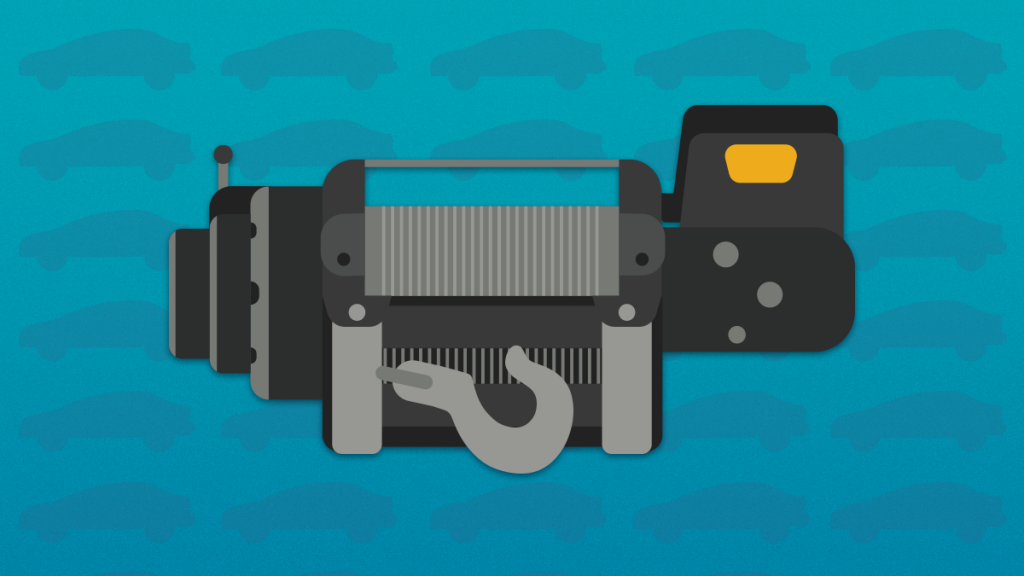 Ship with EasyHaul
EasyHaul is a vehicle shipping service provider that helps to ship all kinds of vehicles around the US and the world. We do our best to deliver your vehicles safely and on time and we provide quality support as well.
Didn't find suitable unloading equipment for your vehicle? Contact EasyHaul's support team for more information by emailing us: [email protected]. Let our managers help you find the proper unloading equipment so you can ship and unload your vehicles with ease and confidence.