When it comes to auto transport – you get what you pay for! A low bid from a shipping company could look like a lot of savings, but has its own consequences in the form of delayed shipping, unprofessional customer service, and receiving a damaged vehicle. So, before you sign on the dotted line and go for a low-cost shipping service provider, take a look at the reasons why it makes sense to rely on a reputable and experienced auto shipping company.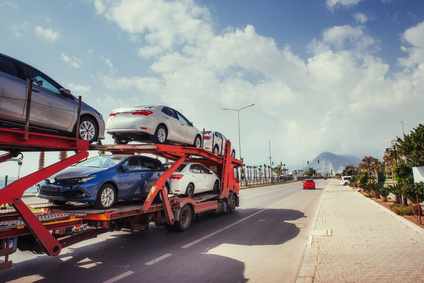 1. Is Legally Compliant
The U.S. law in some states considers it illegal to drive a vehicle straight from an auction floor or website. The owner has to get the vehicle re-registered with the DMV of the state before taking it on the road. Established auto shipping companies comply with the law and have trailers to carry vehicles from one state to another or within the state. If you are buying a vehicle from an auction, you will need the service of a shipping company.
2. Saves Time
When it is a long distance move, driving the vehicle on your own to the new destination is stressful and time-consuming. A shipping company will take away the worries of shipping, so that you can take care of other important tasks – be it your business, setting up the new space or completing all the moving formalities such as updating mailing address for utility bills.
3. Minimizes the chance of damage
A vehicle has many stress points, which must be protected during transportation. Reputable auto shipping companies have equipment to safely load the vehicle onto the trailer and strap it securely so that it doesn't move side-to-side, forward, or backward. This minimizes the chances of the vehicle incurring any damage during the transit.
4. Ensures the Right Choice of Shipping Vessel
An established shipping company will have a fleet of well-maintained vehicles to safely transport all types of cars, trucks, and motorcycles. Whether you want the vehicle to be shipped in an enclosed or open trailer, a single level trailer or multi-level car carrier – the shipping company will have multiple options to choose from, depending on the type of vehicle as well as your budget. If you are shipping a vintage, it is always better to choose an enclosed or single-level trailer to minimize the chances of damage.
Final Words
EasyHaul has a professional team, proper equipment, fleet of vehicles, transportation license and years of experience of helping people move their vehicles from one destination to other. Choosing EasyHaul means you can rest assured that your vehicle will reach the destination within the stipulated time frame, safely. Whether you need to move the vehicle within USA or to any other part of the globe, we will be happy to help. For details call +1 (360) 597-9320 or fill out our contact form and one of our representatives will get back with you.