The best way to transport a boat is to hire a reputable shipping company that has been in business for years. However, that does not mean you should not know about the basics of transporting a boat. Having said that, in this post, we discuss some of the most important things about shipping a boat that you must be aware of. Let's take a look.
Measuring the Boat
A large part of the boat shipping cost depends on the size of the boat. The bigger the boat, the larger the trailer size. So, if you don't want to end up paying more for shipping your boat, make sure you provide accurate dimensions to the boat transportation company. You can also get the information from the owner's manual.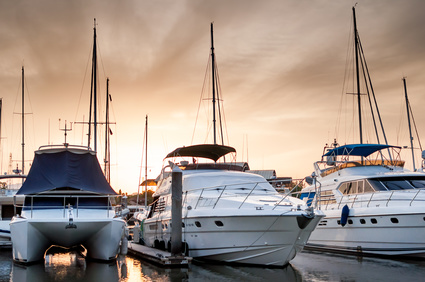 Explore Different Shipping Options
When shipping your boat, you will have more than a few options to choose from. Some of the most common ones are.
Roll-on/Roll-off:
In this option the boat stays on a trailer for the entire trip. It is one of the most common options available to those shipping their boats internationally.
Enclosed Container
This is a less expensive shipping option as compared to RO/RO. If your boat fits the standard dimensions (40' long, 7'10" high, 7'8" wide).
Flat Rack:
This option is for those who want to ship oversized boats. If you choose this option, make sure you remove all the bulky items from your boat, as it will help you save a lot on your boat shipping costs.
Winterizing the boat
It is highly recommended to winterize the boat before you transport it. In case you fail to do so, there is a risk of damage to the interiors and the engine. You can also go for shrink wrapping that will help you keep the boat clean and safe during transit. If there are any valuable components such as electronic items, make sure you store them separately to avoid any loss.
Choosing between Your Own Trailer and Carrier's Trailer
The boat shipping costs will vary depending on whether you choose to go with your own trailer or the carrier's trailer. While shipping your boat on your own trailer would obviously be cheaper, it also means that you must take full responsibility for any loss or damage during transit. Going for the carrier's trailer will cost you more, but you can rest assured that the shipping company will take care of all.
Looking for a Reputable Boat Shipping Company?
If you are looking for a boat transportation company to transport your boat to an international location, or anywhere in the US, look no further than EasyHaul. We provide a full range of boat shipping services. To get a boat shipping quote contact our agents by calling +1 (360) 597-9320 or by completing our contact form.