Is there a damaged vehicle that you are thinking of purchasing? Haven't made the purchase due to the vehicle's condition? There are ways to have your dream car delivered to you in a safe and effective manner.
There are a lot of factors that influence your decision to buy a clean or salvage title car from an online auction, but the vehicle's condition doesn't have to be a limiting one. Even if a vehicle doesn't operate under its own power, or even roll at all, you can still have it delivered right to you without any extra hassle.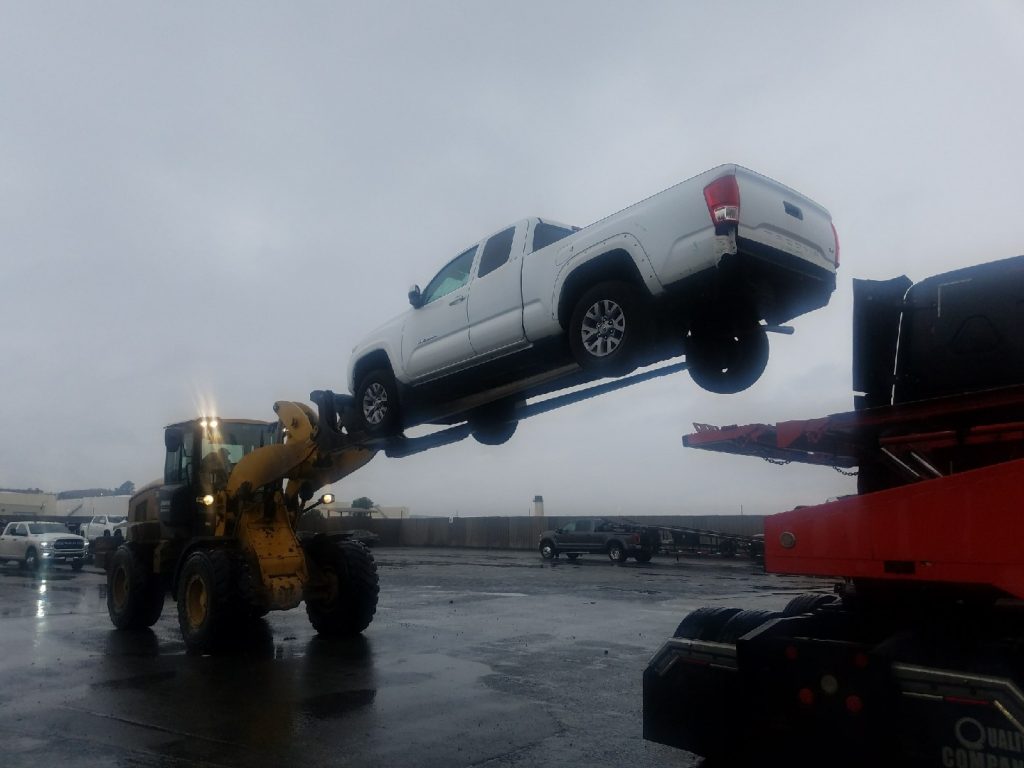 A forklift is a commonly used tool for loading and unloading vehicles effectively. It allows the vehicle to be loaded easily onto various spots on a trailer and also allows the operator to remove a vehicle easily from a trailer. Use this for offloading if your vehicle doesn't roll, is missing keys, or is otherwise unable to offload safely. 
If a forklift is unavailable, you can explore other options, including a wrecker, tow truck, dollies, or a truck/trailer with a winch. Some of these serve multiple purposes. Instead of needing a forklift and a flatbed: there is equipment available that can lift a vehicle onto an attached flatbed, deliver the vehicle to your location, and unload it as well.
Ship confidently with EasyHaul
If you've found your dream car, we can help you deliver it right to your location, whether it rolls or not. If you have any questions about ordering shipping give us a call at +1 (360) 597-9320 or email [email protected], even if you haven't placed a bid yet. We can get you a guaranteed shipping quote for any vehicle before the shipping process even starts to help you plan your budget accordingly.