Whether moving to a different city, state, or a country or participating in an international motorcycle race, if you are looking for motorcycle hauling service, enclosed shipping is the safest choice for you. Unlike open transportation methods where vehicles are usually subjected to hazardous weather elements and debris that may bounce from the highway, enclosed trailer transportation protects the motorcycle from potential damages from external elements. If you are still looking for more reasons to book enclosed motorcycle transport services, here are four reasons, which will help you make an informed decision.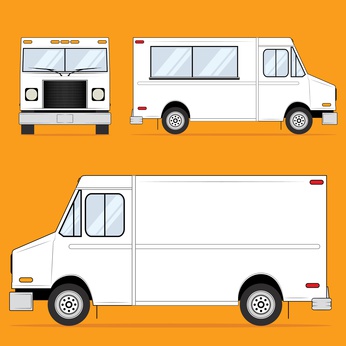 1. Road Hazards
Though the easiest option to transport your motorcycle is to drive it to the destination, but what if you are moving to another city, state, or a country? It is not only painstaking, but also you would be paying a lot of money in refilling gas. In addition, the bike would also put up with unnecessary wear and tear. That's one of the reasons enclosed motorcycle collection and delivery services make sense for your hauling need.
2. Heading to a Motorcycle Show
No matter what type of vehicle you are trying to show off in the next motorcycle auction, you need to make sure that it reaches the desired destination, safely. You may have spent a lot of time taking care of your ride and wouldn't want to take the risk of any damage caused during the transportation. It is, therefore, advisable to opt for enclosed trailer motorcycle transportation services.
3. It's the Premium One
One of the most important reasons to think about enclosed motorcycle collection and delivery services is that you have spent your hard earned money to buy your dream motorcycle. Now that, it is the time to move it to another location, you wouldn't like to risk its safety by compromising on the quality of the shipping services. Therefore, contact a professional enclosed motorcycle collection and delivery service provider.
4. Avoid Theft
If yours is a premium motorcycle, you would understand the value that comes with keeping it in top-notch condition and most important safe from thefts. Even the thought of losing it can cause you goosebumps. While the risk of missing out your vehicle in open trailer is higher, it is quite less in the case of an enclosed trailer. Another reason to opt for enclosed motorcycle transportation services.
Summing Up
As your motorcycle is one of your prized possessions, it is important to protect your vehicle during the transportation. Though open trailer transportation is less expensive than the enclosed one, the latter is worth the extra money if you want to ensure the safety of your favorite vehicle. Partner with EasyHaul for the best international motorcycle transport and shipping services. We provide you with all the information regarding international vehicle shipping and can safely transfer it to your desired destination. To learn more about our services, fill out our contact form, or simply call +1 (360) 597-9320.