Riding a motorbike is more a lifestyle than a hobby. There are numerous reasons to think so, and counting them can take a whole new post. However, sometimes you may face a challenge when you need to transport your bike. No matter the reason, your biggest concerns will probably be: how much, how long, and how safely. That's where EasyHaul can help. Relax. Your first or next motorcycle transport will be safe, smooth, and worry-free with us. In this post, we're telling you how to order motorbike shipping and what to consider before you're ready to do so.
EasyHaul is A Motorcycle Moving Company You Can Trust
The best way to ship a motorcycle is to find a reliable transport company to help you do the heavy lifting. EasyHaul is the right one: we ship bikes. We're a licensed NVOCC, and we strive to make your experience as easy as possible. All domestic deliveries are insured and tailored according to your needs. International customers can rely on us, too. Taking care of Customs on the US side, delivering the motorcycle to your destination, and even crating it (you may need to, yes) are daily routines for us. All you need is to provide us with accurate information regarding the delivery and your bike. The rest we'll do; it's our passion.
Shipping a Bike Across The Country Is Easy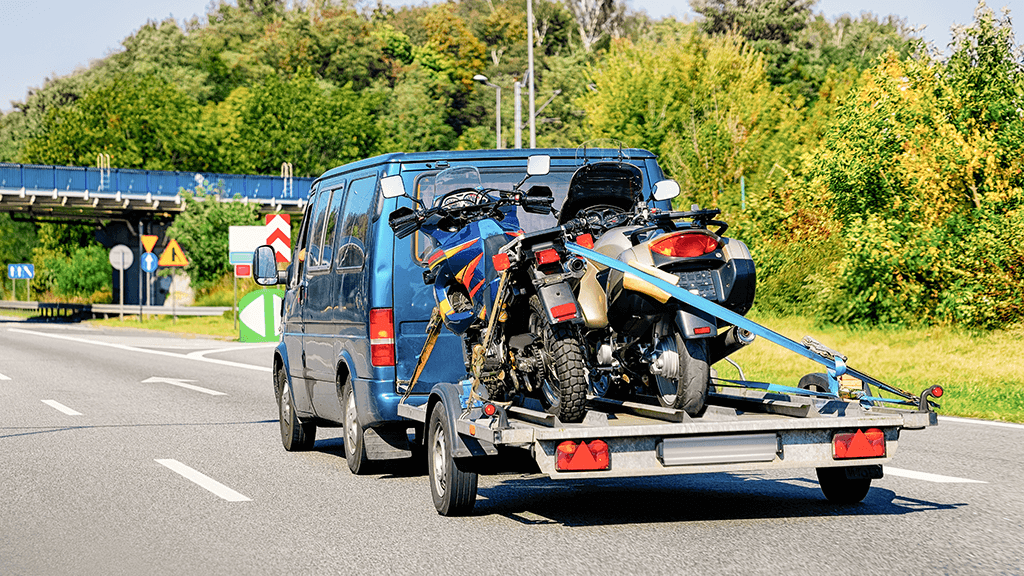 It really is. There is nothing complex to it. A customer can choose between different viable shipping methods:
transporting your motorcycle on an open car carrier,

and shipping your bike in an

enclosed trailer/truck

with the most meticulous attention to detail.
Uncrated motorcycle transportation on an open carrier is the most affordable option. Although, such a shipping method doesn't provide proper security from the elements and debris en route. But if you're strapped for money, this is your best solution.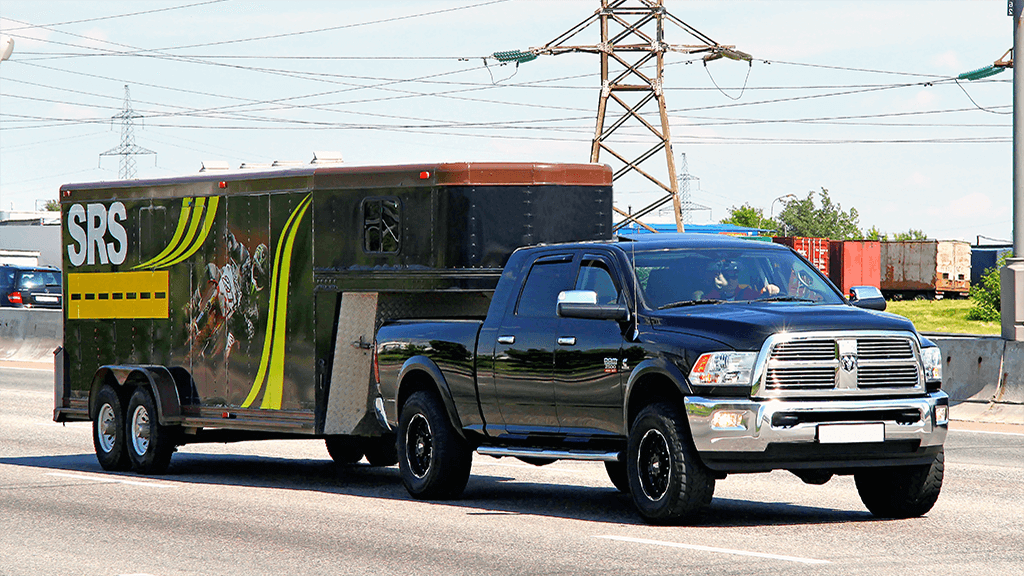 The last option is by far the safest possible choice to ship your motorcycle, however, it will be the most expensive. Sending your motorbike in an enclosed truck/trailer dedicated to delivering it to the destination will provide security from the chips, dents, inclement weather, and break-ins or theft. That's a deal totally worth your money. 
You can request even expedited shipping services if there is a need to do so, and we'll be glad to help.
International Motorcycle Shipping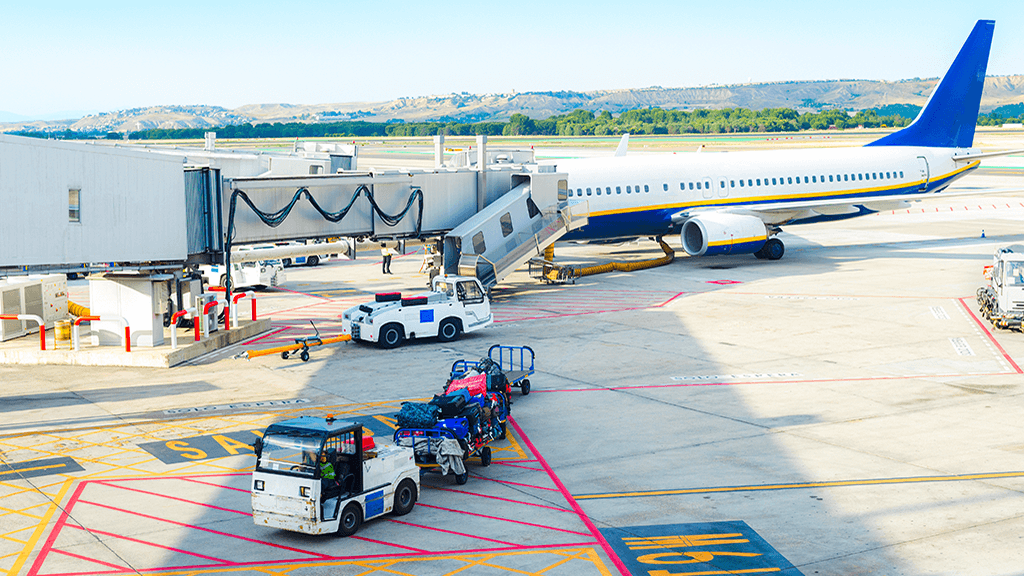 Shipping a bike overseas isn't tricky, either. Similar to domestic shipping, viable methods are limited to just two. The first is motorbike shipping in a standard container, and the second is air freight. People rarely choose air freight because of steep prices. Still, it is the fastest among possible transportation choices. To study the difference between container shipping and air freight, take a look at this article.
A wooden or a steel crate ensures more safety to your prized and cherished two-wheeler. It is a more convenient option for shipping valuable and rare bikes, though it can be more time-consuming than the way above. At EasyHaul, we can provide a crate for an extra fee (for international or air orders) that varies between $350-550 and depends solely on the size of the motorcycle. Reach out to us for more precise information regarding the pricing if you want to ship your bike in a crate.
Motorcycle Freight Cost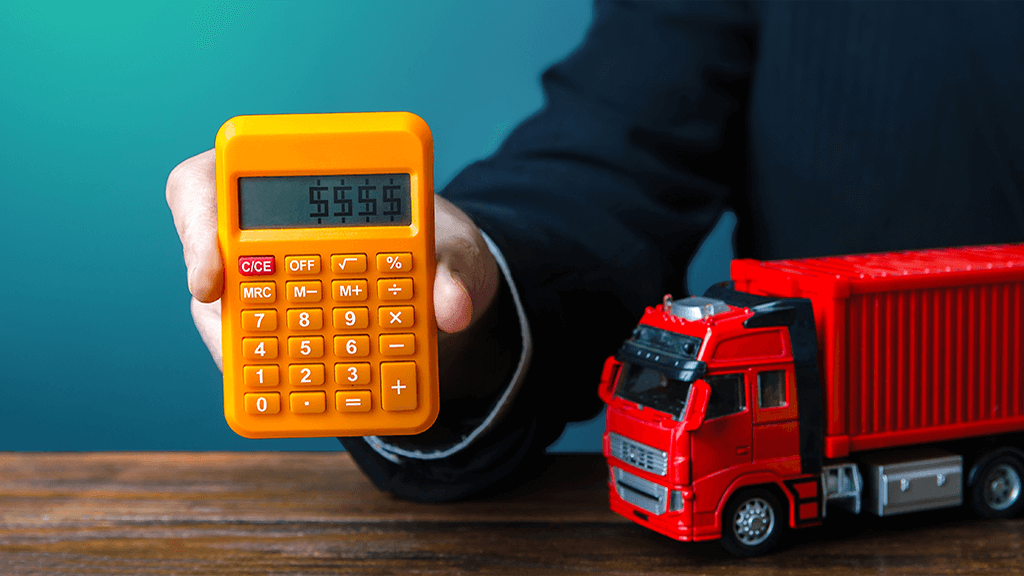 The price you'll see in your instant quote depends on several most notable factors. They are the distance, a preferred shipping method, operability of your bike, its dimensions, and weight. Peak seasons may also impact your shipment. International customers have to pay attention to the documents since some restrict or prohibit export from the USA. Don't be shy to use our calculator to get an estimated price for shipping your motorcycle. Enter its make and model and some pertinent information about the pick up and drop-off locations to get a motorcycle delivery quote.
Shipping A 2018 Harley-Davidson FLHP (Estimates)

From Los Angeles, CA to Phoenix, AZ

$480

From Houston, TX to Boston, MA

$850

From Houston, TX to Bremerhaven, GER

$670

From New York, NY to Bremerhaven, GER

$900

From New York, NY to Dubai, UAE

$850
Shipping A 2018 Honda CBR1000 (Estimates)

From New Jersey, NJ to Savannah, GA

$830

From Chicago, IL to Houston, TX

$970

From Houston, TX to Dubai, UAE

$600

From Houston, TX to Bremerhaven, GER

$670

From New Jersey, NJ to Klaipeda, LT

$400
What To Keep in Mind Before You're Ready To Order Motorbike Shipping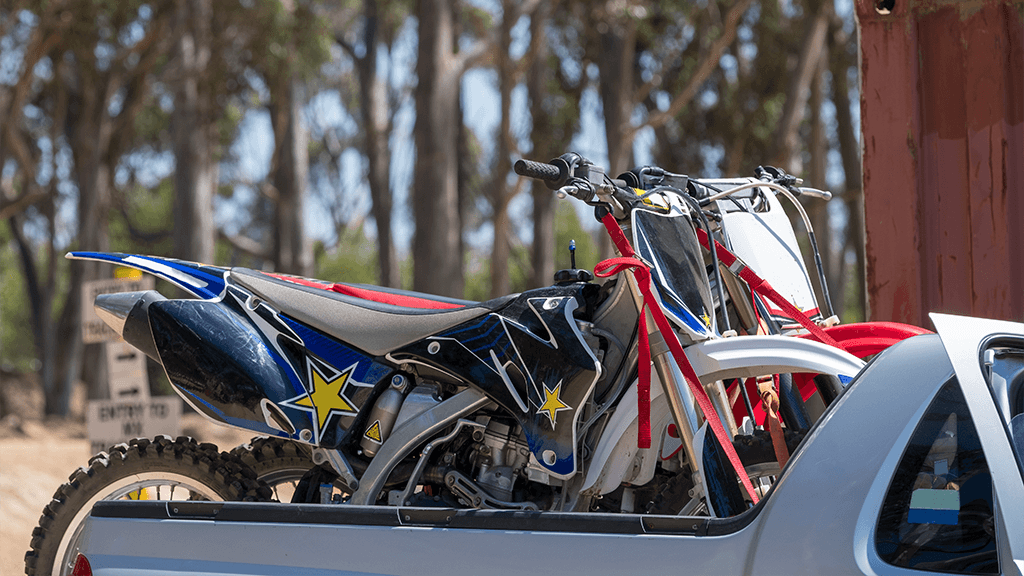 Decide on the shipping method in advance.

Make sure all paperwork is correct and isn't missing.

Let us know about the dimensions and drivability of your bike.

Inform us whether you need something special like cleaning or crating for your motorbike.
How To Order Motorbike Shipping With EasyHaul?
Ordering motorbike shipping is as easy as ABC. Create an account with us, upload a copy of your government-issued ID or passport, and enter your valid phone number. That's it, and you're ready to go. Call us at +1 (360) 776-3596 (6:00 AM – 4:00 PM PST, Monday to Friday) if you need any assistance. Our team of dedicated professionals will be glad to help.