Just won a car at auction? Congratulations! Now, you'll want to get your prized possession as soon as possible: EasyHaul can help. To get started, you'll need to complete a few simple steps to speed up your car shipping.
Why choose EasyHaul?
EasyHaul ships vehicles all throughout the world and can make shipping hassle-free for you. What do you need to register with us? Visit our website and click "Join Free" in the top right-hand corner of the page.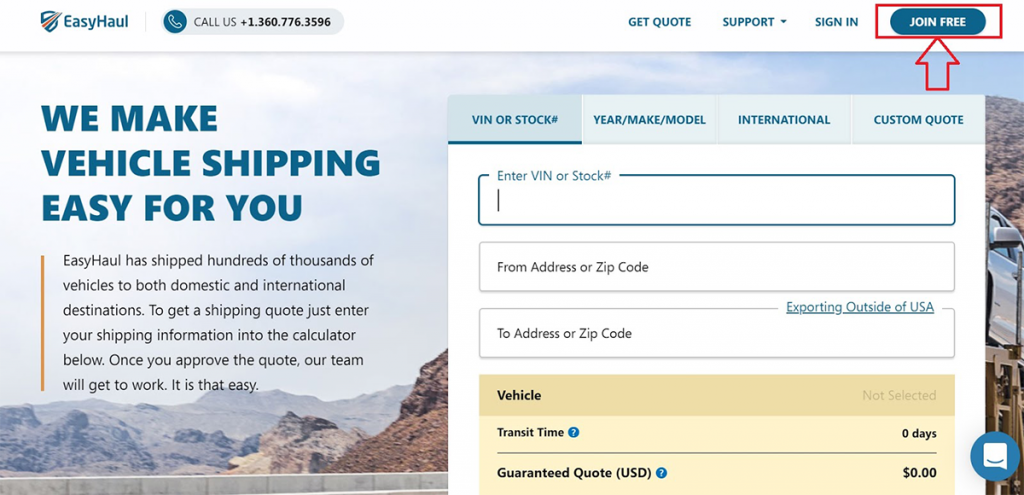 Right after you click the button, you will see three lines that are required to create an account with EasyHaul. They are your first name, your last name and your e-mail address. It's that easy. If you have a social media account, like Facebook or Google+, you can use those to register.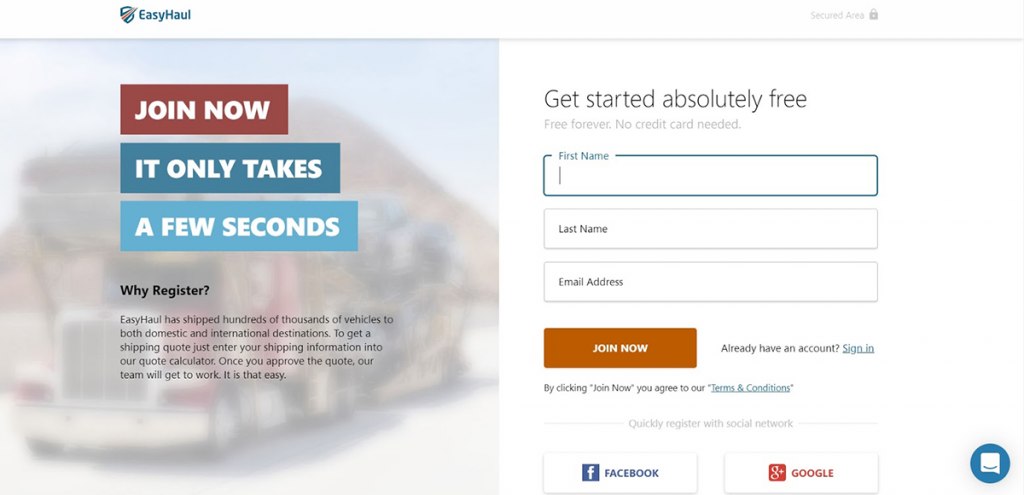 How can I get a shipping quote?
To get a shipping quote, just use our instant shipping quote calculator on our homepage. With the help of the car shipping quote calculator, you can get estimated sailing times and a guaranteed car shipping quote. In addition, you can switch panels on the calculator and get a guaranteed auto shipping quote both for domestic and international shipping.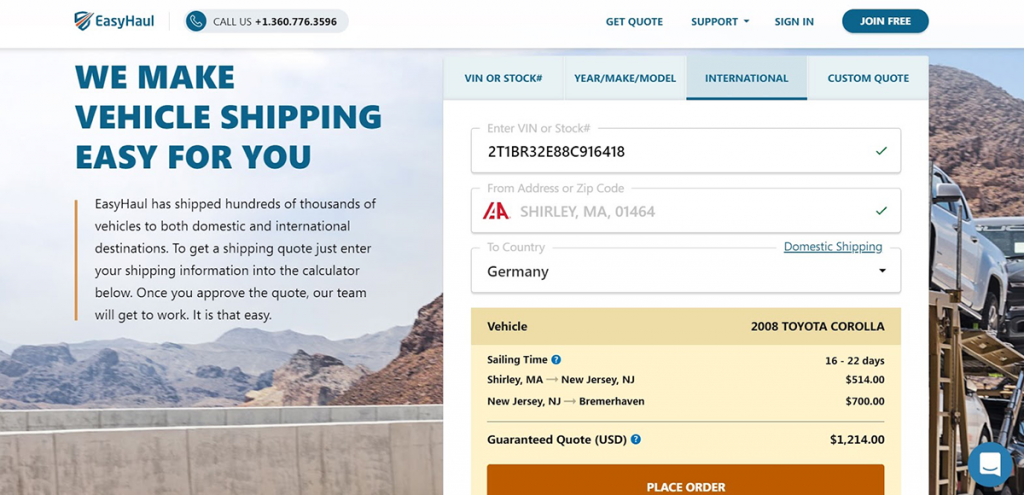 Track your shipping status
EasyHaul provides you with comprehensive vehicle tracking. For domestic orders, we'll keep you updated from start to finish. For international shipping, we'll keep you updated until the vehicle reaches the destination port. You can also sign up for real-time SMS updates. With this choice, you will always stay up to date with the information on your shipping progress. Read this article for more information about real-time shipping updates.
Can I monitor my shipping orders on my cellphone?
Yes, EasyHaul offers real-time SMS updates. After you have registered with us, you can verify your phone number and enable SMS notifications. Whenever your shipping status changes, you'll be notified. Using the "My orders" button in your personal profile, you can turn on notifications on your current shipping progress and even get the driver's contact information to pick up the delivery. Our drivers will contact you at least two hours before the delivery either way. Check out this article about notifications to stay up to date with EasyHaul.
Final words
EasyHaul is a vehicle shipping company that takes care of everything related to both domestic and international shipping. With EasyHaul, your auto shipping will always be stress-free. Get an instant auto shipping quote and estimated sailing times to any destination. If you have any questions, contact us online or just give us a call at +1 (360) 776-3596, from Monday to Friday from 6:00 AM to 4:00 PM Pacific Standard Time. Our representatives will help you to find the answers to all your questions.