If you wish to transport your boat from one place to the other, EasyHaul can help. As a boat shipping company, we help you when you are relocating, just bought a new/used boat, or wish to go on vacation. Before we can pick up the boat however, you need to prepare it for shipping. After getting your boat shipping estimate or boat shipping quote, make sure your boat is transported safely by doing a bit of work. Here are some of the things that you need to do to prepare your boat.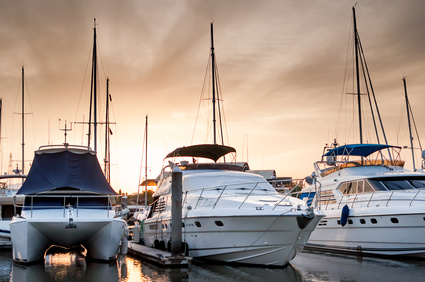 First things first
Before you can prepare your boat, make sure you get a boat shipping estimate. You need to know the dimensions of your boat to get an accurate boat shipping quote. From the tip, bow, to the center of the stern, you get the boat's overall length, while the keel to the highest part of the boat give you overall height. Take measurements of the widest part of the boat, including the rub rail, to get the Beam. Also, take pictures of everything before you start dismantling anything.
Secure everything
Regardless of whether you wish to ship your boat over short or long distances, it remains important to secure everything. Use tape to secure cabinet doors and also secure every loose item to minimise or eliminate chances of damage during shipping. You may also need to secure the hatch if you are going for international shipping.
Other things you need to secure include:
Disconnecting the battery and making sure the cables are secured
Draining the fuel and water tanks
Remove all valuables
Remove, pad, and secure the fly bridge or radar if they make your boat exceed a height of 13 feet 6 inches
Get specific tips
A boat shipping company can also help you with specific tips on how to prep your type of boat. Talk to professionals at EasyHaul today to hear how we can assist you and get some handy boat prep tips. We are a leading boat shipping company catering to local and international shipping requirements. Call today to get the best boat shipping estimate and a guarantee of top quality services. You can reach us at +1 (360) 597 9320 or Request a Quote. We are always standing ready to help you with all your requirements and answer all your questions.