When choosing the best cargo services in the USA, whether domestic or international, there are a number of aspects you need to consider, such as cargo insurance, durability of container, and available shipping methods. If you are looking to hire a cargo export service, EasyHaul deserves to be on your shortlist as it offers amazing services and different shipping methods from which to choose. This blog covers three important tips you need to remember to choose the best cargo export service for you.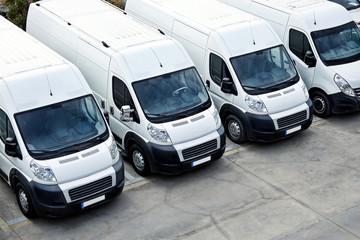 Never Go Without Cargo Insurance
When choosing a cargo export company in USA, one of the most important steps you need to take to secure your automobile during shipping is insurance. Cargo insurance helps you make sure that any damage during transportation is covered by insurance. This is an important step to make sure you spare yourself from unnecessary expenses.
Ensure Shipping Containers Are Durable
It is vital to check and ask about the durability of containers that will be used to ship your vehicle to its destination. Containers usually are subject to extreme conditions, such as constant sun exposure, heavy rain, storms, or other unpredictable weather conditions. As damage to containers can lead to damages on your vehicle, their durability is an important factor to consider when finalizing on a cargo export service.
Know the Different EasyHaul Services
EasyHaul offers exquisite vehicle shipment services. Services provided by EasyHaul completely cover the logistics and various factors that will be needed to deliver your vehicle, such as type of transport, shipment method, and details of other shipment services. They provide multiple affordable shipment options that best suits your requirements. With access to enclosed and open trailers, dual and single-axel flatbeds, and shipping containers allow you to choose from a variety of shipment methods to avoid future complications.
Bottom Line
Choosing a cargo export service to help you in shipping your vehicle safely and with ease is an important task. EasyHaul brings to you a set of professionals who provide a variety of shipment methods that meet your requirements. Our experts at EasyHaul also assist you in clearing your doubts regarding the vehicle shipping process. Call +1 (360) 597 9320 or request a quote to avail our exquisite services and enjoy hassle-free shipping of your vehicle.