When looking for a boat shipping company, people are always concerned about the safety of their prized possession. A reputable boat shipping company, such as EasyHaul, aims to offer quality services and make sure your boat is safely delivered to the desired location without any hassles. However, before handing over your boat to a shipping company, it is important to prepare it to minimize the risk of any damages during the transit. Continuing on the subject, in this blog post, we provide a 5-step guide to prepare your boat for shipping.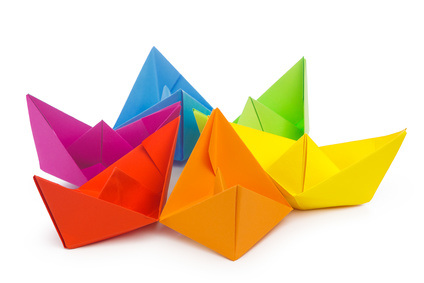 Secure the Boat
When shipping your boat, you need to secure loose hinges and hatches, and anything else that extends beyond the hull. This is important to avoid leaks and other damages that can affect your boat. It is also important to latch all windows properly. Lastly, tape all cabinet doors, lock the exterior doors, and secure the cabin doors before shipping it off.
Ask about Insurance
Before shipping your boat to its destination, it is important to clear all your doubts, especially about insurance. All reputable boat shipping companies offer comprehensive insurance for your boat, which covers any damage that may occur during the transportation process. Ask about the details of the insurance coverage and make sure you are aware of all terms and conditions.
Document the Boat's Current Condition
Documenting the current condition of the boat is something you cannot afford to not do, it is the only way you can backup claims of shipping damage. Take photos of your boat from every angle and compare its condition when it is delivered to the destination. Documenting the current damages on your boat is crucial to know whether your boat underwent any additional damage during the transition.
Provide Accurate Measurements
For safe and hassle-free shipping of your boat, make sure you provide accurate measurements to the shipping company. This is essential to allow the boat shipping company to prepare their transportation plan. If you do not know the exact measurements, you can simply check the boat's manual or search online to find out the exact height and weight of your boat.
Collate Necessary Documents
When screening boat shipping companies, ask about the documents needed to transport your vehicle. Easy Haul, for instance, requires boats to have a valid Certificate or Title. Other documents you may require to ship your boat may include invoice number, bill number, and documents explaining its title. Speak to a rep from the boat shipping company you select and collate the necessary documents.
Wrap Up
Preparing your boat for shipping is important to avoid any damages or hassles during the transportation. If you are looking for a reliable boat shipping company, look no further than EasyHaul. We are a leading boat shipping company ideally positioned to address both local and international shipping requirements. For more information, simply call +1 (360) 597 9320, or request a no-obligation boat shipping quote.