According to official government statistics, the United States is Georgia's fifth-largest trade partner, with $526.5 million in commodity turnover from January to July 2022. This makes the business climate favorable. Along with that, cars are the most imported commodity in Georgia for the first six months of 2022, with a total value of little more than $600 million. Based on the mentioned data and to help our customers, the EasyHaul specialists have decided to reveal some key nuances if we speak about car shipping to Georgia.
Fundamentals to Know Before Car Shipping to Georgia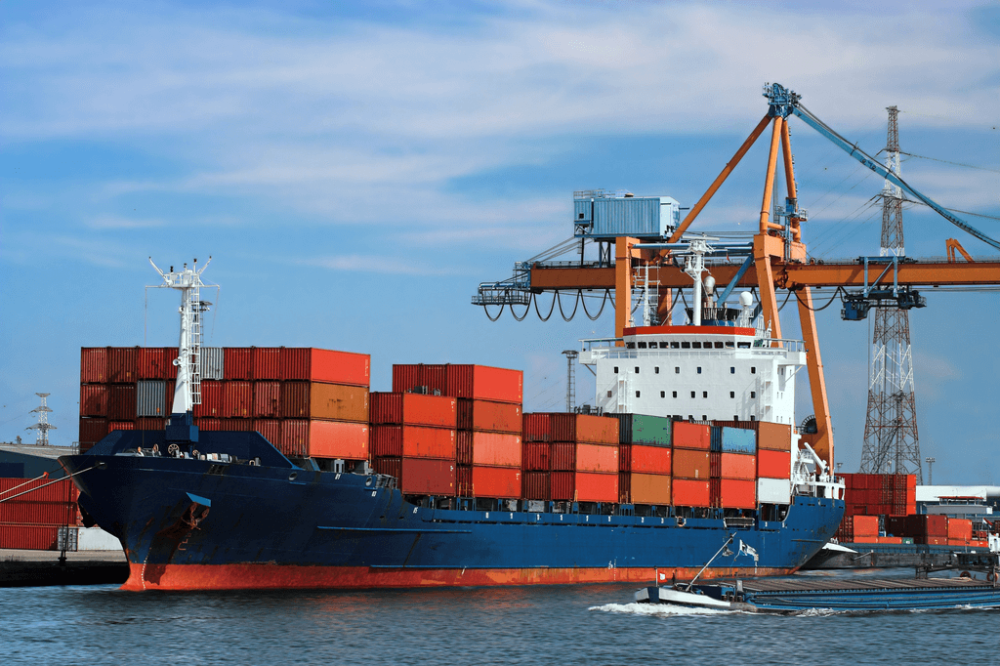 The clearance documentation requirements are common in Georgia. You need to possess the proper invoice, declaration, and transport paperwork when shipping a car to this beautiful country. According to the Customs Code of Georgia, a person doesn't have to provide financial guarantees from importers to cross the border with goods, including cars, unless they are temporarily entered. Customs clearance is very fast and inexpensive—from $300, or 850 GEL, to $1,200, or 3,400 GEL.
The fees for importing a vehicle to Georgia depend on its parameters, which you can learn about on the official local Revenue Service website. For instance, the payments are different if you transport a car or a motorcycle. The automobile's engine type also plays a role—there are categories for hybrid or electric vehicles.
There is also a chance to face the following commissions:
Vehicle registration services—150 GEL, or around $50

Filling the Customs Declaration—50 GEL, or $17

Act on Expert Inspection—30 GEL, or $10.
Before you ship your car to Georgia, learn all the official information that the local authorities provide. The preparation stage is a key aspect of successful vehicle freight. To make your car shipping to Georgia effortless and without any obstacles, you can always turn to EasyHaul for consultation and services. Our professionals will offer you up-to-date and relevant information concerning vehicle freight to this beautiful country.
Freight to Georgia with EasyHaul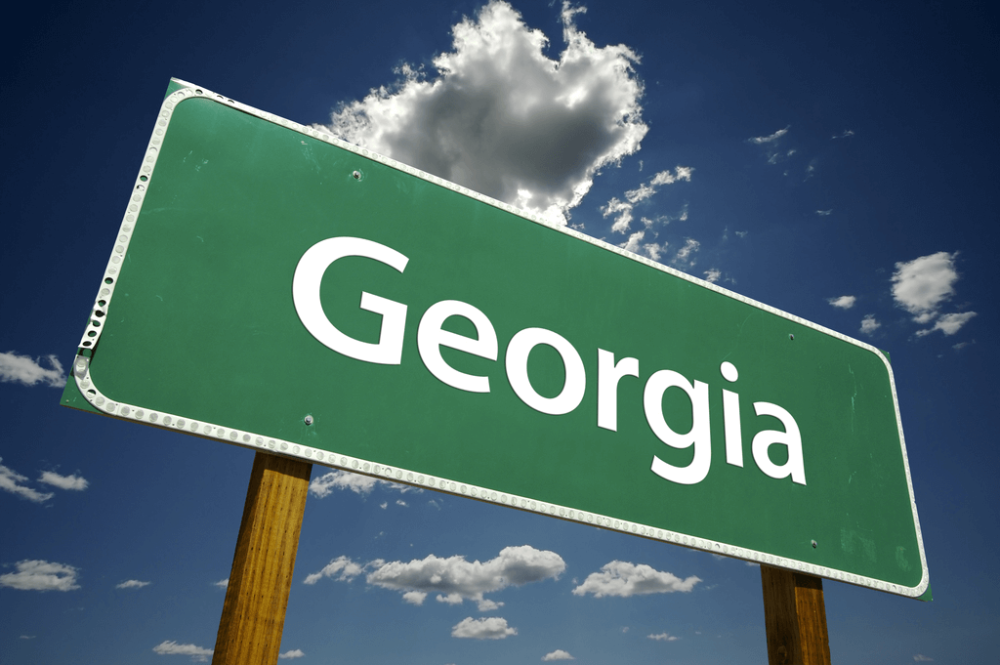 The most common departure points for shipping from America are Houston, TX, and Newark, NJ; and the point of arrival is the Georgian port city of Poti. It is located on the Black Sea coast and has all the necessary infrastructure for acceptance and fast clearance.
Let's discover how long car freight from the United States to Georgia takes. We have used the built-in online calculator on our website. According to EasyHaul, you will need 30 to 40 days for the 2005 Toyota Camry sedan port-to-port delivery from Houston, TX, to Poti, Georgia in a 40-foot shared container. The total shipping quote reaches $2,466, or 6,978 GEL at the moment of article writing.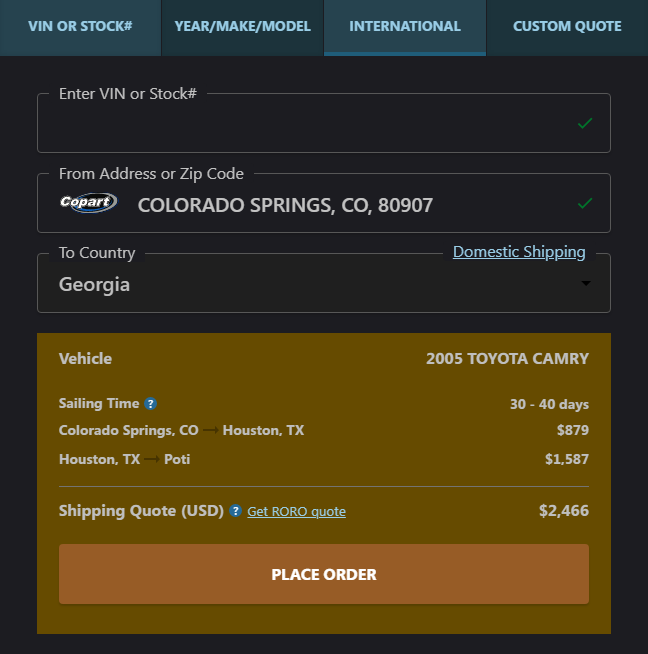 Along with that, add around one to two weeks for transporting a car from an auction yard to a departure port and loading it onto the vessel. Remember to include time for documents and pre-freight automobile preparation, as well as force majeures, bad weather conditions, and a shortage of containers. Along with that, EasyHaul will guide you through the whole shipping process and provide you with all the key information concerning vehicle shipping. No one would do it better than a top-rated and reputable American company with a certification from NVOCC and years of expertise.
To avoid misconceptions during vehicle freighting and to help you feel safe, we also recommend contacting our partner's AutoBidMaster Georgia local lounge in Poti to book an appointment, if it is possible, and get a detailed consultation concerning car shipping to Georgia. Thus, you will be aware of all the nuances and peculiarities of importing your automobile to this great country.
Ship Your Car with EasyHaul!
American cars are quite popular in Georgia. If you want to get one, it is necessary to be aware of some key details and features of car shipping to this country. For instance, we recommend preparing all the needed documentation beforehand, calculating the estimated vehicle freight cost, and conducting a VIN lookup. Also, our partners at ClearVIN offer a car dealer report for business clients. Check out their services to find out more.
With the EasyHaul professionals, importing a car to Georgia is as easy as pie. To join us, it is necessary to register on our website, upload a copy of your government-issued ID or passport, and provide us with your telephone number. After that, you can look over the beginner's guide and place your freight order for importing a car to Georgia. If you still have any questions, you can contact us online or call us at: +1 (360) 776-3596 (6:00 AM – 4:00 PM PST, Monday to Friday). Our specialists are always happy to help and assist you!