Choosing a shipping company can be confusing, especially when you start seeing abbreviations for different licenses and have no idea what differentiates them from one another. While the majority of vehicle shipping companies offer similar services, i.e. moving a vehicle from point A to B, companies with different licenses have varying structures in the ways they can ship your vehicle. A key point to understanding how your licensed transporter works is seeing which license they've been issued by the Federal Maritime Commission (FMC). You have to understand what company to choose when you're shipping a vehicle to avoid mistakes. Here, we are giving you a breakdown of what an NVOCC transporter is and the benefits of using one.
What is NVOCC?
NVOCC is an abbreviation for Non-Vessel Operating Common Carrier. An NVOCC is a company licensed by the FMC that deals with cargo transport for individuals and business corporations without owning ships. NVOCCs buy or lease space in containers, so they are responsible for consolidation and loading containers.
The FMC classifies carriers and organizations providing international shipping services as Ocean Transportation Intermediaries (OTI), which are subdivided into three major categories:
OTI-NVOCC

OTI-OFF

OTI-NVOCC and Forwarder
An OTI-NVOCC is the industry's most common license, allowing companies to issue their own Bill of Lading and provide rates/quotes for the shipping services offered.
The OTI-OFF license (where OFF stands for Ocean Freight Forwarder) doesn't provide the company with the possibility to own, operate or store containers. Instead, freight forwarders are allowed to use and possess huge cargo vessels.
An OTI-NVOCC and Forwarder is the rarest type of FMC license, as it enables a shipping company to run either as a freight forwarder or a non-vessel operating common carrier. The FMC stipulations don't permit any entity to operate as both at the same time.
The Difference Between a Freight Forwarder and NVOCC
A freight forwarder can be an individual or a company that manages and organizes shipments. They are responsible for shipping complexities like documentation and arranging cargo movement. Freight forwarders usually own warehouses to store or shelter shipments.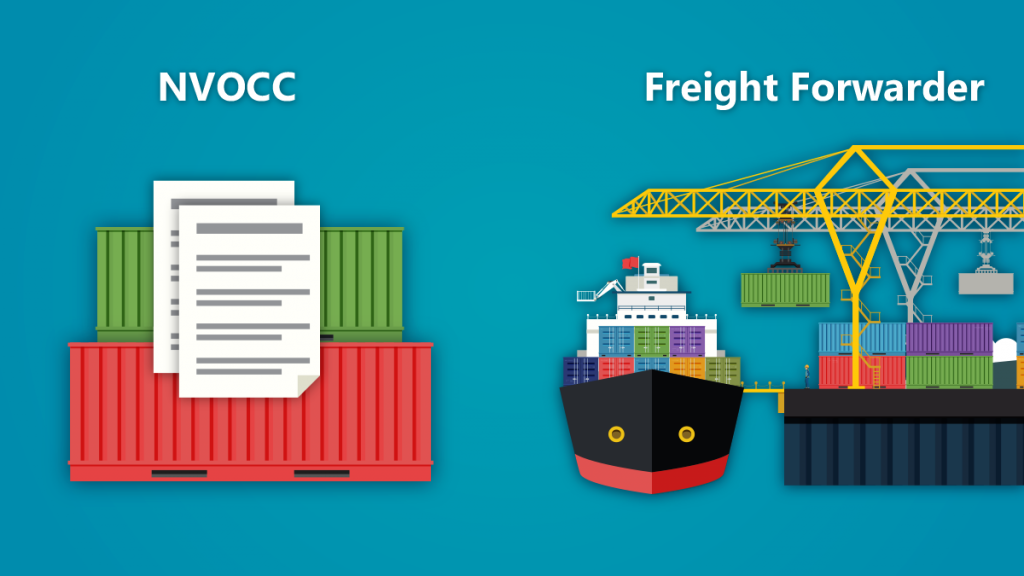 On the other hand, NVOCCs can manage and operate their own containers, while forwarders can't. Non-vessel carriers are responsible for contracts with shippers and they can issue house Bill of Lading on their own. The most important: they are responsible for collecting, delivering, and receiving cargo, as NVOCCs have their agents in the destination country or port. NVOCCs can also hire freight forwarders as their agents, whereas vice versa is a rare case.
Pros and Cons of using a licensed NVOCC transporter
Ordering shipping services with a licensed NVOCC like EasyHaul, you:
Don't need to worry about documents and customs clearance on the US side, as both freight forwarders and NVOCCs handle all the paperwork required for export.

Will have everything arranged, from occupying a space in a container to the port-to-port leg charges and departure.

Won't have to obtain specific permits for exporting goods.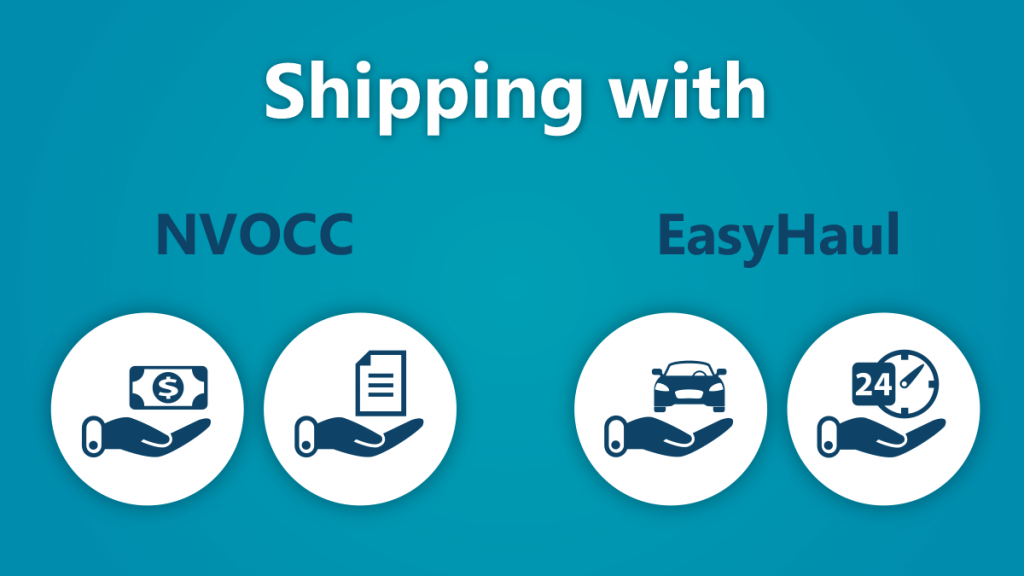 With EasyHaul, you'll also get more:
You'll be informed about shipping status changes and will be able to track your shipment using your cellphone, any time, from anywhere.

You will get access to affordable and safe

transportation services

.

Our team will support you at every step.
The only drawback of using an NVOCC company can be caused by delays at the US or destination ports. Since NVOCCs do not operate vessels and container ships, waiting for consolidation or departure may be longer.
Wrap Up
EasyHaul is a licensed NVOCC auto transport provider with more than 10 years of experience. We can ship your vehicle, regardless of its condition, location, and dimensions. To order shipping with us, register, upload a copy of your government-issued ID or a passport, enter your phone number, place your shipping order, and that's it. International buyers have to upload a copy of the Original Bill of Sale (if shipping from an auto auction) and enter the consignee's information. If you're looking for any further assistance or support, don't hesitate to call us at + 1 (360) 776-3596 (6:00 AM – 4:00 PM Pacific Standard Time, from Monday to Friday). You can also reach us online and we'll answer your inquiry from there.