According to the World Economic Forum, around 90% of goods are carried out by sea. The reasons for this are the high hauling capacity of cargo vessels and economic benefits compared to other types of transport. For example, you can state that shipping by air is faster. At the same time, if we glance at how many tons of load it is possible to deliver during the same period, maritime transport has an advantage here. The question is in which way to carry the huge volumes of cargo by sea. To make the process easy, international logistics companies use freight container ships. Currently, it is one of the most common methods of delivery. We at EasyHaul decided to present some interesting facts about container ships.
The Point Where Everything Has Started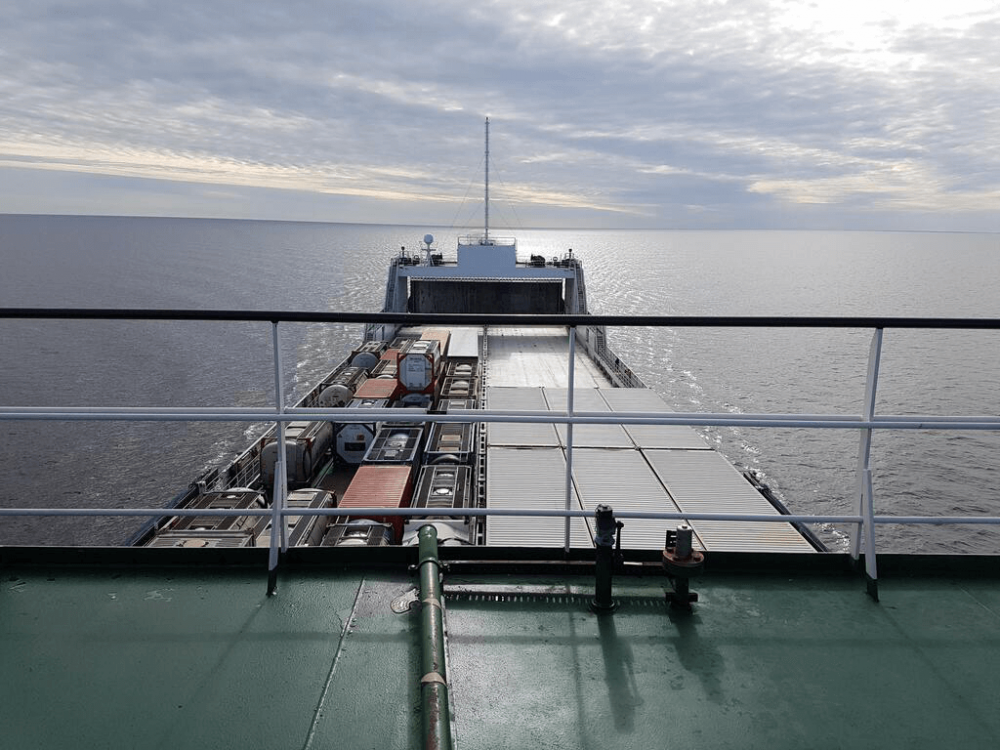 It is fascinating to see what is standing behind modern container ships and logistics chains. History tells us that ancient Phoenicians and Greeks were at the origin of world trade by sea. The development process intensified during the colonization period. Merchants of the modernization era were realizing that trade remained time-consuming and labor-intensive. In his constant search for shipping and maritime trade improvements, Malcolm McLean found the solution in the middle of the previous century. He implemented the use of containers and rebuilt an old cargo tank for their transportation. In 1956, the first container ship, Ideal X, was on the route from Newark to Houston, US. Its load was only 56 containers, but this historic event started a revolution in maritime delivery. It not only increased trading volume but also protected goods from weather, damage, theft, and even pirates. Moreover, containers made it easy to standardize commercial deliveries, as it is possible to transfer containers from ships to trucks or cargo trains.
According to Statista, in 2021 we had 5434 container ships in the global merchant fleet. They carry goods at a total cost of $14 trillion. All the facts show us that shipping via maritime transport is a prospective part of the logistics industry.
The Biggest Container Ships in the World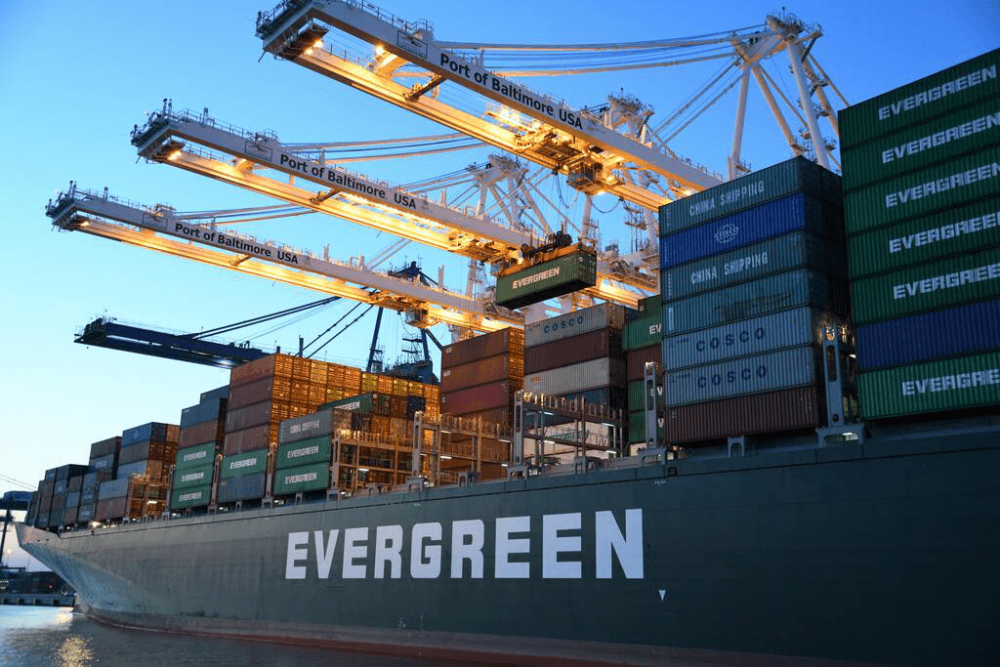 Logistics companies are in constant search of maximum hauling opportunities that will allow them to increase transported cargo volumes. The last parameter directly influences business incomes. To sort everything out, it was necessary to establish a certain index of a container ship carrying magnitude. As a result, engineers and logistics specialists implemented a straightforward system of defining a boxship loading capacity. It refers to the number of twenty-foot equivalent container units (TEU) that can be loaded onto a cargo boat. Our list of the biggest container ships is based on the above-mentioned rate.
We start our review with a container ship owned by the Taiwanese logistics company Evergreen. The name of the cargo boat is "Ever Ace." Its payload amounts to 23,992 TEU. The building of Ever Ace was finished in 2021. Currently, it is the biggest container ship in the world which operates on the China-Europe-Mediterranean Service line.

The next boxship with a carrying capacity of 23,000 TEU is the French CMA CGM Jacques Saadé. The cargo vessel entered commercial operation in 2020. It operates on the French Asia Line route. Jacques Saadé was the first container ship to reach a 23,000 TEU carrying capacity. That is why the vessel is the pride of French shipbuilding.

The OOCL Hong Kong container ship, with a 21,413 TEU carrying capacity, also deserves our attention. It was acquired in 2017 and currently serves the route from East Asia to Northern Europe. It is interesting that it takes around 77 days to get to the destination point for OOCL Hong Kong.
After looking over the biggest container ships in the world, you can realize how fantastic the cargo volumes and maritime transportation development scale are. EasyHaul is proud to be a part of it and is happy to help everyone with shipping vehicles.
Some Other Facts About Container Ships
We decided to surprise you even more. Our EasyHaul experts, who are deeply invested in car shipping and logistics, prepared a few more facts about container ships:
The most popular and frequented maritime trade route is the Trans-Pacific. 

A container ship length can vary from 230 to 1312 ft. It is interesting that the size of a cargo vessel has doubled during the last 20 years.

An empty 20-foot container has 2 tons of weight.

If we compare a car and a container ship engine, the last one has 1,250 times more power.
There is no doubt that maritime transport will remain the most prospective method of shipping. Moreover, carriage via sea is affordable and cost-effective. There is an example to prove that. Delivering a 20-foot container from Asia to Europe with more than 20 tons of freight often costs roughly as much as flying in economy with only one other person on the same route. That is why EasyHaul encourages you to use our services when shipping a car. We offer one of the most attractive prices among other logistics companies. Get a quote for free to make sure, and you will be surprised.
Final Words
In this article, we have guided you through some captivating facts concerning container vessels. You ran through the history of shipping development, found out the biggest boxships in the world, and discovered other details that could help you realize the maritime transportation development scale.
EasyHaul is happy to be a part of such great progress. We keep our lead position in the vehicle shipping market. If you want to join our trip to success, sign up on our web platform, provide us with a copy of your government-issued ID, then enter your phone number to deal with EasyHaul services. Do not forget to calculate the shipping cost with our quote, look over the beginner's guide, and place your order. If you have any issues or questions, please feel free to fill out the contact form or call us at: +1 (360) 776-3596 (Monday through Friday, 6:00 AM to 4:00 PM PST). We are ready to assist!