The vehicle shipping industry has changed recently, making overseas deliveries quicker and safer than ever before. Industry competition keeps pricing affordable, so you can get multiple quotes for free and choose the right one for you. Understanding how the car is loaded into a container is another vital part of the entire shipping process, as consolidation is still the most cost-efficient option in ocean freight. In this post, we're explaining how a car is loaded into a container.
Trust professionals to avoid the hassle
First and foremost, your shipping starts with finding a transport company you can trust. Once you've found a dependable auto transport provider, you can arrange shipment. With EasyHaul, you won't need to worry about documents required for US Customs clearance. We not only handle all the paperwork at the US side but also can make a duplicate of keys if the original is missing, clean your car, and take steps to prevent moisture from accumulating inside the vehicle for additional fees.
How a vehicle is placed into and taken out of a container
After ordering international vehicle freight, you can choose between two possible options: shipping in a 20-ft or a 40-ft container. The latter is the most popular shipping method, as delivery costs are divided among customers. Your car shares the space with up to three other vehicles.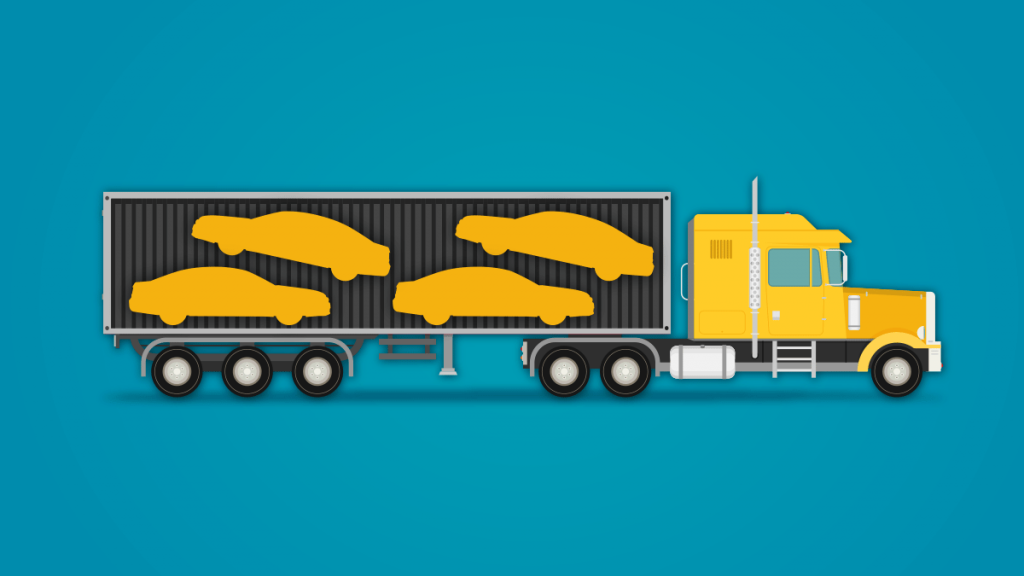 There are a few choices to place your car into a shipping container. Vehicles running under their own power can roll on a ramp or access the container floor from a flatbed truck. Mostly, cars are pushed back to the opposite wall of the container with the forklift. This is because of the container's narrow inner width (7 feet 8 inches), so there is no space to open a door or to get in the car.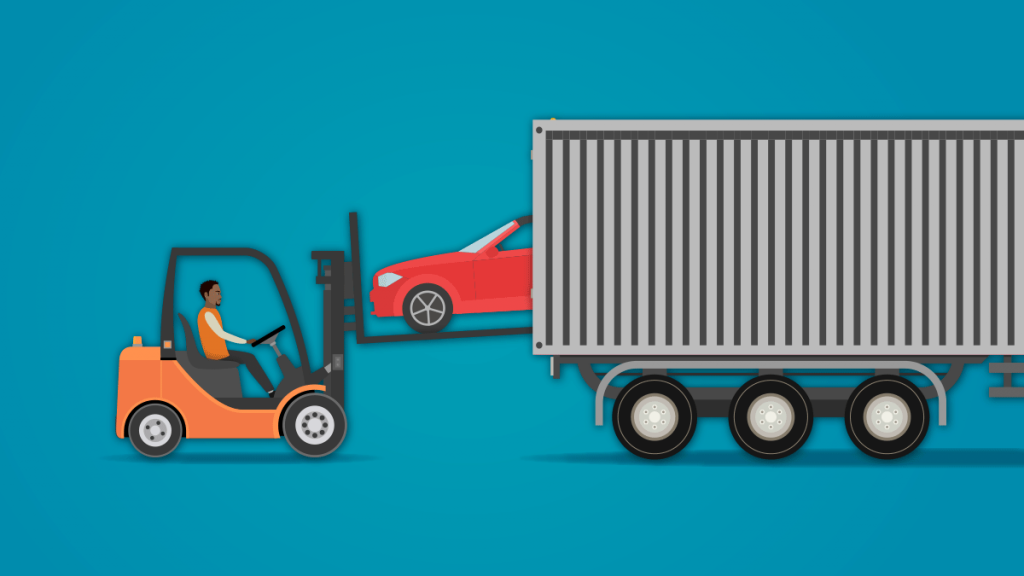 EasyHaul has all the necessary equipment to place your car safely into a container. To speed up the procedure, let us know about towing eyelets on your car and if it runs under its own power.
We take care of your shipment during unloading as well. When your car reaches the destination port, removing it from a container won't be difficult. Your car will be pulled up with a winch and then loaded on a forklift. This method of removing a car is common while opening the container. In most countries, this procedure requires the physical presence of the consignee.
Is my car secured during transportation?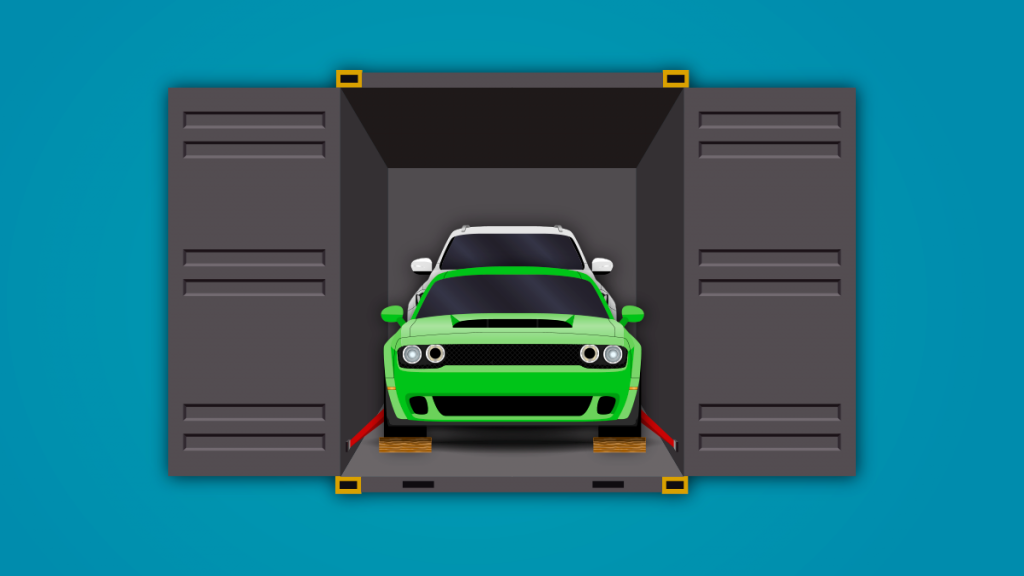 Yes, each car is strapped down to the floor and sides of a container. Fasteners and tie hooks are on the container's floor, both sides, and ceiling. Cars on the upper level are placed onto wooden or metal pillars. Then they are tied either to the ceiling or the floor, depending on the space the car occupies and its weight. If you're placing a car into a container on your own, you may use small wood blocks or chocks to prevent shifting during transport.
What to remember before loading a car into a container
There are several things you can do to ease the process of loading a car into a container. Folding side mirrors, retracting the antenna, and removing a large aftermarket spoiler (if any) are necessities for a stress-free shipping experience. Putting the top up is a must for convertibles. You can contact us directly if you can't prepare it yourself.
Wrap Up
EasyHaul makes shipping easy for you, but understanding how to prepare a car before it's loaded into a container can help your shipping experience go even smoother. Get started with our calculator and get a guaranteed shipping quote by entering the vehicle's VIN, its current location, and the destination country. Once you've got a quote, you can register with us and place an order. Provide us with a copy of your government-issued ID or passport, Bill of Sale, your phone number, and the consignee's information. Don't hesitate to get ahold of us at + 1 (360) 776-3596 (6:00 AM – 4:00 PM Pacific Standard Time, Monday through Friday) or our online form with your questions.