With rapid service sector development, companies, particularly logistic ones, must adapt quickly and satisfy customer demand. We at EasyHaul are aware of how important it is for our clients to keep their ears to the ground when it comes to vehicle shipping. That is why we offer order 24/7 tracking for your personal account. We provide all the necessary information and warn you via text message notifications when your vehicle has reached the next shipping step. But what about some other options of haul following? In the article, we will review the ways of tracking your shipment and reveal what is hiding behind the curtain.
Why Do Companies Use Shipment Tracking?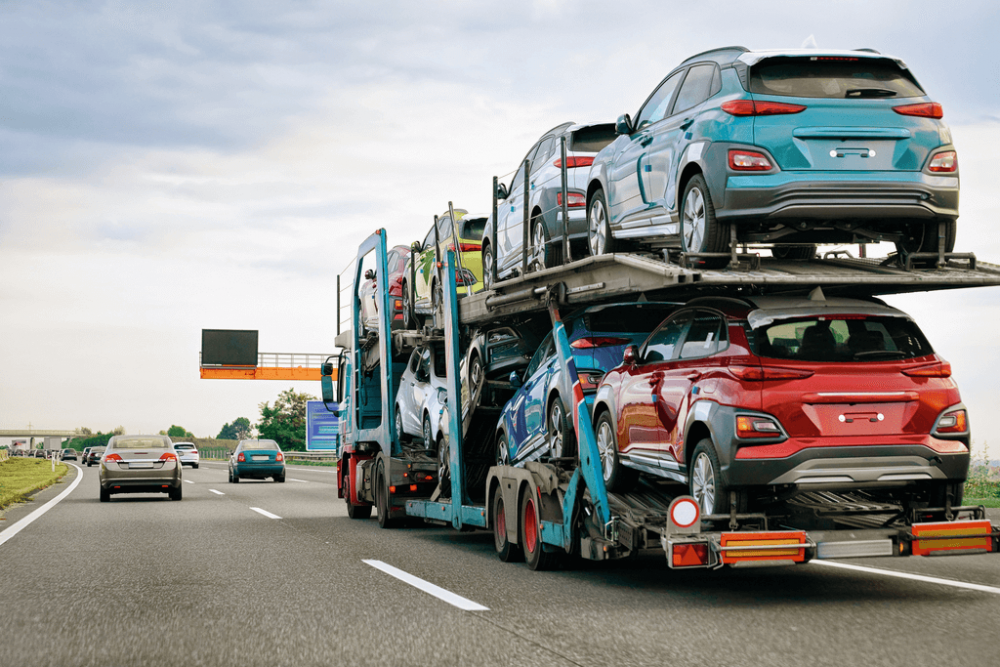 In the service industry, it is vital to estimate transparent relations between a company and its customers. When referring to logistics, the best way to do it is by providing clients with coherent and complex data concerning their orders. Tracking fits best here. Aside from that, it helps keep contractors, for example truck drivers, supervised. It means being sure that the cargo is safe and en route, or, that booking for a container with your vehicle was not rolled over. As a result, the company has the risk of late shipment arrivals reduced.
Tracking Systems That Are Used In Logistics
Logistic companies need to have special software for establishing a connection with transport used in shipping. The most common way of tracking cargo is by applying GPS. It may be presented as a few options:
The GPS satellite allows you to follow your haul in a real-time mode. This is because of the constant connection established and location updated. Aside from that, this system provides a logistic operator with relevant data. It includes updates on route changes, speed of the transport, an approximate arrival time, and even fuel consumption. This information may help reduce the operational expenses of the company.
Passive GPS includes an application that periodically takes screenshots or marks route points on a map. By putting all the pieces of this puzzle together, you can get all the necessary data concerning the cargo.
There is also an opportunity to use a portable GPS tracker. Logistic specialists widely apply it in deliveries via trucks. The GPS tracking device is placed in a car that needs to be shipped or in the pallet with the cargo if we speak about other situations. This gadget is compact and does not require much space. A portable GPS tracker can travel around 1242 miles on a single charge.
A logistic operator may conveniently manage all the delivery tracking chores thanks to the GPS monitoring system. It is possible to automatically regulate various shipping characteristics, including the pause duration. If this parameter exceeds the stated limit, the server notifies the authorized personnel.
Shipment Tracking Methods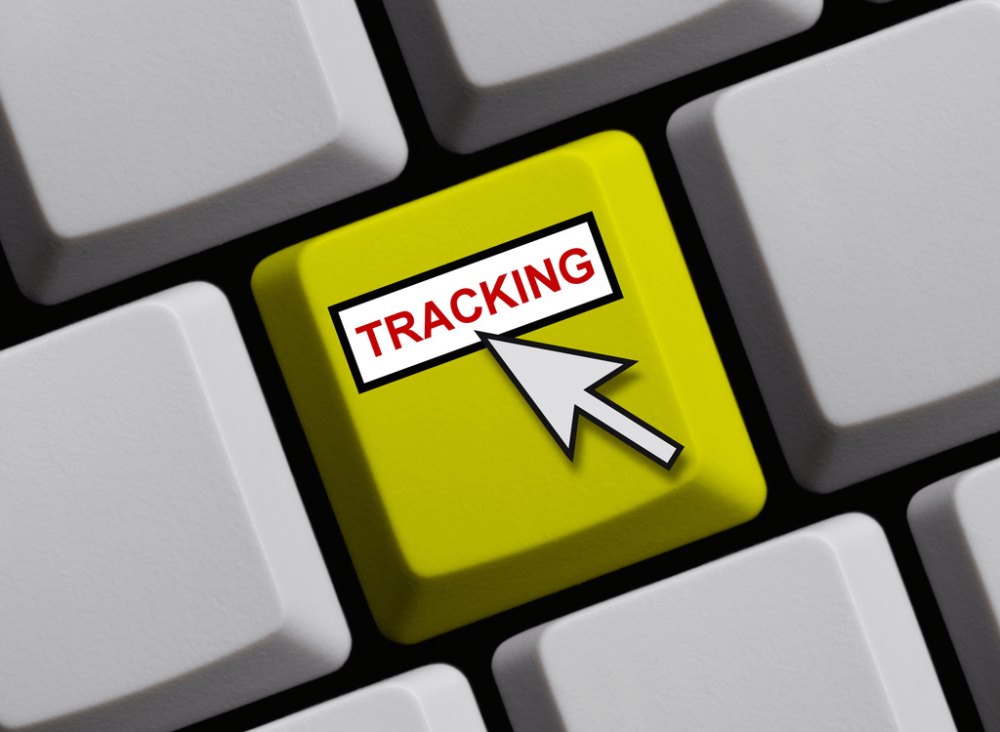 Before placing an order, it is always a good idea to figure out what tracking methods a shipping company offers. They may vary and include different communication channels. It is also important to remember that some logistics companies can provide the full tracking package with all the possible methods available, while others may work only with a few of them. You can find the next shipment tracking methods here:
Online tracking via website.

Mobile tracking via application.

Notifications via email or SMS.

Phone calls.
When it comes to EasyHaul, we offer a personal account where you can track your order whenever you want. Aside from that, we will notify you via email, SMS, or phone call when your shipment arrives. All the settings concerning message informing are available on the account page, particularly in the "Text Notifications" section. We keep our activities transparent, so you will be satisfied with the services provided by our company.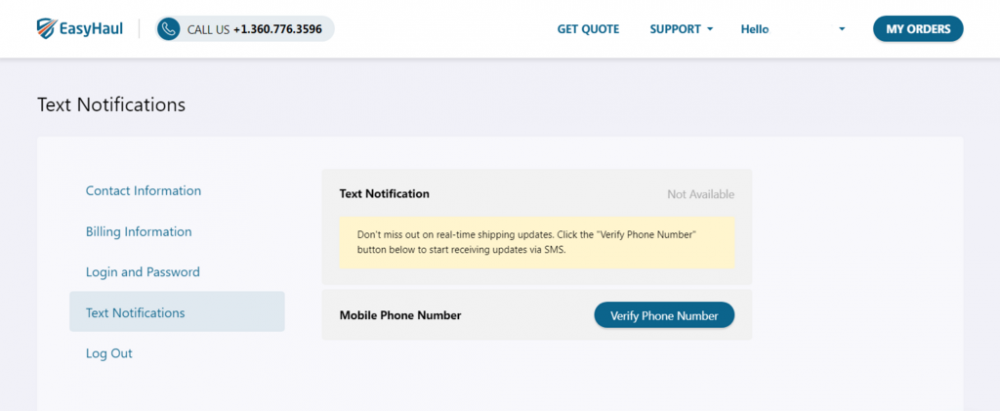 Final Thoughts
Implementing tracking systems has changed the logistics industry, and today, customers have opportunities to control their shipping. It is because of the different tracking methods that are widely used by logistic companies, particularly EasyHaul.
To start your shipping with us, you need to register, upload to the system a copy of your government-issued ID or passport, look over the instructions for beginners, and get a quote. After that, you need to confirm your order, and then specialists from EasyHaul will take care of everything. If you have any specific or additional questions, we are happy to help! Everyone can contact us via the online form or call us at: +1 (360) 776-3596 (6:00 AM–4:00 PM, PST, Mon-Fri).