International trade is important for modern society. It is obtained through the key role of supply chains and their arrangements all around the world. That is why people strive to do everything possible to speed up the transportation of various goods as much as possible and make the logistics industry effective. One of the main conditions for business success is delivery in the shortest possible time. Modern transport companies do everything possible to meet the requests of their customers. Therefore, they began to organize multimodal transportation, which allows you to significantly speed up the delivery of any product. Let's clarify the topic, and we will show you how it is possible to benefit from utilizing this type of delivery with EasyHaul.
How Multimodal Transportation is Arranged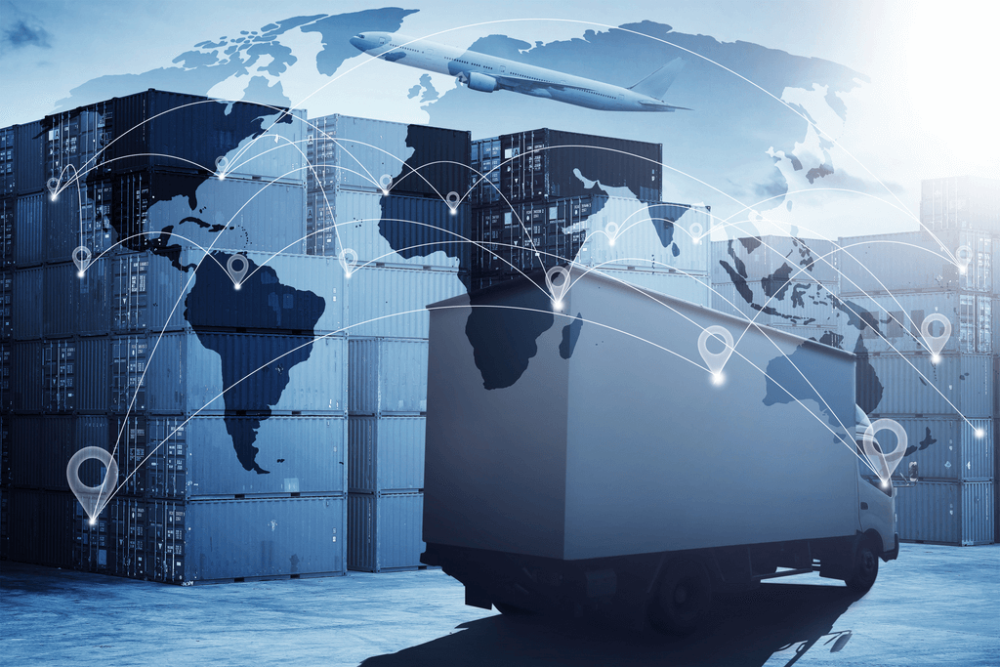 Multimodal transportation involves the delivery of cargo by different modes of transport—as a rule, at least two of them. For example, shipping by sea makes it possible to quickly transport goods to another continent, after which they are delivered to their destination by road or rail. In the image below, you can see how EasyHaul makes use of multimodal transportation.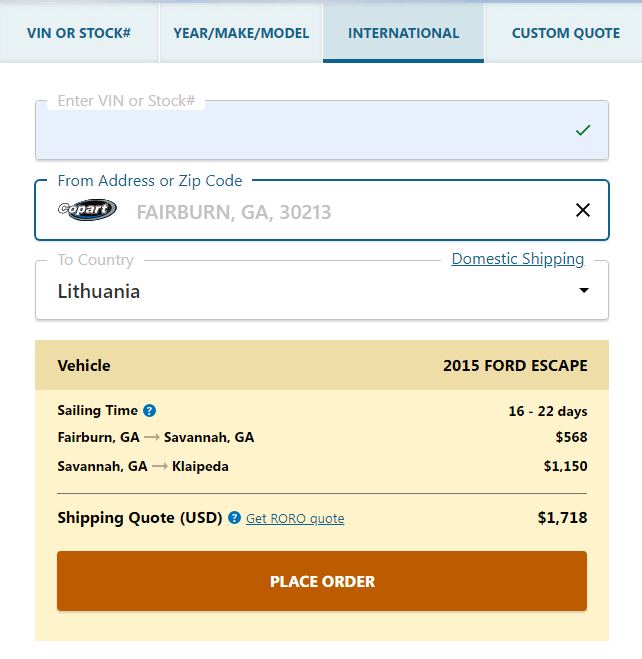 Let's imagine that you need to ship a 2015 Ford Escape from the car auction located in Fairburn, GA, to Lithuania in Europe. According to our online hauling price and time calculator, the best option is to deliver your vehicle by road from Fairburn, GA, to Savannah, GA, where the port is located. After it arrives, the automobile will be freighted across the ocean with the help of a container ship to the Klaipeda port in Lithuania. The logistics scheme we described here is exactly what multimodal transportation is.
Multimodal hauling is popular among companies engaged in international trade. Sometimes, logistics firms use this scheme when it is necessary to deliver goods within the borders of one country. There are also cases when multimodal transportation is the only way to haul cargo from a warehouse in one country to a consignee's warehouse in another country. It also aimed to address situations in which goods must be delivered within specific time frames and delays can result in losses or other negative consequences.
This is the most difficult of all the services provided by transport companies, as it is necessary to control the cargo at all stages of the journey. Specialists of a multimodal transportation company must take into account time and financial factors in order to optimize hauling. The cargo owner can take an active part in the process of such transportation or completely entrust it to the logistics company.
Benefits of Multimodal Transportation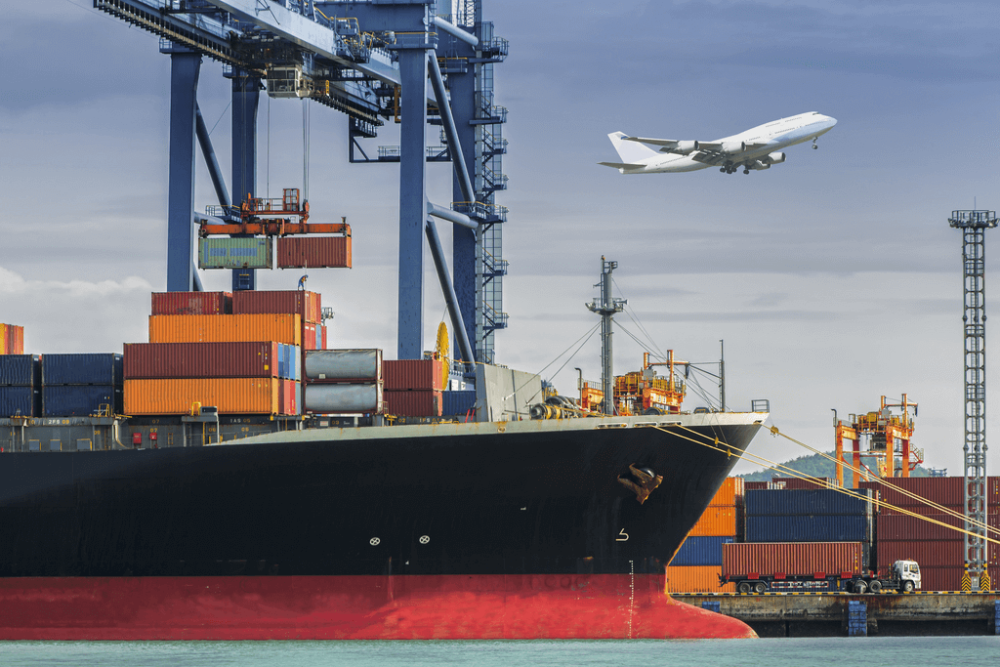 In addition to the ability to strictly meet deadlines, there are several other advantages to this type of cargo delivery:
Convenience. The key advantage is that the client works with only one logistics company, with which they conduct document processing. The enterprise is responsible for the service quality and the safety of the cargo.

Versatility. The client can transport any cargo.

A flexible approach. The customer chooses the transportation that best suits his tasks and budget. This delivery mode allows you to minimize costs.

Simple dialogue is an advantage that is also based on cooperation with the same company. The client communicates with one operator directly, without unnecessary links and contacts.
With the help of multimodal transportation, you can deliver goods to almost any point in the world, even to hard-to-reach areas. The reason is that various types of transport can be used in combination for cargo shipment to reach the needed location.
Features of Multimodal Transportation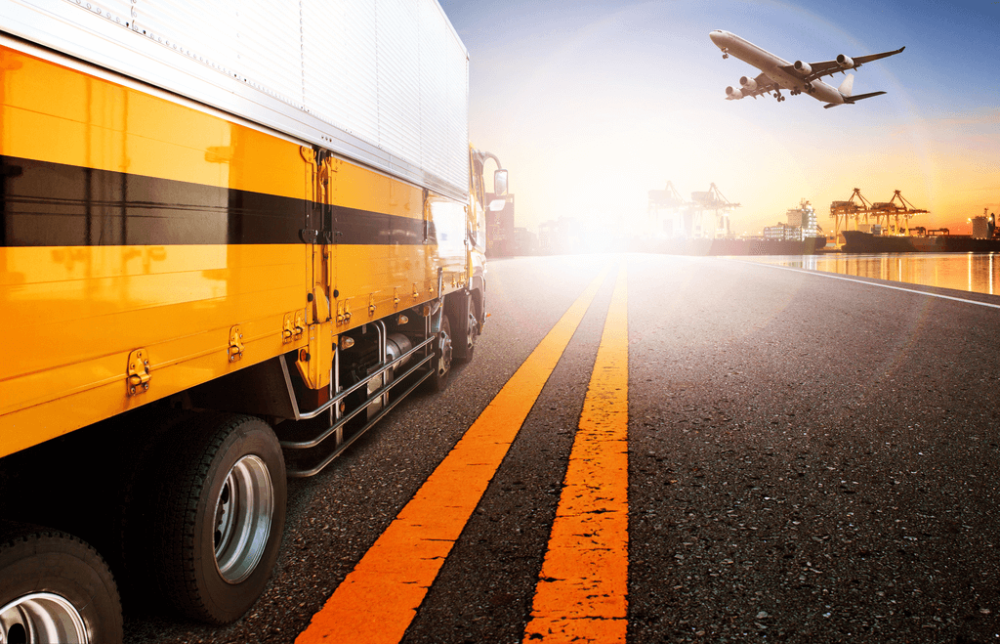 To make this mode of delivery work effectively, it is needed to realize all the features of its organization and functioning. It allows customers to understand the logistics scheme more clearly and choose only reliable shipping companies like EasyHaul. The following characteristics ensure multimodal transportation is the most optimized way of hauling cargo, including vehicles:
Planning of each stage. All links in the logistics chain must be properly organized. Thanks to more than 10 years of experience and the coordinated work of the EasyHaul team, it is possible to avoid delays and reduce costs;

The need to

warehouse

and transship cargo. At this stage, cargo is stored and processed before its further transportation by another mode of transport;

More complex document flow. This is due to the need to carry out cargo transportation by various types of transport;

Complex financial calculation. When organizing transportation, all kinds of time and money costs are taken into account. They concern both the transportation process and transshipment.
Another point to remember is that often multimodal transportation is confused with intermodal delivery. Although both of them use different types of transport to haul goods, particularly vehicles, the main benefit of the multimodal scheme is that a customer signs only one Bill of Lading. At the same time, another option suggests dealing with a few documents in accordance with the subcontractors involved. When we speak about multimodal transportation, it is carried out by one company under the contract. Accordingly, the logistics agency bears full legal and financial responsibility for the entire organized process.
Why Choose Multimodal Transportation from EasyHaul?
If you require high-quality shipment services, you should proceed with caution when selecting a logistics company. Attention should be paid to market leaders. We can assure you that EasyHaul has an impeccable reputation, which is attributable to the high professionalism of its employees and its established work patterns. It is proven by the NVOCC certification that makes us experts in the logistics industry.
When organizing international transportation, the logistics company takes all factors into account to calculate the optimal route, as well as the individual wishes of the client. As a result, the customer will receive the most favorable commercial offer. EasyHaul reserves a place for your cargo, takes care of all customs formalities, controls the loading, and dispatches the shipped vehicles to the delivery point. The client can go about his business at this time.
With our company, you can experience all the advantages of shipping by using the multimodal transportation mode for international freight. Be sure that our team will provide you with coherent informational and service support for whatever request you may have. To start, create an account, upload a copy of your government-issued ID or passport, get acquainted with our beginner's guide, and place an order. Also, do not hesitate to contact us via the online form or call us at: +1 (360) 776-3596 (6:00 AM–4:00 PM, PST, Mon-Fri).