Since nearly 90% of goods are transported by sea, it requires a well-organized and modern infrastructure to manage the merchandise flow properly and quickly. Maritime ports are the connecting and primary points in the international freight sector. These complicated systems are in constant motion to be in charge of servicing big container ships, bulk carriers, tankers, and other commercial vessel types.
To keep our readers educated and deliver to them some captivating information, we at EasyHaul have decided to gather exciting facts about maritime ports and how they function all around the world. We promise it will be a fantastic journey!
How Container Ports Work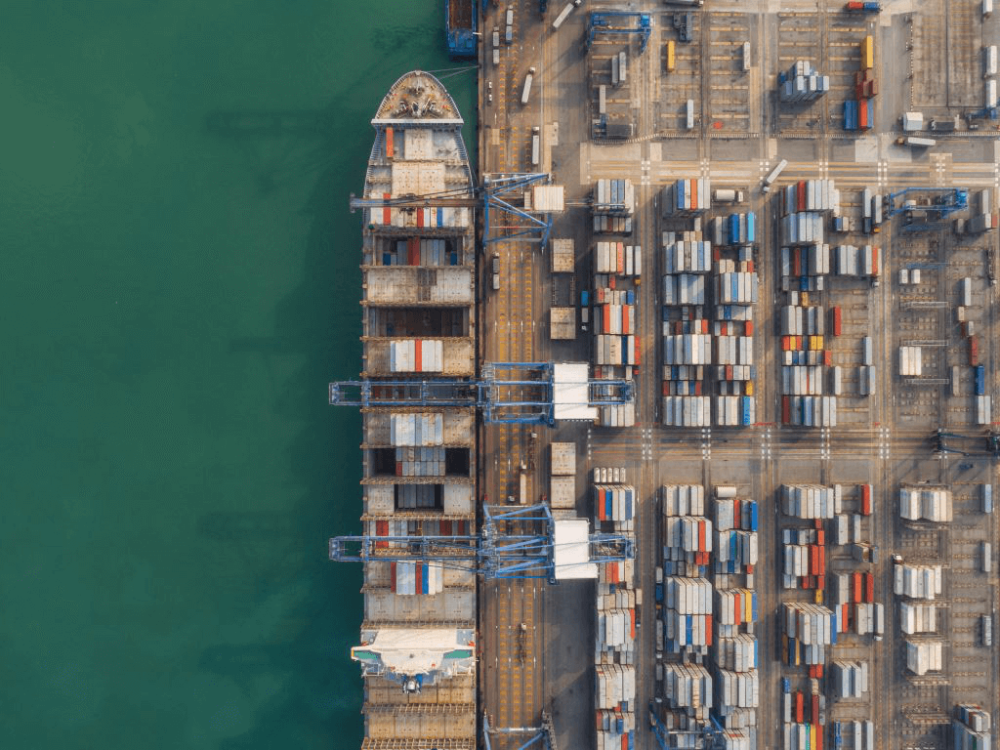 In 1956, Malcolm McLean implemented the use of modern containers and modernized an old cargo tank for their transportation. Since then, the question of efficient port facilities has become an important one.
As a result, the principle of standardization is now leading in logistics. It means that all containers are produced in the outlined dimensions (as a rule, 20, 40 or 45 feet) established throughout the world by the International Organization for Standardization, so they can be used on any container ship. Along with that, after their arrival at a destination port, containers are unloaded onto trucks or trains for further delivery, and the common container dimensions come into play here too. It allows a maximum reduction of operating time.
Returning to the point where a container ship arrives at the port, container terminals are the next point. These are special logistics infrastructure facilities focused on the freight hauling organization. It means changing the mode of transport to either road or rail. This complicated procedure involves a set of elements and operations.
The containers with cargo should first be unloaded from the commercial vessel. To do this, huge gantry cranes, capable of lifting several tons at once, are used. Gantry cranes unload containers onto special vehicles called terminal tractors. They are used for short-distance haulage, with a container ship—storage yard operation chain. The cargo then waits for a truck or rail car to pick it up and transport it further.
The World's Busiest Maritime Ports
Our material would not be complete without mentioning the largest commercial seaports. Let's run through the listing.
Port of Shanghai (China)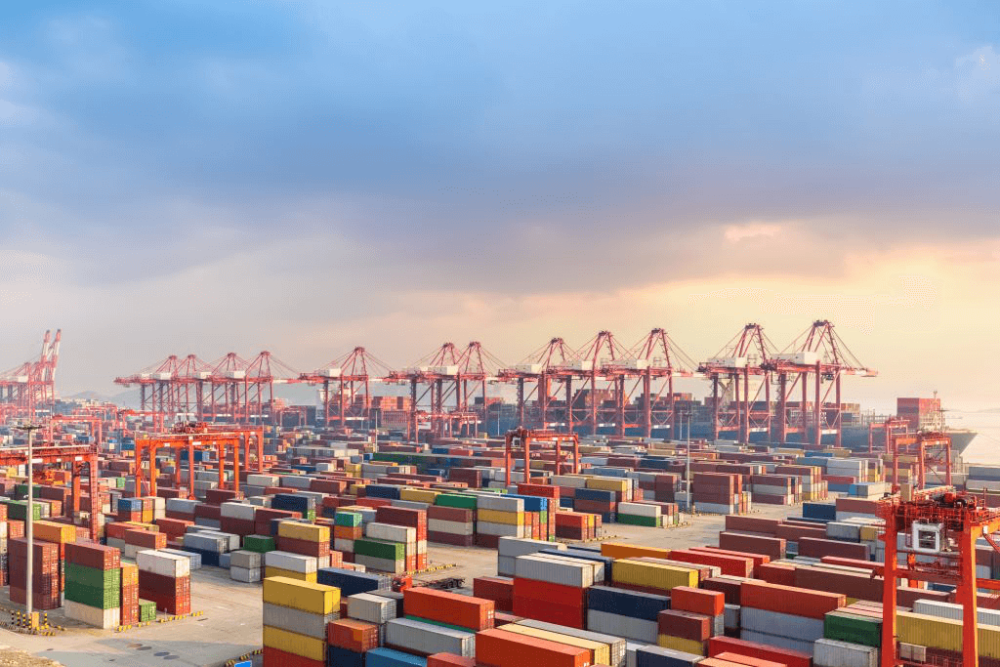 We start with the world's busiest trade port. Its cargo capacity of unloads and loads reaches an enormous 40 million TEU per year. As we mentioned in our previous articles, TEU refers to the number of twenty-foot equivalent container units that can be loaded onto a container ship.
The port is located at the mouth of the Yangtze River. More than 100 unloading berths are able to handle over 2,000 container ships, which is roughly a quarter of the outgoing transport from China.
The next positions on our list of the biggest seaports are as follows:
Port of Singapore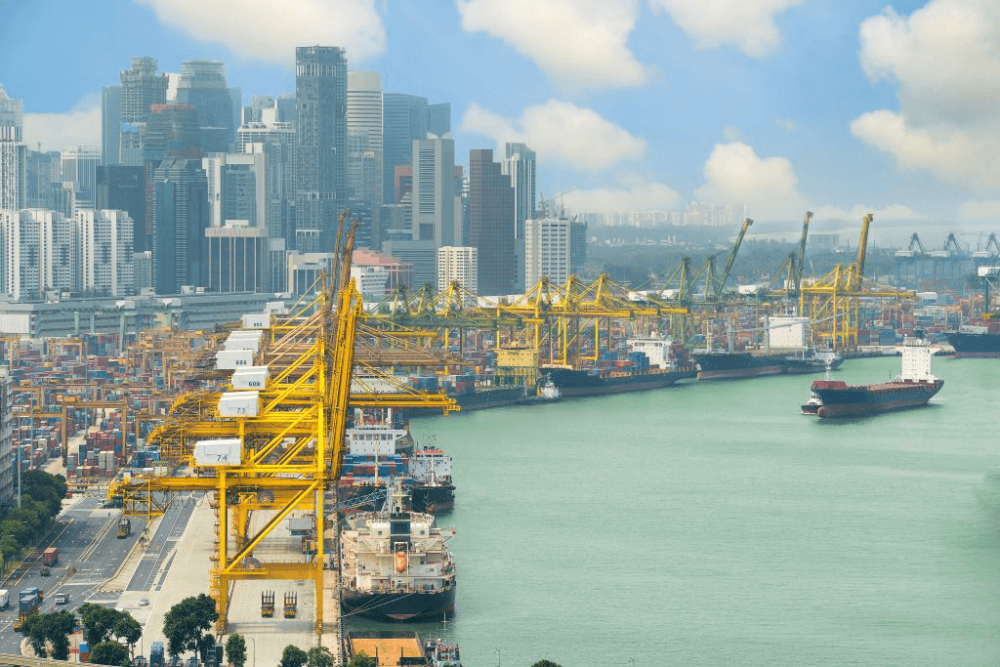 The seaport in Singapore, dethroned by the seaport in Shanghai, has been the runner-up for several years. It achieved a capacity of nearly 38 million TEU per year. Interestingly, around 1,000 cargo ships are constantly being served in the port of Singapore, with one vessel arriving or departing every two minutes.
Port of Rotterdam (the Netherlands)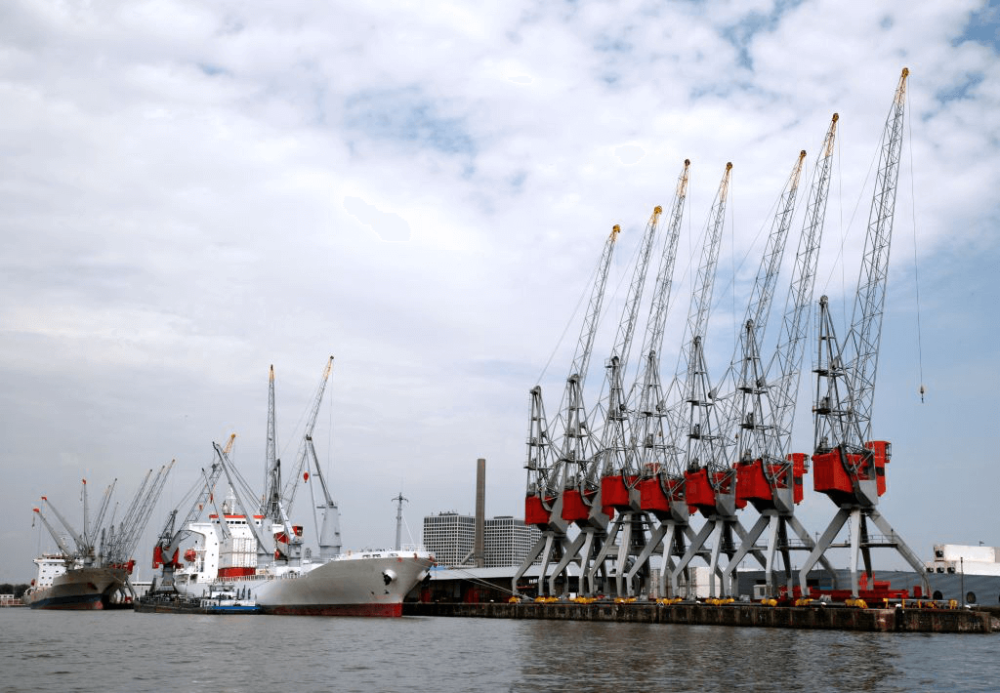 It is not only the biggest harbor in Europe but also one of the deepest. Due to the specific shell structure, it was necessary to accommodate the maritime facilities for increasingly larger cargo ships and adapt the infrastructure to transport containers.
Port of Jebel Ali (United Arab Emirates)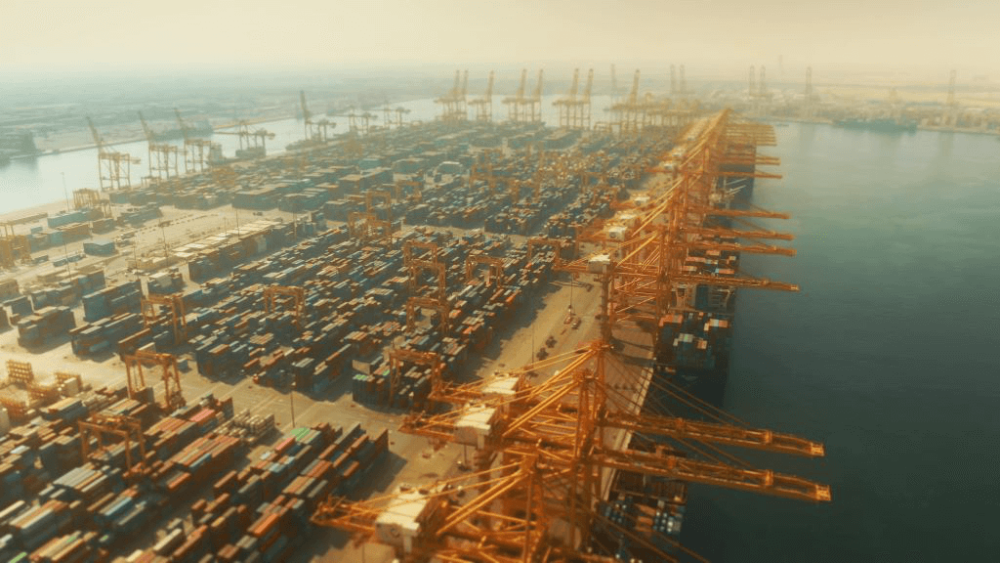 This facility is considered to be the world's largest artificial deep-water harbor. As a free economic zone that provides a list of privileges to enterprises, there are over 5,000 companies from 120 countries doing business in Jebel Ali.
The port receives cargo flowing through the Persian Gulf and the Strait of Hormuz. If we speak about capacity, 18 million TEU were handled there last year. It is also a key seaport for oil transport.
Security in Maritime Ports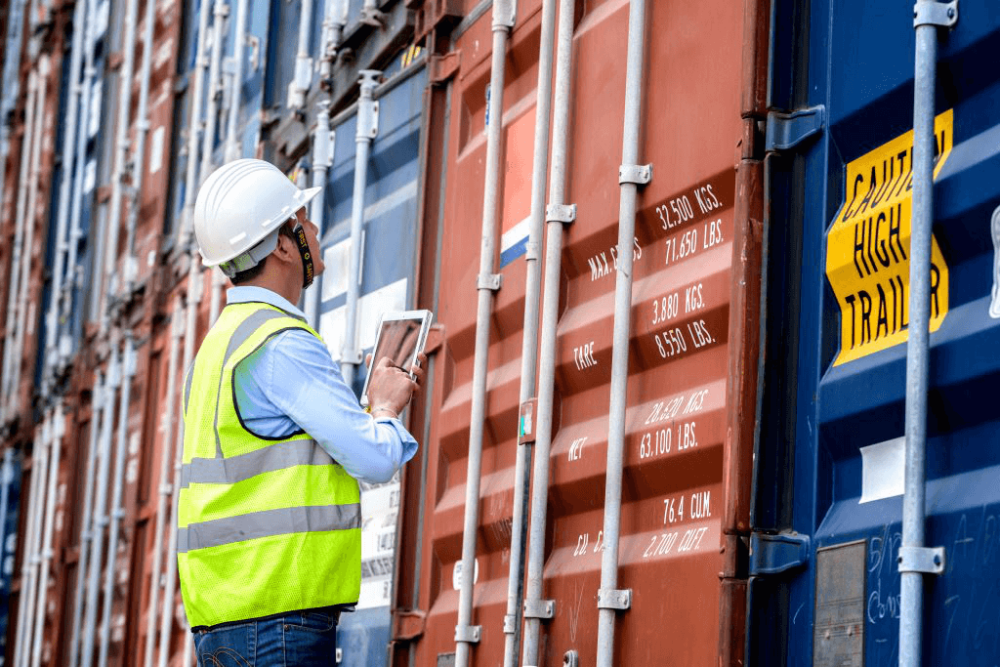 Regardless of a country or port, all the cargo need to undergo a special examination procedure performed by the local customs in terms of safety. There are two common types of such operations: scanning and detailed inspection. The first one is obligatory, but the second one is more meticulous. The question may arise whether the inspection is performed with every container.
According to the widespread data, only around 3% of the entire ocean-transported containers are physically checked for prohibited items and substances. It is because of the enormous and constant cargo ship flow. For instance, the U.S. had more than 10 million ship containers annually until COVID-19 occurred. So, customs inspection is a time-consuming and expensive procedure to be performed with every container.
However, there are some common factors that influence the security operations conducted in maritime ports. For instance, if you are dealing with a reputable and reliable shipping company, like EasyHaul, the possibility of a physical inspection is reduced. The vessel's route and its stops also play a role at customs. Other aspects that can arouse suspicions are incorrect paperwork and improper cargo insurance. That is why we at EasyHaul pay close attention to document preparation for our clients.
😀 Interesting fact: containers imported from some specific countries are always checked out in detail by the customs. However, physical inspection can be skipped if the logistics operations are performed by trusted importers or exporters.
At the same time, modern scanners and other devices allow for precise checking results. For example, port sensors, including even underwater ones, are able to detect a cargo ship from dozens of miles away or scan containers when they are unloaded onto the vessel.
Another international security standard that helps ensure cargo safety is the unique identifier number. It allows specialists to keep track of each container and reconstruct its path to the destination port. As you can see, there are so many controls in place that make importing prohibited goods extremely difficult, expensive, and risky.
Trust Your Car Shipping to EasyHaul!
We at EasyHaul are constantly growing to make your delivery easy and stressless. During hauling of your vehicle, our specialists manage all the questions and concerns with maritime port facilities, warehouses, and customs clearance. It allows us to control the track and shipping process. Providing such additional services from EasyHaul like cleaning or cutting new key fobs make shipping your vehicle not only comfortable but also safe. All you need is to trust us, and we will take care of the rest.
Get your shipping quote, create an account, upload a copy of your government-issued ID or passport, order delivery services from EasyHaul, and forget about problems when transporting your car. If you have any specific requirements concerning the haul organization, fill in our online form or call us at: +1 (360) 776-3596 (6:00 AM – 4:00 PM Pacific Standard Time, Monday to Friday). Our specialists are always happy to land you a hand!