Even though Puerto Rico is an unincorporated US territory, there is still a process to import cars from the US. EasyHaul has years of experience exporting vehicles from the United States, and in this article, we're outlining everything you need to know to ship a car to Puerto Rico.
What you should know before importing a car to Puerto Rico
All imported vehicles are subjected to an excise tax. The amount of tax and import duties largely depends on the vehicle's type and age, but you'll have to pay no less than 5% of the actual cash value of the car. You can calculate the total amount of duties through Hacienda, the tax collector's office in Puerto Rico. There are no strict regulations regarding the age of imported cars, but registering older cars is more expensive. In Puerto Rico, you are not allowed to drive a car with American regular US license plates for more than 3 days after paying the excise tax.
Hassle-free shipping with EasyHaul
Puerto Rico is an unincorporated US territory but shipping there still requires some preparation. First, you'll have to find a reliable auto transport company like EasyHaul. We take care of all the paperwork required for US Customs clearance, so you can sit back and relax.
To import a car to Puerto Rico, start with our shipping calculator. Enter your vehicle's VIN, its location (if you aren't shipping from an auto auction), and choose Puerto Rico from the list of countries. To complete your order, you'll have to register, provide us with your phone number, and enter your consignee's information. The Bill of Sale is also required if you bought your car from a car auction. Don't forget to make sure your vehicle meets all the requirements to be exported from the USA, which includes having the right export documents.
Container shipping is the most cost-efficient option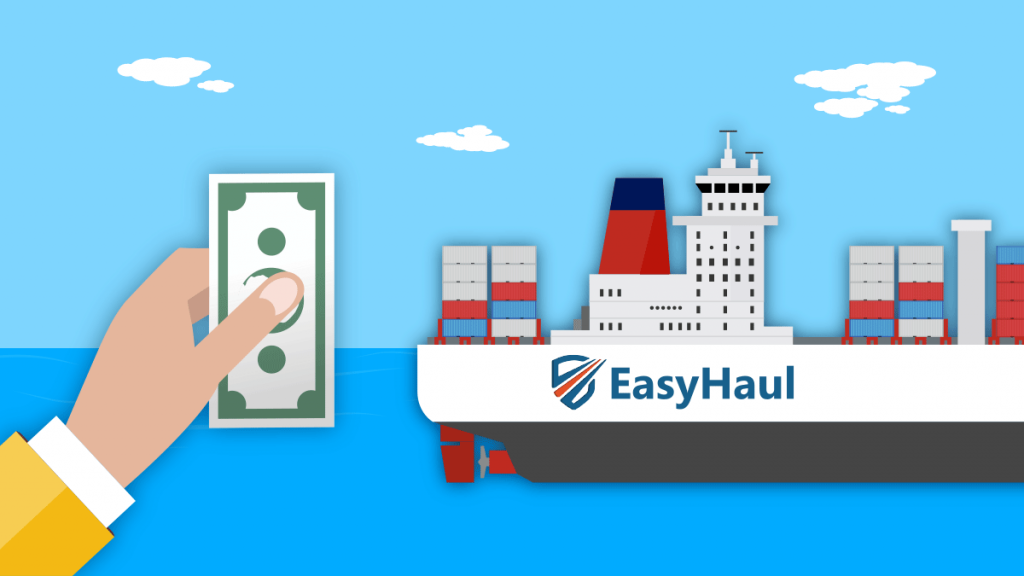 EasyHaul normally ships vehicles in standard 40-ft containers. This transportation method protects your car from the elements and up to 4 cars can be placed into a 40-ft container, so you split shipping costs with other vehicles. But take into account that you'll have to wait until the container is fully loaded, which may impact the departure date.
How long does it take to import a car to Puerto Rico?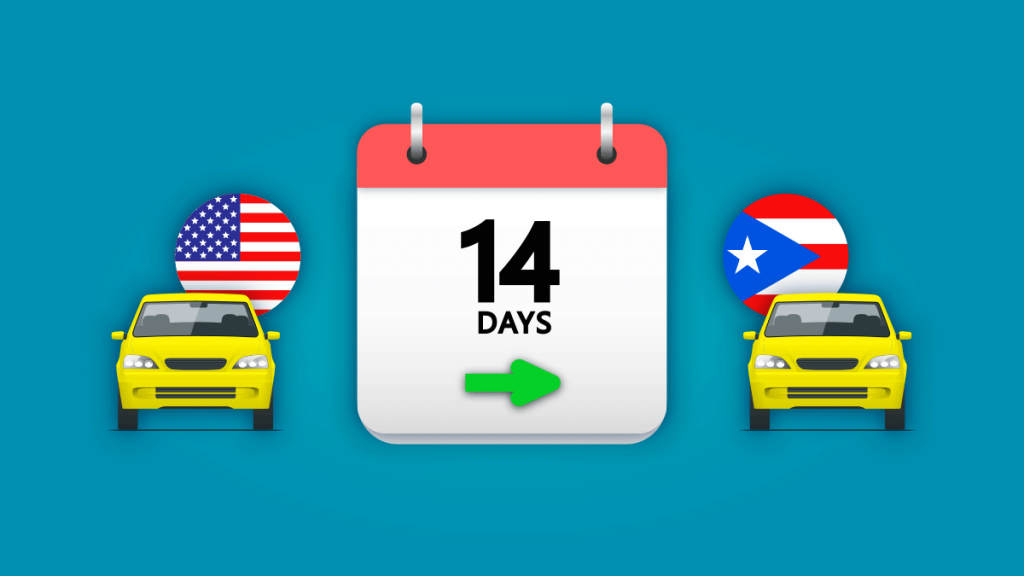 Usually, it takes approximately two weeks to ship a car to Puerto Rico from Florida, which is the closest mainland state. EasyHaul ships vehicles to San Juan, the port within the most densely-populated area in Puerto Rico. 
Before importing a car to Puerto Rico, factor in its size, location, and overall condition since each of these can affect the shipping price. For instance, shipping a compact sedan like the Audi A4 will cost $2,041 while an SUV like the Toyota RAV4 will be $2,122. To get an accurate price and estimated delivery date, use our instant shipping calculator. You'll need to enter either the vehicle's VIN or its type, its location, and the destination country to get a guaranteed shipping quote.
Bottom Line
If you're planning to import a car to Puerto Rico, EasyHaul has you covered. To place your order, register with us and upload a copy of your government-issued ID or passport, the information about the consignee, and your phone number. You'll have to upload the original Bill Of Sale if you bought a car from an online auto auction. You can contact us or give us a call at +1 (360) 776-3596 (6:00 AM – 4:00 PM Pacific Standard Time, Monday to Friday) if you have any questions.