Car shipping to Italy needs some preparation, but you don't need to worry. If you're planning to ship a car from the US to Italy and have no clue where to start, EasyHaul can help. Here, we're reviewing everything you need to know before ordering car transport to Italy.
Trouble-free shipping with EasyHaul
The first step to getting ready to ship a car to Italy: you'll have to find a reliable car transport company like EasyHaul. You can count on our extensive industry experience if you want to order car transport to Italy. You don't have to worry about big things with us, as we take care of all the paperwork required for export from the USA.
To order car shipping to Italy, you'll have to provide us with a copy of your passport or a government-issued ID, your consignee's information, and the vehicle's location. You'll also have to tell us about the car's condition, VIN number, and dimensions. Don't forget to provide us with the Bill of Sale if you bought the car on an online auto auction. Also, always make sure if your car is eligible for export. "Bill of Sale", "Scrap", "Junk", and "Parts Only" titled cars can't be exported, though EasyHaul can help you obtain documents for export starting at $150.
Container shipping is the safest shipping method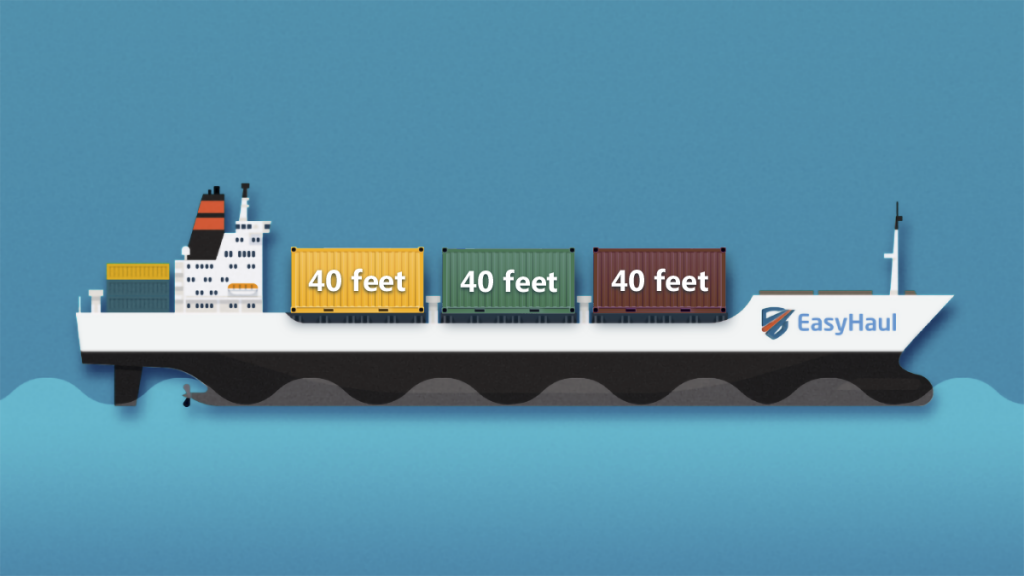 EasyHaul uses standard 40-ft containers for international deliveries. This option remains the safest and most cost-efficient in the shipping industry. Your car shares the space inside a container along with 2-3 other vehicles, depending on their dimensions. Consolidation is also a good way to save money on shipping, as you split delivery costs with other customers. This type of transportation protects your vehicle from exposure to the elements. Please note that customers have to wait until the container is full, which may impact the departure date.
Another option is shipping via RORO vessels. Though less popular than consolidation, RORO is a great option for transporting vehicles that run under their own power. To place your RORO shipping order, you'll have to contact us directly via telephone or e-mail. Please take into account that you cannot order RORO shipping from ports on the West Coast. You can read more about RORO shipping here.
Sailing times and prices
EasyHaul ships vehicles to Genoa – the busiest port in Italy, Livorno, and Naples. Car transport to Italy from the ports on the East Coast takes 16-22 days, whereas shipping from the West Coast may take 32-42 days. 
There are three major factors influencing the shipping price: the vehicle's location, its body type, and dimensions. For example, shipping a Honda Civic costs $1,147. The delivery of a midsize SUV like the Jeep Cherokee will be $1,486. You don't need to worry about the vehicle's condition during international shipping, as EasyHaul has all the necessary equipment to load and unload vehicles, even if they don't run. To get a guaranteed quote, enter your vehicle's VIN along with the destination country on our instant shipping calculator. You'll also need to enter the vehicle's location if you aren't buying a car from an auto auction.
Import Taxes in Italy
International buyers are responsible for customs clearance in their destination countries. Italy is a member of the EU and import stipulations there are similar to Spain and Germany. All imported cars are subjected to a 20% VAT (IVA) tax. An 11% import duty is mandatory for all importers who buy cars in non-EU countries. Returning Italian citizens who spend more than 18 months out of the country can import one car tax-free if they provide proof of ownership. Before registration in Italy, importers have to obtain a certificate declaring emissions level from the CE.T.O.C (Centro Tecnico Omologazioni e Consulenze). Registration tax applicable to all cars depends on this document.
Bottom Line
We ship motorcycles, cars, boats, and trucks worldwide. You're in good hands with EasyHaul. To place your shipping order, you'll have to register with us, upload a copy of your government-issued ID or passport, and the original BOS if you are shipping from an auction. To complete your order, provide us with the international consignee's information and a valid phone number. Don't hesitate to contact us online or give us a call at + 1 (360) 776-3596 (6:00 AM – 4:00 PM Pacific Standard Time, Monday to Friday) with any questions.