The world economy has been seriously hit by the outbreak of COVID-19. The auto industry along with interwoven businesses like vehicle shipping aren't exceptions. The supply of new vehicles has drastically decreased as manufacturers adjust to new safety requirements or face closing assembly plants. Demand for used cars has increased because of the decreased availability of new vehicles. While you may have found a way to find a car like through an online car auction, how do you get it home safely? In this article, we're reviewing key tips on how to ship your vehicle during the pandemic.
Tip 1: Find a reliable car shipping company
Despite the current crisis, transportation was designated an essential industry by the US Department of Homeland Security. EasyHaul is operating as usual, but with all necessary precautions. We ship cars, trucks, motorcycles, motorhomes, boats, and heavy equipment worldwide with regular departures from major American ports. You don't need to worry about the big stuff with us because we handle all the required paperwork on the US side.
To order easy auto transport with us, you'll have to:
provide us with a copy of your passport or a government-issued ID

tell us about the consignee in the destination country

provide information about your vehicle (its location and VIN number)

Provide a lot/stock number and the Bill Of Sale if you're shipping from an online auto auction
Tip 2: Fuel prices and travel times work in your favor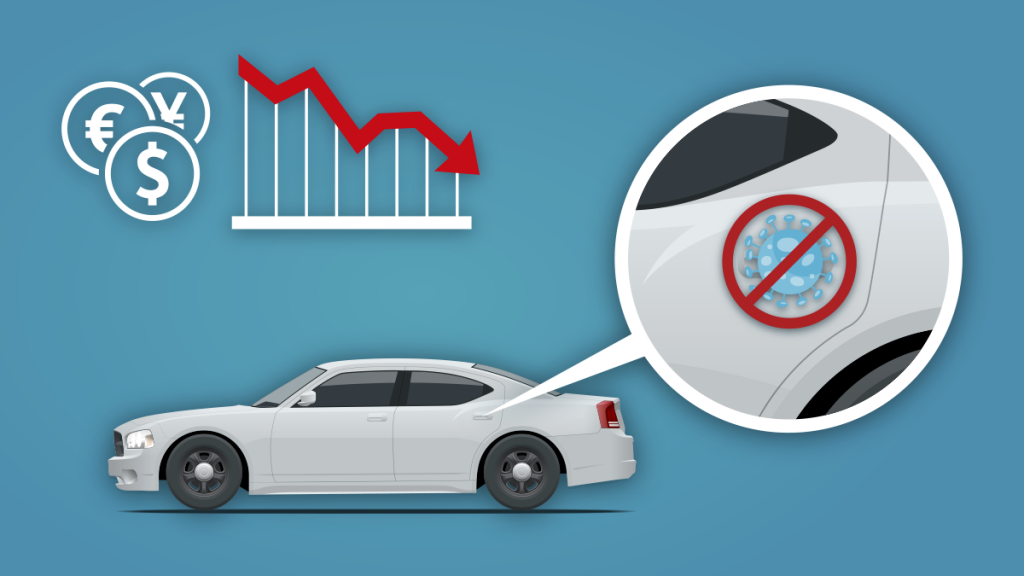 The pandemic caused a significant drop in fuel prices, which has helped maintain low shipping rates. The US dollar has dropped in value, and for international buyers, conversion rates can help you save money on vehicle shipping. You may think that shipping a car from the US is dangerous, as the virus can live on the car's surface. Yes, it can, but only for a few days, the exact time depends on factors like humidity and temperature. Usually, international container shipping takes from two weeks to a month to reach the destination, depending on the distance. If you're still concerned, you can sanitize the door handles, the steering wheel, and the gear knob before picking the car up at the destination.
Tip 3: Follow all safety precautions for domestic shipping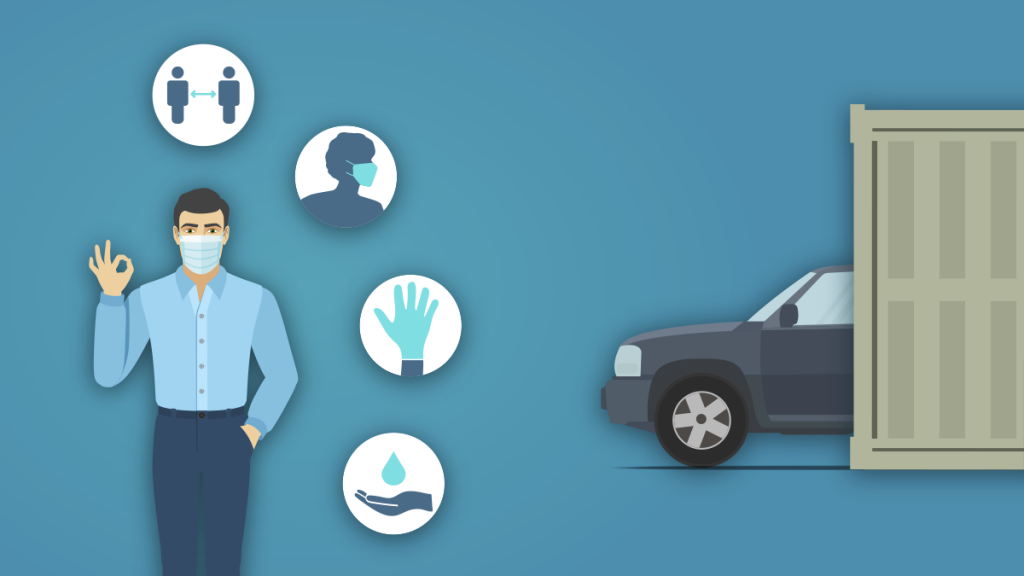 Shipping within the USA hasn't changed much,  but to stay safe and not to jeopardize others and yourself follow these simple steps:
wear a mask before pickup

wear disposable gloves

have disinfectant wipes to clean surfaces on and inside the car

keep distance during pickup
Bottom Line from EasyHaul
EasyHaul wants you to stay safe in any environment. You can count on us: we'll be happy to help you ship your vehicle. To get started, use our instant shipping calculator. Enter your vehicle's VIN, its location (if you aren't shipping from an auto auction), and the destination country. You'll get a guaranteed shipping quote with estimated delivery times and an accurate price. To complete your shipping order, you'll have to register, upload a copy of your government-issued ID or passport, and provide us with your phone number. Call us at + 1 (360) 776-3596 (6:00 AM – 4:00 PM PST, Monday through Friday) with questions or fill in our contact form and we'll take it from there.