An auto auction is a good alternative to a dealership when it comes to looking for a car. With hundreds of thousands of available options, you can easily find your next vehicle for a bargain. Bidding on and winning a vehicle isn't the final step: you still need to have it delivered. EasyHaul makes shipping your car from an auction easier than ever before.
We've partnered with salvage auto auction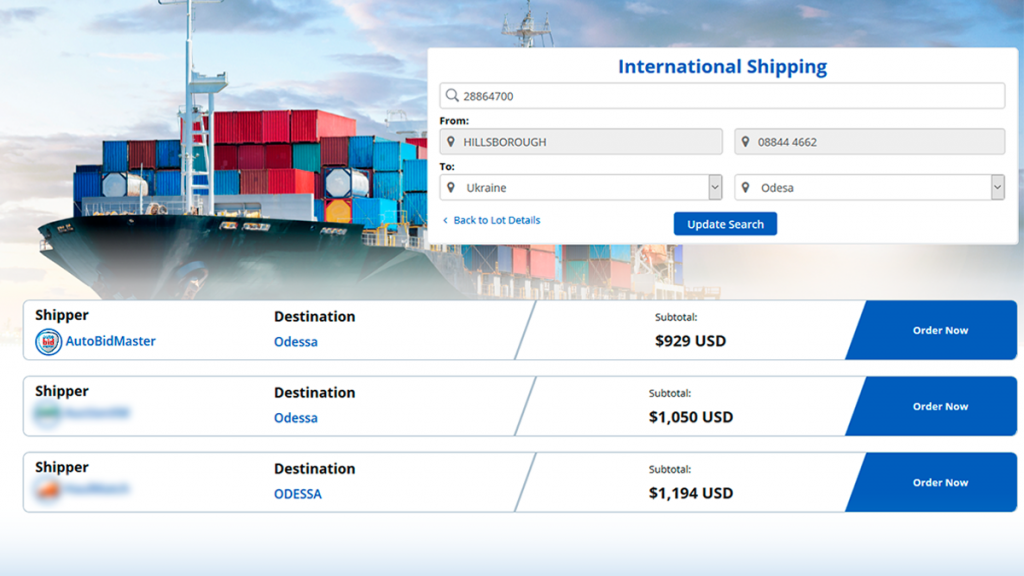 We've partnered with AutoBidMaster, a premier Copart broker, to offer shipping services right through their site. On AutoBidMaster, you can order shipping without leaving your account. Click the "Lots won" tab, select the vehicle you'd like to ship, enter the delivery address and zip code, or choose a country from the list if you're shipping internationally. Feel free to include special requirements for shipping, if you have any. Make sure the information you've provided is correct, choose the payment method, and then your order is completed.
We offer affordable shipping services
EasyHaul makes shipping from an auto auction affordable. You can compare our prices with other companies directly: you'll see a specific widget with different companies' pricing by clicking the "Shipping estimate"/"Shipping Order" button if ordering from Copart/AutoBidMaster.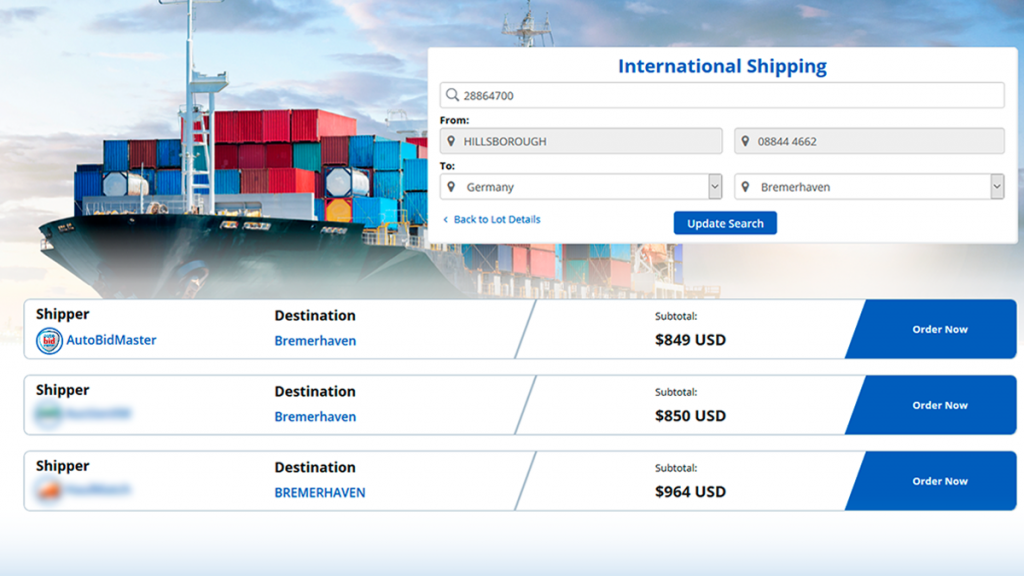 You can get an instant quote for domestic or international shipping by using our quote calculator. If you're shipping from an auto auction like AutoBidMaster, all you need to do is enter the vehicle's lot number and we'll automatically fill in the rest of the details for you. If you're shipping domestically, you'll see a quote that covers shipping to your destination. For international customers, the prices of ground shipping from the auction yard to the nearest port in the USA, as well as ocean freight to the destination port and estimated delivery times, are indicated in all quotes.
We provide a 24/7 tracking system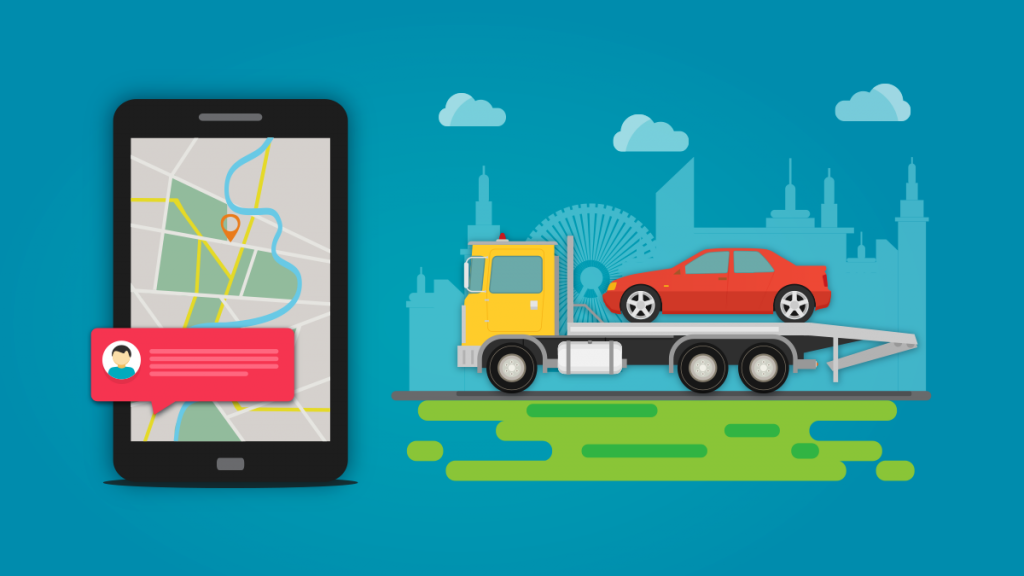 With EasyHaul, we'll keep you updated every time your shipping status changes. You can get text notifications on your phone to keep up with the news. Information related to your order, estimated delivery dates, and quote reference numbers can be found on the "Shipment Details" page on your account. To get more information about our tracking updates, read this article.
Wrap Up
We make shipping easy when you're working with a broker like AutoBidMaster. We provide different shipping services, ranging from the pickup of your vehicle at an auction yard to expedited shipping on a cargo plane. Placing your order is easy: register with us, upload a copy of your passport or government-issued ID, and enter your phone number. International clients also have to upload a copy of the Bill of Sale and enter information about their consignees. If you need any further assistance or have questions, don't hesitate to contact us online or give us a call at + 1 (360) 776-3596 (6:00 AM – 4:00 PM Pacific Standard Time, Monday to Friday.)