Sometimes, you need to ship a car, and you need to do it fast. Expedited car transport is a shipping service with tight pick-up and delivery dates. The industry average for pickup is between two and five days, depending on how remote the pickup location is and how many cars are being transported by the open car carrier. The drivers adjust their schedules according to locations and pick up or drop off points when an expedited shipping order is placed. 
During expedited vehicle shipping, the auto transport company marks your vehicle as a high-priority and finds a driver who can pick your car on the same day or within the shortest possible time frame. EasyHaul can find two drivers who will drive the truck non-stop to speed up ground transportation for additional costs, but keep in mind that delivery times largely depend on the weather and distance.
Opt for a hassle-free experience
With heavy competition in the industry, you can get multiple shipping quotes for free, but the cheapest doesn't always mean best. Choose an experienced transport provider like EasyHaul. Every year we ship cars both domestically and internationally, handling documents for US Customs clearance for each shipment overseas, and providing hassle-free domestic shipping. We have helped thousands of customers worldwide. You can order expedited car transport with us in a few simple steps:
register with us

upload a copy of your government-issued ID or passport

provide us with your phone number

Indicate the make and model, its overall

condition

, and pickup/destination locations
How much does expedited car transport cost?
The longer the distance and the sooner you want to get your vehicle, the more you'll have to pay. The carrier type also has a direct impact on your shipping quote. There are two possible options for ground transportation: enclosed or open car transport. The first is more expensive, but this is the best choice for luxury and classic cars since it protects your vehicle from the elements and road debris. The latter is more cost-efficient, but it doesn't guarantee protection from inclement weather. 
You can start with our instant quote calculator to get a price for standard shipping, and then contact us for more detailed information regarding expedited car transport. To get a quote, enter your car's VIN, its location, and the destination's zip-code.
What else should you know before expedited vehicle shipping
International customers can order expedited car transport, too. EasyHaul can arrange air cargo freight for additional fees, but air transportation is incredibly expensive.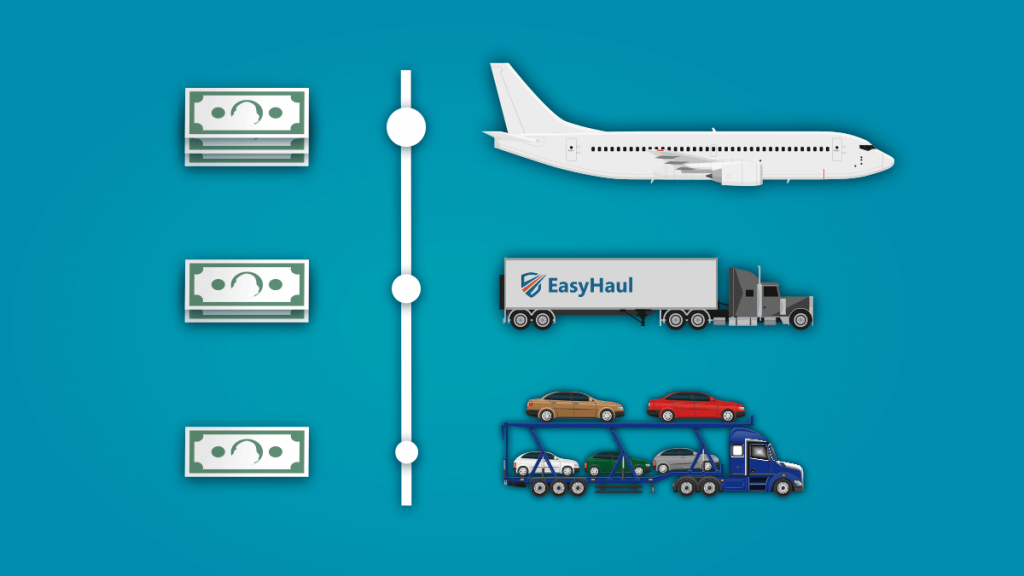 Before booking shipping, you'll have to prepare your car for transportation: clean it thoroughly and leave the tank a quarter full. Additional services for international buyers are available upon request: we can clean your car, cover it, take measures to prevent moisture inside, and make a set of extra keys for additional fees.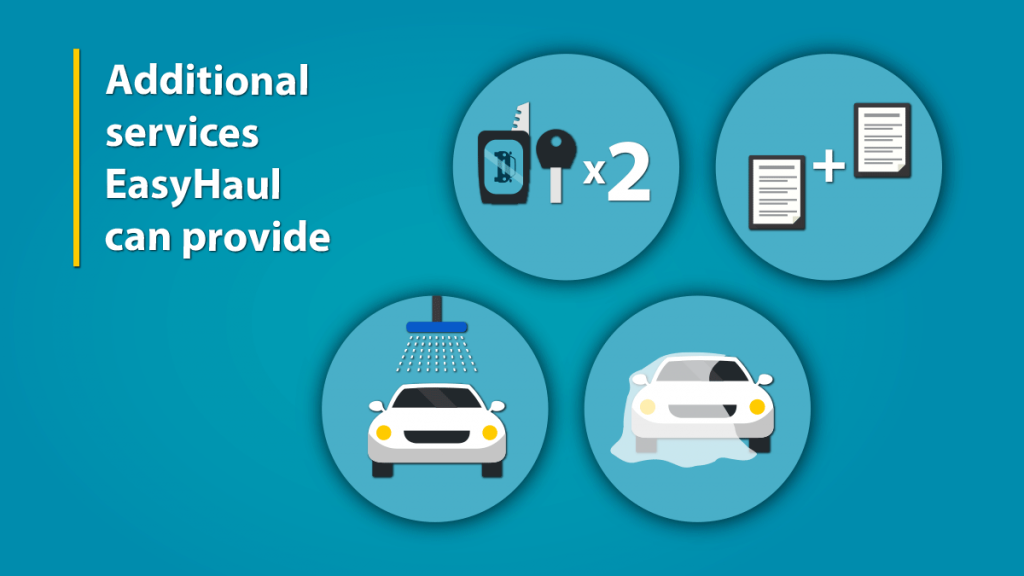 Bottom Line
If you need to arrange worry-free expedited car transport, you can count on EasyHaul. To place your order, just register with us, provide us with a copy of your government-issued ID or passport along with a valid phone number and we'll take care of the rest. We'll be happy to answer all your questions via a call at + 1 (360) 776-3596, 6:00 AM – 4:00 PM Pacific Standard Time, Monday through Friday. You can also fill in our online form, and we'll take it from there.