The Sunshine State is known for its warm climate, so it's an ideal place to recharge your batteries. If you're moving to Florida, you might want to have your car shipped there beforehand. EasyHaul has you covered, we'll help you with transportation services both to and from Florida. In this blog, we're covering key aspects of car shipping to Florida and moving your car from this state.
Perks of shipping with EasyHaul
Your #1 priority before ordering transportation services is to find a dependable auto transport provider like EasyHaul. We can deliver vehicles, regardless of their operability. All our drivers are licensed and insured, and they'll approach your order with the utmost care. You'll always stay up to date with our tracking notifications.
If you need to export a car from Florida, EasyHaul can help since we also provide international transportation services. Miami and Jacksonville are the busiest ports in the Sunshine State and we can help you ship your car from any of them. With us, you don't need to worry about piles of documents, as we handle all the paperwork required for US Customs clearance and offer maritime insurance which costs 3.5% of the car's value. EasyHaul has partnered with online auto auctions like AutoBidMaster and Salvagebid, so you can arrange hassle-free car delivery to Florida right after winning a vehicle. 
Transportation services we offer
You've got options when it comes to arranging car shipping to Florida. We use both open and enclosed car trailers to provide transportation services within the USA. Delivery on an open car carrier is a more cost-efficient variant but doesn't offer the same protection as enclosed car transport which is more expensive.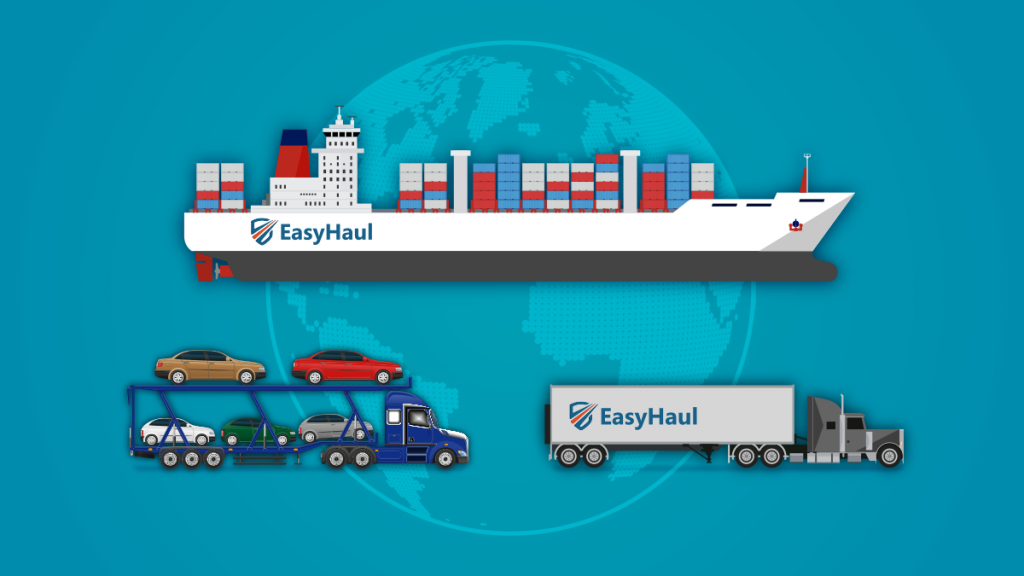 The first doesn't guarantee protection from the elements and inclement weather. The second is more suitable to protect your car from Florida's heat, which can damage the finish on your car. Single car enclosed transport is the right choice when your car requires white-glove care, though it's a costly alternative.
Individuals from other countries can get their vehicles shipped in 20-ft or 40-ft containers: container shipping is an effective way to save money on car transport. Your car is protected inside a container, sharing the space with up to 3 other vehicles.
How much does car shipping to Florida cost?
Several factors affect the shipping price, including the distance, the vehicle type, and its condition. Shipping a midsize sedan like the Audi A4 from New Jersey to Miami is approximately $930. Transporting a compact SUV like the Mazda CX-5 is more expensive: the average estimate is $1,095. To order coast-to-coast transportation services you'll have to pay approximately $1,950. The delivery times vary from 3-4 days to cover the distance between neighboring states to 10-12 days for shipping across the whole continent.
What to know before shipping your car to or from Florida
Florida has its import stipulations applicable to vehicles bought out of the state and overseas. Since we don't import cars into the USA, international importers are responsible for obtaining an import permit issued by Customs and Border Protection Agency. All vehicles imported to the Sunshine State are subjected to dutiable entry, ranging from 2.4% for motorcycles to 25% for trucks. Most Canadian-made vehicles can be imported duty-free. Other taxes include a 6% sales tax and local taxes, depending on the emissions level. If the car has already been in the USA, you don't need to get any special permit. In this case, you'll have to pay the taxes and re-register a car.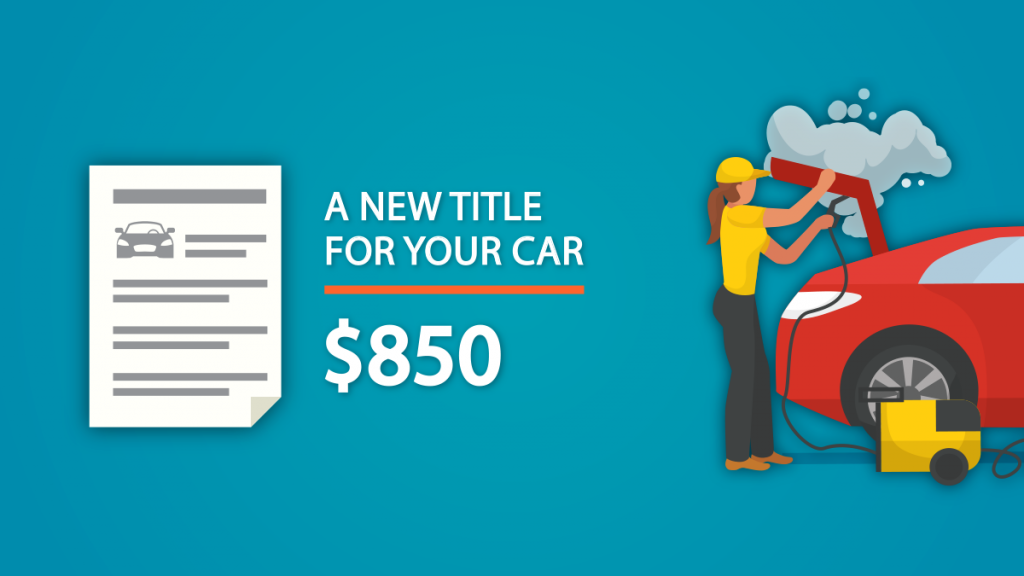 Exporting a car from Florida is possible if it has a valid title. Vehicles with Junk, Bill of Sale, Scrap, Parts Only titles can't be exported from the USA. Additional fees may be incurred during inspections at the customs office if your car has not been cleaned or is missing proper documents. EasyHaul is ready to help you: we can get a new title for your car for $850 and clean your vehicle before export.
Bottom Line
We're here to help you with any transportation services, both domestically and internationally. To place your order, start with our online calculator to get a guaranteed shipping quote. You'll need to enter the vehicle's location, VIN, and destination zip code to see the estimated delivery times. When you're ready to order shipping, register with us, provide a copy of your government-issued ID or passport, and your phone number. Remember to enter the consignee's information and upload a copy of the original Bill of Sale if you're an international customer. Don't hesitate to contact us with any questions or give us a call at +1 (360) 776-3596 (6:00 AM – 4:00 PM Pacific Standard Time, Monday through Friday.)