Ordering car shipping to African countries isn't difficult, though it still has some particular steps. EasyHaul is ready to help you arrange a hassle-free delivery to any country in the world. In this article, we're outlining key points you need to follow for trouble-free car shipping to Congo.
Choose an experienced auto transport company
You have to find a reliable auto transport company before ordering shipping. At EasyHaul, we're happy to help you ship cars domestically and internationally. We've been in the industry for a long time, and have helped thousands of clients get their cars quickly and safely. You don't have to worry about Customs clearance with us, as we handle all the necessary documentation on the US side.
Ordering car shipping to Congo from an online auto auction is pretty straightforward. To place your order, you'll have to sign up with us either using your Facebook or Google account or providing your name and email, enter your vehicle's location, and the destination country. International customers have to provide a copy of the original Bill of Sale and their consignee's information.
Full container load: secure and affordable
Container shipping is the most affordable option for international transport. We can fill a container with only your vehicles, so you'll save money on shipping overseas. The other pros of shipping in containers are:
your cars are secured with straps to prevent rolling or bumping into other vehicles within a container

you can choose a Customs clearance agent in Congo on your own

you'll be able to

put personal belongings

inside the container for a lower fee than if you were shipping a single car

your car isn't subjected to seawater, wind, storms, and other elements

shipping four vehicles together is much cheaper than shipping them one by one
How long does car shipping to Congo take?
EasyHaul ships all cars to Pointe-Noire, the most important commercial center of the country. Sailing time to Congo is 25-35 days, not counting 3-5 days for processing documents.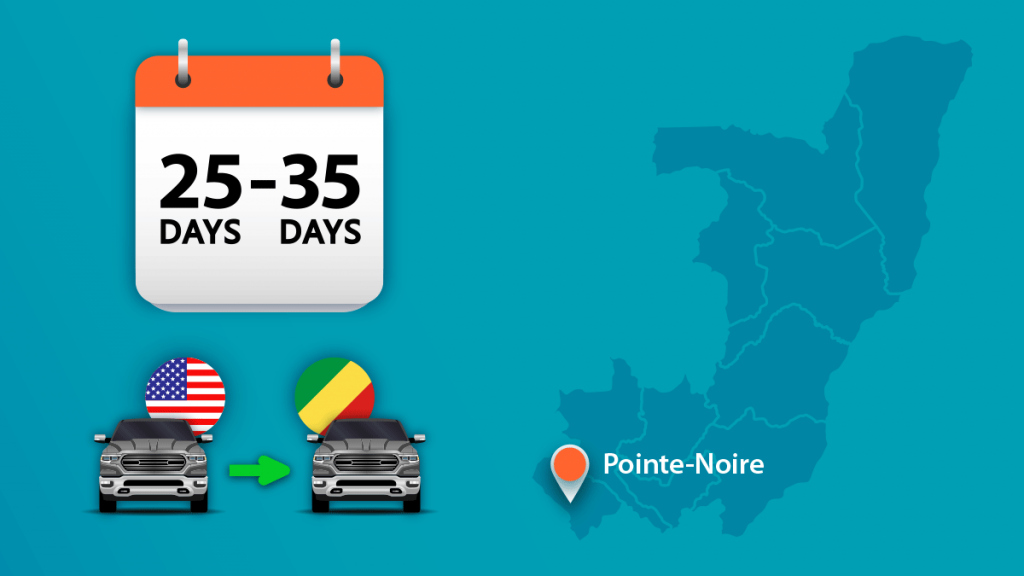 The shipping price varies by the type of car, its dimensions, and its location in the USA. For example, shipping a compact SUV like the Ford Edge will cost approximately $2,800, while transporting the Toyota Camry is $2,457. Shipping an inoperable car will be more expensive, as it requires special equipment both for pick up and unloading.
You can get a guaranteed shipping quote using our calculator. To get a quote, just enter the vehicle's VIN, the destination country, and the car's location if you aren't shipping from an auto auction.
Import regulations in Congo
Customers from Congo are responsible for Customs clearance in their country. All cars imported to Congo have to be declared at Congolese Customs. At least 15 days before import you have to obtain the Certificate of Free Entry issued by the main Customs office. This document will let you get another important thing – the Electronic Cargo Tracking Note (ECTN) or Bordereau Electronique de Suivi de Cargaison (BESC). You won't be able to import a car to Congo until you have ECTN/BESC.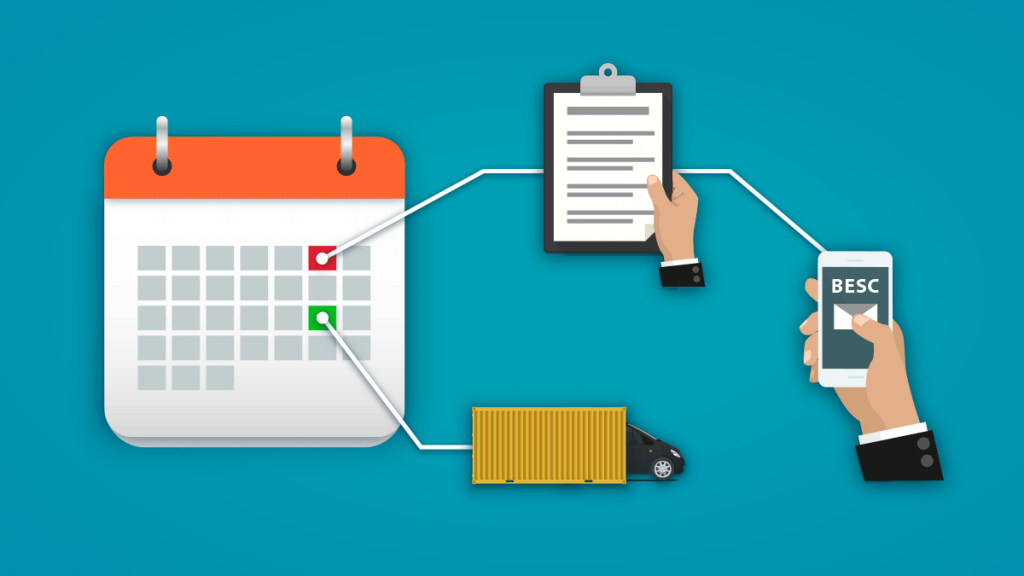 There are only two applicable taxes in Congo: 
a 2% tax based on a CIF (cost, insurance, and freight) value of a car (also called

La redevance informatique

);

and an 0,8% import assurance tax (

La taxe ARC

)
Imported used cars don't require an additional check-up, whereas all new vehicles are subjected to an obligatory inspection by an affiliate Customs company called COTECNA. 
The Original Bill of Lading is also required. There you should indicate the car's make, model, both chassis and engine numbers, cubic capacity of the motor, and the year of manufacture.
Wrap Up
If you want to order car shipping to Congo, start with EasyHaul. To place your order, just register with us, upload a copy of your government-issued ID or passport, and enter your phone number. To complete your order, upload a copy of the Bill of Sale and enter the information about the consignee. We are ready to answer all your questions via our online form or by phone at +1 (360) 776-3596 (6:00 AM – 4:00 PM Pacific Standard Time, Monday through Friday.)