When you're all set to start moving your pride-and-joy car to a new destination, safety is a huge factor during transportation. There are plenty of options to make sure your vehicle gets home risk-free, one of which is single car enclosed transport. Here, we're giving you a thorough breakdown of this transportation method and why it is worth the price.
Find an experienced auto transport provider
With EasyHaul, you're in good hands. We handle all the necessary paperwork, hire only experienced and licensed drivers, and can deliver your vehicle not only across the USA but internationally as well. We've got you covered with multiple options for domestic shipments, including expedited auto transport, open or enclosed transportation, door-to-door shipping, and single car enclosed transport.
You'll have peace of mind when shipping domestically: each domestic shipment is insured for $100,000. If the value of your car exceeds this amount, you can contact us directly to discuss options for additional coverage.
Advantages of single-car enclosed transport
Single car enclosed transport is the best option for vintage, classic, and luxury cars. This shipping method provides absolute protection for your car during transport. Inclement weather, rock chips, insects, road debris, and various other mishaps that can happen on the road aren't a concern in an enclosed trailer.
Trailer types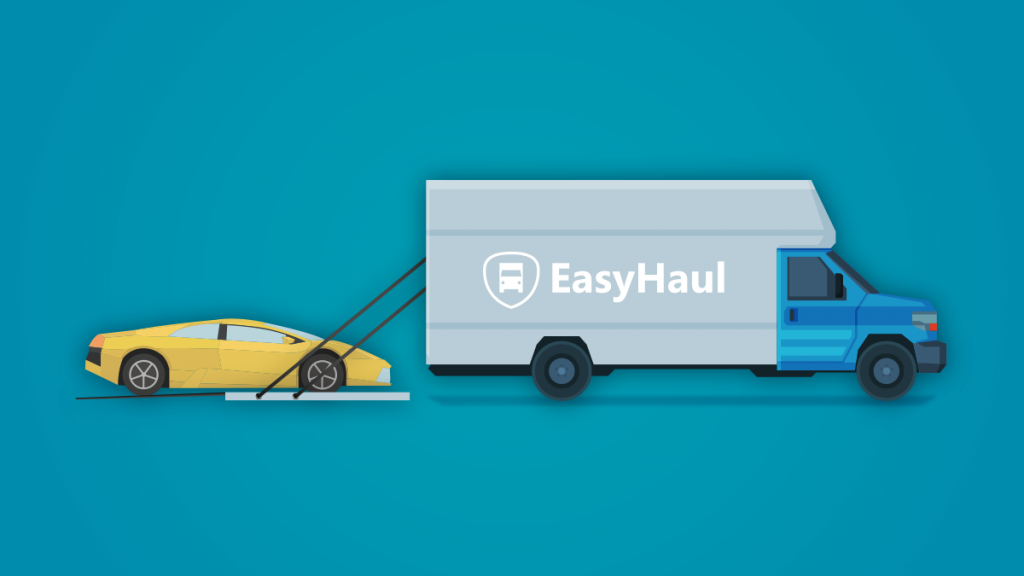 A single-car trailer can have hard walls or be soft-sided inside. Soft-sided walls in a trailer prevent cars from bumping into a hard surface when, for instance, the truck hits a pothole. Normally, these trailers come equipped with ramps to make the loading process easier. Some have a hydraulically-lifted tailgate for zero-degree loading. Trailers with hydraulics are good for transporting vehicles with low ground clearance, such as race cars.
How much does single car enclosed transport cost?
The price depends on multiple factors, including trailer type, the operability of a car, distance, and urgency. Usually, this shipping method is twice as expensive as transportation on an open truck. 
The more mileage a trucker covers, the more expensive shipping will be. If the vehicle is inoperable, shipping rates will increase since loading requires special equipment. We can calculate how expensive a single car enclosed transport will be for your vehicle, just contact us directly.
Bottom Line
EasyHaul makes shipping easy: you order single car enclosed transport, and we'll take care of the rest. Get started with our instant shipping calculator on our homepage: enter the vehicle's VIN, its current location, and destination to get a guaranteed quote. To complete your order, register and upload a copy of your government-issued ID or passport. Remember to enter your phone number to track your shipment. If you have any questions, don't hesitate to contact us online or give a call at +1 (360) 776-3596 (6:00 AM – 4:00 PM PST, Monday to Friday.)