Shipping a truck you can use for work, as an example, in your small delivery or agriculture business can be a stressful and daunting task. However, you can rest easy knowing that your vehicle is in good hands with EasyHaul. We are a trusted shipping company with more than 10 years of expertise in the logistics industry that specializes in transporting a wide range of vehicles, including work trucks. Their team of experienced professionals ensures that your vehicle is safely and securely transported to its destination, no matter the distance. With competitive pricing, transparent quotes, and exceptional customer service, EasyHaul is the go-to choice for anyone in need of reliable work truck shipping services.
 At the Beginning: What Work Truck to Choose?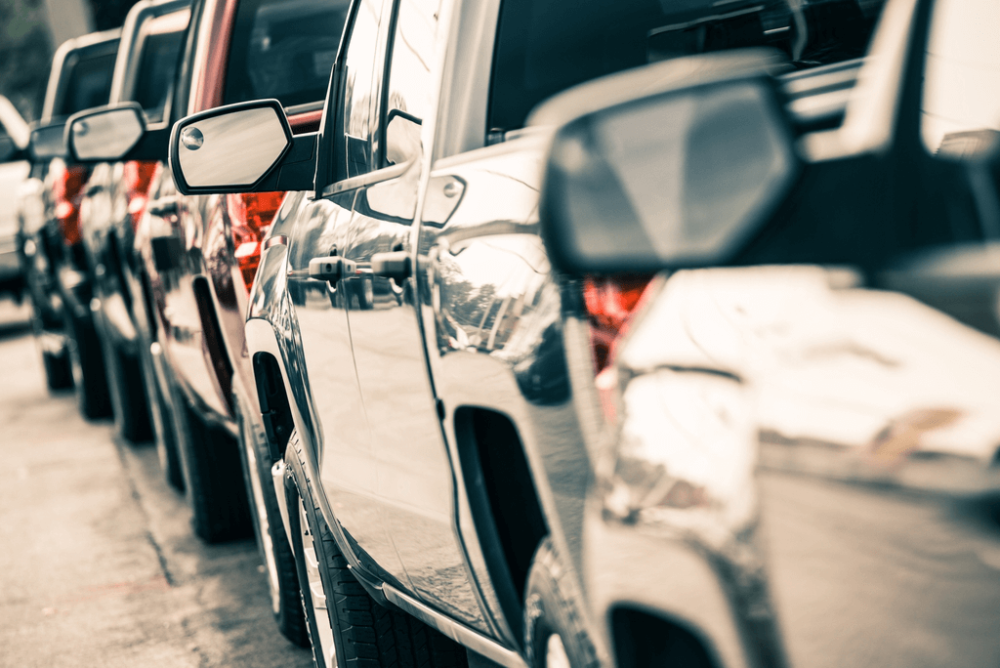 If you are just deciding on which pickup truck configuration to pick, we at EasyHaul have some great suggestions to help you. Furthermore, we know a place where you can get well-maintained used vehicles that will suit your work needs and don't require spending a fortune. With our trusted partners at AutoBidMaster, you can get the following pickup truck models that best suit your work and business purposes:
Ford F-150. This vehicle is one of the best-selling pickup trucks in the United States. It's known for its versatility, durability, and wide range of engine options.

Chevrolet Silverado 1500. Here we have a full-size pickup truck that's known for its strong towing capacity, comfortable ride, and spacious interior.

Ram 1500. It is a powerful and luxurious pickup truck that's known for its smooth ride, spacious cabin, and advanced technology features. The Ram 1500 also offers a unique air suspension system that provides a smooth ride and adjustable ride height.
Consider the mentioned pickup truck models if you are looking for a reliable and well-performing vehicle option for work.
How to Save Money on Shipping a Work Truck or SUV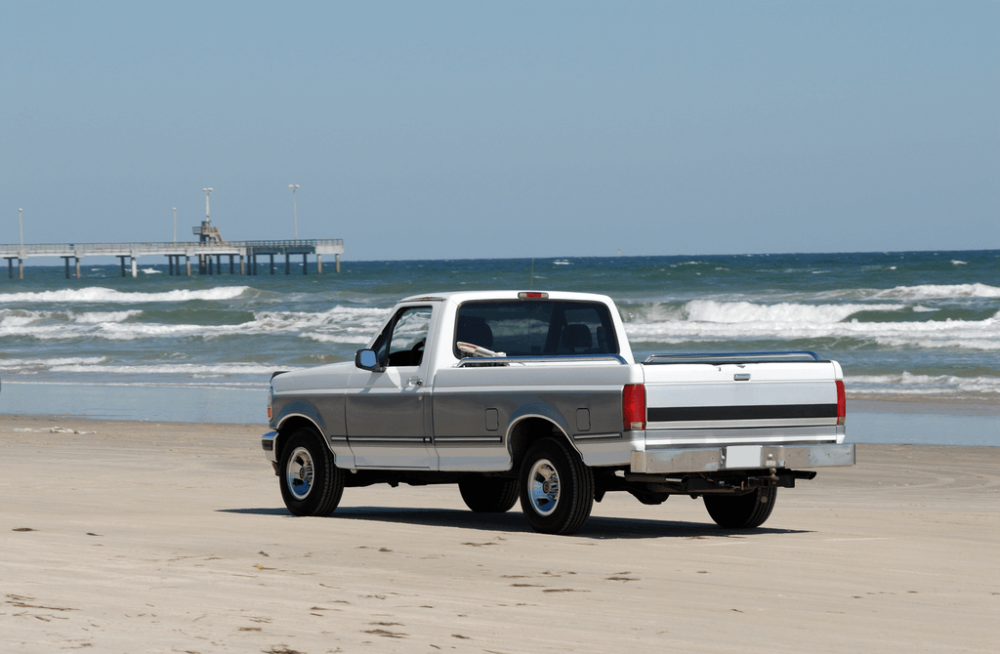 Shipping a used SUV or truck can be a costly venture, especially if you are shipping it to a destination that is far away. However, there are several ways to save money on transporting your work SUV or truck:
Choose open auto transport. It is a cost-effective way to ship your vehicle throughout the USA and Canada. Unlike enclosed auto transport, open auto transport exposes your pickup or SUV to external elements such as weather, debris, etc. It is safer if you are delivering your vehicle during the summer months.

In the case of international pickup truck or SUV freight, choose a

shared 40-foot container

that can accommodate vehicles of such dimensions. You also have the option of deciding on a personal 20-foot container to transport the car, but it will cost you a little more.

We offer you 30 days of free vehicle storage at a warehouse. To save money, it is advisable to fit into this period.

Time your shipment right.

Timing

is everything when it comes to delivering a vehicle. From November to March, it is the peak season for auto shipping, and many logistics companies charge higher rates during this time. If possible, try to schedule your shipment during the off-peak season.

Prepare your vehicle

for shipment. It can help you save money on shipping costs. Remove any personal items from the vehicle, and make sure it is empty. This will reduce the weight of the vehicle and save you money on your shipment.

Negotiate with your shipping company. Some shipping companies offer discounts to customers who ship multiple vehicles at once or who book their shipments well in advance. Take advantage of these discounts to save money on your shipment.
Shipping your used SUV or truck can be a costly affair. However, there are several ways you can save money on logistics. They include choosing open auto transport, timing a shipment right, preparing a vehicle for shipment, and negotiating with a logistics company.
What You Get When Shipping a Work Truck With EasyHaul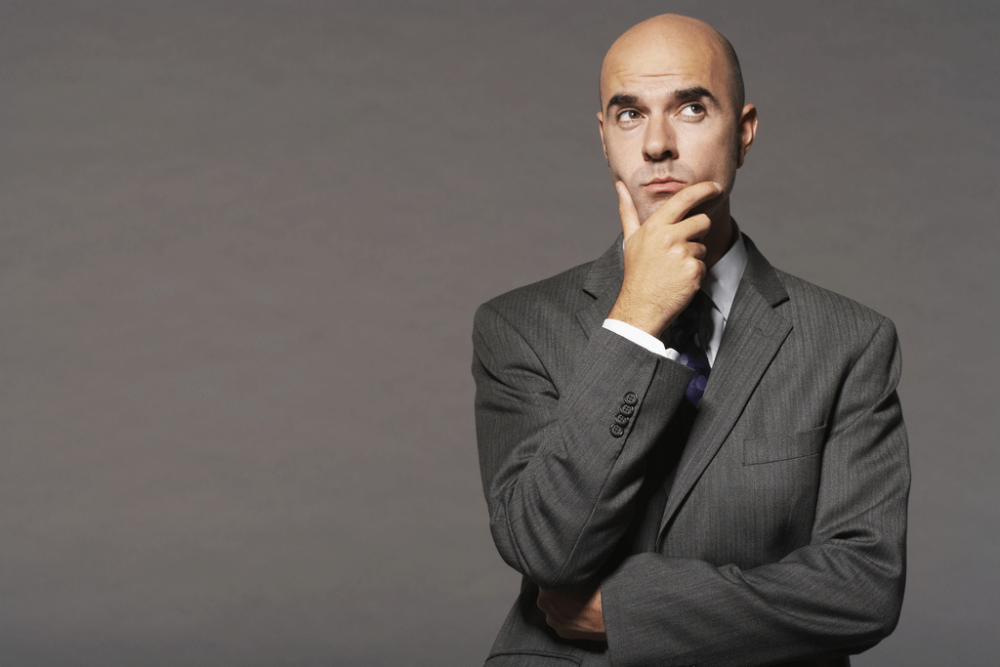 If you are in the market for shipping a work truck, you may be wondering about the benefits of using a company like EasyHaul. With specialized knowledge and experience in shipping vehicles, we offer a variety of services and benefits to ensure a smooth and hassle-free shipping process. They are as follows:
Shipping Your Vehicle in the Most Suitable Way
Our delivery options are flexible and can be tailored to your specific requirements. Depending on your preferences, we provide various ways of transporting. We strive to accommodate your needs and make sure that your shipment is delivered to the location that works best for you.
Transparent Price
We offer an all-inclusive international shipping price that covers all expenses related to transporting your vehicle. Our comprehensive service includes pick-up from auctions, dealerships, or residences; delivery to a warehouse or port; loading into or onto a container or vessel; and US customs clearance. We also offer free storage for up to 30 days at our warehouse, with a storage fee applied after 30 days based on the port of loading.
In addition to our shipping services, we provide insurance coverage options for added peace of mind. You can purchase total loss insurance for 1.5% of your vehicle's value or damage coverage insurance for 5% of the vehicle's value. Our insurance policies can be purchased at an additional cost prior to loading to ensure that your vehicle is fully covered throughout its journey.
Also read: Basic Components of Logistics Cost
Convenient Tracking
With a personal account, customers can track their orders at any time and stay updated on their shipment's status through email, SMS, or phone call notifications. The account page also allows customers to personalize their notification preferences in the "Text Notifications" section. Our commitment to client orientation ensures that customers are satisfied with the quality of our services.
Easy Shipment Receive
We at EasyHaul offer both domestic shipping throughout the United States and international freight to major maritime ports in destination countries. If a customer's vehicle is not operable, they are responsible for organizing loading equipment at both the pickup and destination sites.
Notifications will be sent to customers to keep them informed throughout the shipping process, and all necessary documents will be sent via FedEx. In cases where a customer is unable to receive their shipment, they have the option to assign an agent, but any extra fees incurred will be their responsibility. For any specific requests or questions, it is recommended to contact our dedicated team of specialists.
Also read: Receiving Your Shipment with EasyHaul
Get Comprehensive Shipping Services With EasyHaul
With EasyHaul, you can trust that your vehicle is in the hands of experienced professionals who will handle every aspect of the shipping process with care and efficiency. Our commitment to exceptional customer service and transparent pricing sets us apart as the go-to choice for international vehicle shipping needs.
To join us, register on our website, upload a copy of your government-issued ID or passport, and provide us with your telephone number. After that, you can look over the beginner's guide and place your freight order. If you still have any questions, you can contact us online or call us at: +1 (360) 776-3596 (6:00 AM – 4:00 PM PST, Monday to Friday). Our specialists are always happy to help and assist you!