Transporting your motorcycle within the US is a less hassle when you seek the assistance of an experienced motorcycle shipping company. Though the professionals will take care of all the loading, transportation and unloading of the motorcycle, it is always beneficial to know the rules and regulations imposed by the DOT. When you have a fair idea of all the steps involved in shipping, it helps in cross-checking if the shipping services provider is adhering to the guidelines and ensuring a smooth motorcycle transportation experience. This blog post gives a quick glance at the DOT requirements for motorcycle shipping.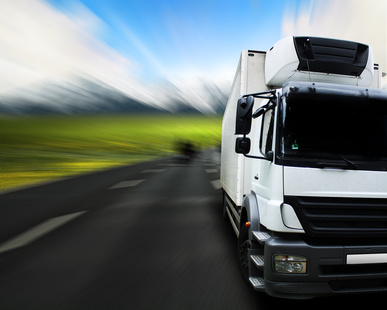 Federal Regulations
It is necessary for a motorcycle shipping company to adhere to the federal regulations when transporting the vehicle across state lines. The regulations laid by the Interstate Commerce Commission needs to be followed during transportation.
USDOT Number and Insurance
The company shipping the motorcycle must have a valid and active United States Department of Transportation number and cargo insurance that is in compliance with the Federal Motor Carrier Safety Administration. It is the responsibility of the shipping company to ensure that the truck or trailer carrying the motorcycle must be in compliance with federal ICC rules and regulations.
Weight Restrictions
The federal and state governments impose weight restrictions on vehicle shipments, and the shipping company must adhere to these rules. It is a must for every shipping truck or trailer to stop for weight inspection at the designated stations to check if it is complying with federal and state weight restriction.
Safety Inspection
The federal and government agencies perform random safety inspections. If a vehicle is found to be not secured adequately, the shipping company might have to pay a hefty penalty after the safety inspection.
Log of Hours
It is necessary for the drivers to maintain a log of hours on a daily basis, as there's a limit on the number of hours or days for which the person can drive the trailer/truck. In addition to this, drivers have to undergo routine physical checks to ensure that they are fit enough to drive vehicles safely.
Wrapping Up
Motorcycle shipping is not a complex procedure, provided you hire the right shipping company. If you are looking for an experienced and reputable auto transportation company that adheres to DOT regulations, get in touch with EasyHaul. We are your one-stop-solution for shipping cars, motorcycles, boats and other types of vehicles. EasyHaul works with bonded and insured drivers, and can also assist you with completing all the paperwork for international shipping. Fill out the contact form on the website to ask for a price quote, or call +1 (360) 597-9320.