In case you are considering shifting base outside the state or to some other country, have you chalked out a plan for moving your car with you? If no then 'fret not' because there are several trustworthy and affordable door-to-door auto shipping companies out there to help you move your car to your new location. However, to ensure that you are partnering with the right door-to-door shipping services company, you have got to do a few things. To help make your journey along this road a tad bit smoother, here are the things you must do.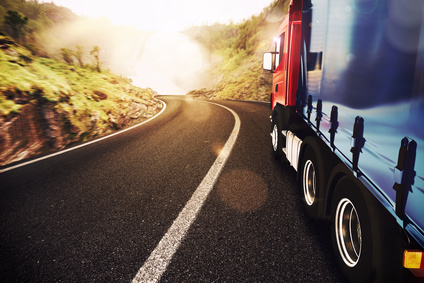 1. Have a pre-decided budget
There are a plethora of options available for you to choose from. It, therefore, makes sense to have a price range in mind which will narrow down your options and make the entire process less cumbersome.
2. Spend time and effort on the research
Know your options well before you take the plunge. Research about the companies and find out how reliable they are, and if they have all their paperwork in place. You must also find out the different ways of shipping your vehicle and which one's better for your car. For example, though open-trailers are less expensive, they are considered a riskier alternative to closed-trailers.
3. Get quotes from different vendors
Always pick a vendor who has a valid license and is insured to handle the transportation of your vehicle. When you are deciding which auto-shipping company to go with, get quotes online from the most reliable companies. You could also dial a few referred companies to get their quotes and compare all of them before making the final call.
4. Check the insurance papers
Any transport company should be able to present a valid insurance certificate if asked. You should understand all the clauses of their policy: if they ensure the entire car, or a few parts, or whether you would be required to pay an amount in case of any damage. Some companies also include a waiver in their agreement that will clear them of any responsibility towards damage to the car. You should go through the papers carefully and make sure all your agreements and considerations are in writing.
5. Carefully fill the Bill of Lading
Once the vehicle has been shipped, the owner is required to fill out a report detailing the condition of the car which is known as the bill of lading. Check your vehicle thoroughly for any signs of damage. You should check the engine for signs of any mechanical damage and make sure to check everything with a flashlight in case your car is delivered at night.
Looking for a Reputable Auto Shipping Services Company?
If you are looking for a well-established, reputable auto shipping company in the US, your search ends here. At EasyHaul we have a well-managed fleet of vehicles to transport your car safely and in an environment-friendly way. We have both open and enclosed carriers to provide you a professional service at an affordable price. To learn more about our pricing, feel free to ask for a no-obligation quotation. You may also speak with one of our team members at +1 (360) 597-9320 for shipping, delivery, insurance and other assistance.