The demand for quick and affordable overseas transportation consistently contributes to the development of newer, more efficient cargo vessel types. Many different kinds of ships are utilized to transport cargo from crude oil to wheeled means of transport. When it comes to transporting vehicles, you've got two options: RORO or container shipping. Understanding which is right for you is integral to a stress-free shipping experience. In this blog, we're covering cargo vessel types specifically designated for auto transport.
EasyHaul is the auto shipping company you can trust
EasyHaul offers both domestic and international shipping services. Shipping a vehicle overseas is straightforward with us: we can help with the heavy lifting, like booking containers and clearing Customs on the US side.  Getting started is easy: enter your vehicle's VIN, location, and choose the destination from the list of countries on our homepage. As soon as you get a quote, you can place your shipping order. We've got you covered even if you're shipping something special, so you can request a custom quote. Make sure to double-check the information you've provided to avoid delays and hassle.
Different types of vessels utilized in auto transport
There are two main cargo vessel types that are used for carrying vehicles: container ships and RORO vessels.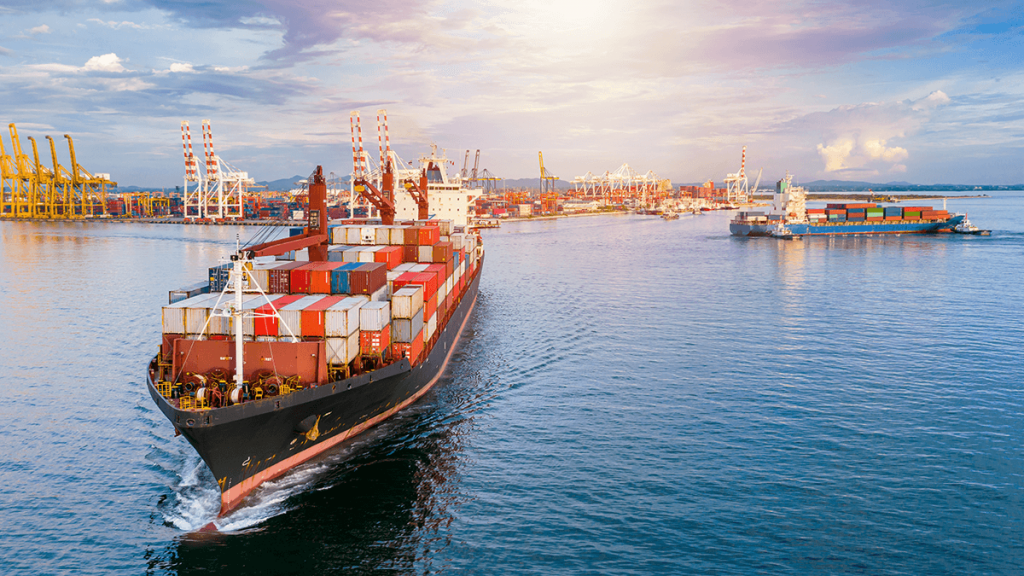 Each of these is further classified according to load capacity, size, and presence of special equipment (gearing). A geared ship has additional equipment like cranes to provide faster operation at port facilities. 
The main difference between vessels lies in the way cargo is loaded and then transported. RORO stands for roll-on/roll-off, so vehicles onboard a vessel using a ramp. Container ships are loaded differently, as cargo is placed into containers, which are then lifted onto the deck.
Container ship classes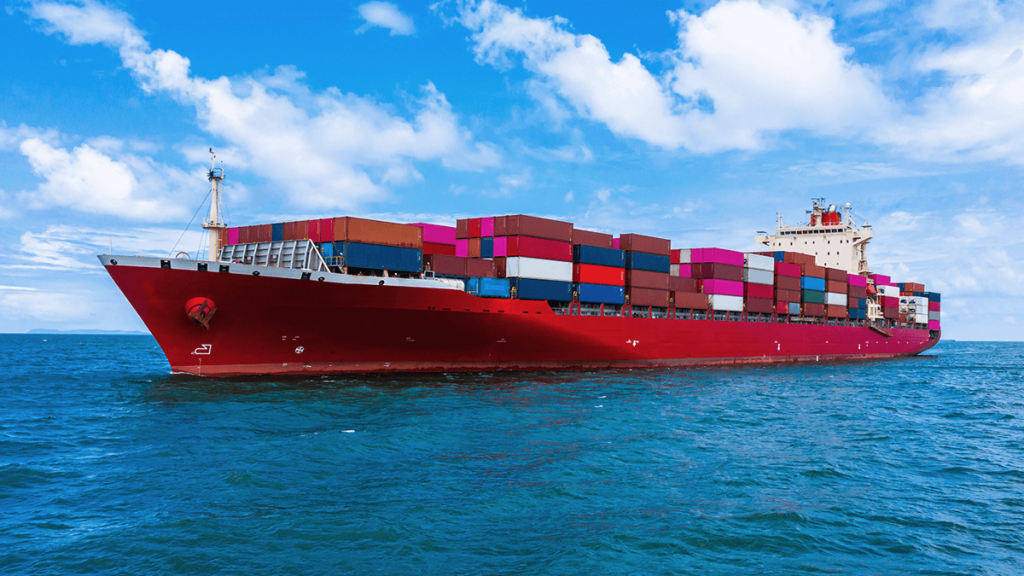 Container shipping emerged in the middle of the 1950s, now the transportation industry uses container vessels that can carry up to 18,000 TEUs (twenty-foot equivalent unit). Container ships are classified according to their size and subdivided into 6 groups:
As their names suggest, ships fall into these groups according to the maximum breadth (width) that a canal can accommodate. For instance, Post-Suezmax vessels can pass through the Suez canal if they aren't wider than 197 feet (60 meters). For Panamax vessels, the limit is nearly 164 feet (50 meters). However, for Post-Malaccamax vessels, there are no limitations regarding breadth. The maximum permissible draught for a cargo ship to pass the Malacca Strait is approximately 69 feet (21 meters).
RORO vessel types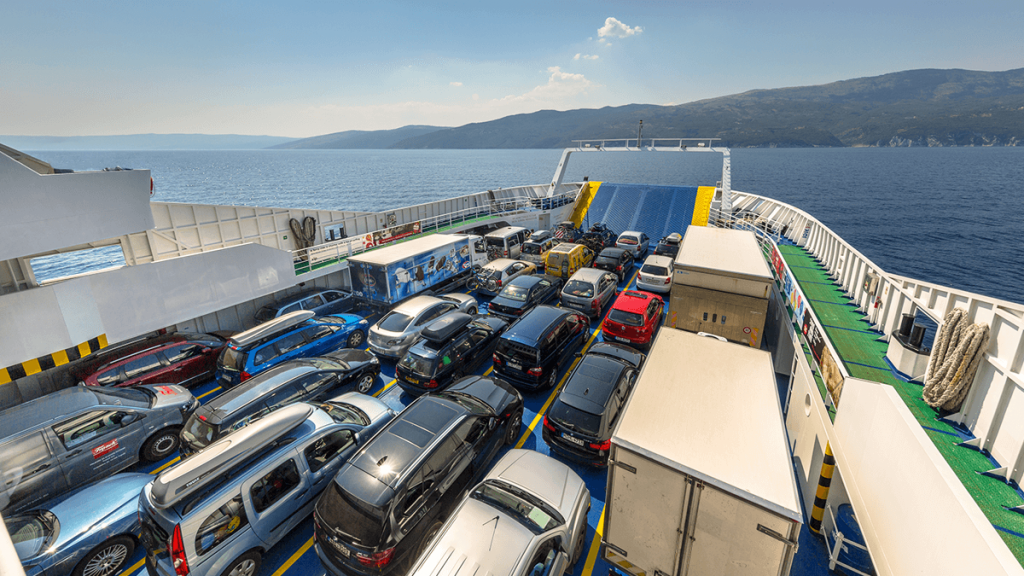 RORO is used to ship vehicles that run under their own power. These ships, as well container vessels, fall into several categories:
PCCs

(Pure Car Carrier) and PCTCs (Pure Car & Truck Carrier),

ConRo, a combination of a container vessel with a RORO ship,

and RoPax vessels that carry both passengers and wheeled cargo.
EasyHaul can help you with RORO-shipping, but you'll have to arrange that beforehand. Feel free to contact us to request a RORO quote.
Bottom Line
Both RORO and container shipping are safe and cost-efficient transportation methods for exporting a vehicle from the US with EasyHaul. Register and upload a copy of your government-issued ID or passport along with your phone number to place your order. Enter the consignee's information if you're an international customer. Uploading a copy of the original Bill of Sale is mandatory for all clients who purchased their vehicles through auto auctions like AutoBidMaster and Salvagebid. If you have any questions, give us a call at + 1 (360) 776-3596 (6:00 AM – 4:00 PM PST, Monday through Friday) or via our online form.