Can you imagine a vehicle that's associated with the USA more than the pickup truck? Neither can we. The car market in Northern America is full of these sturdy and dependable workhorses. They come in different sizes, shapes, and capacities. Although these vehicles can haul something huge, sometimes they also need to be carried or transported. Don't worry though, it's not tricky. This time, we're focusing on the specifics of shipping a pickup truck, and we're tallying the viable options for domestic transportation as well as international freight.
What To Know Before Shipping a Pickup Truck?
There are several factors to take into account before you're ready to order shipping. First off, dimensions. Yes, the exact size of your pickup truck really matters. Auto transport providers like EasyHaul require measurements to find a trailer/truck to transport your vehicle.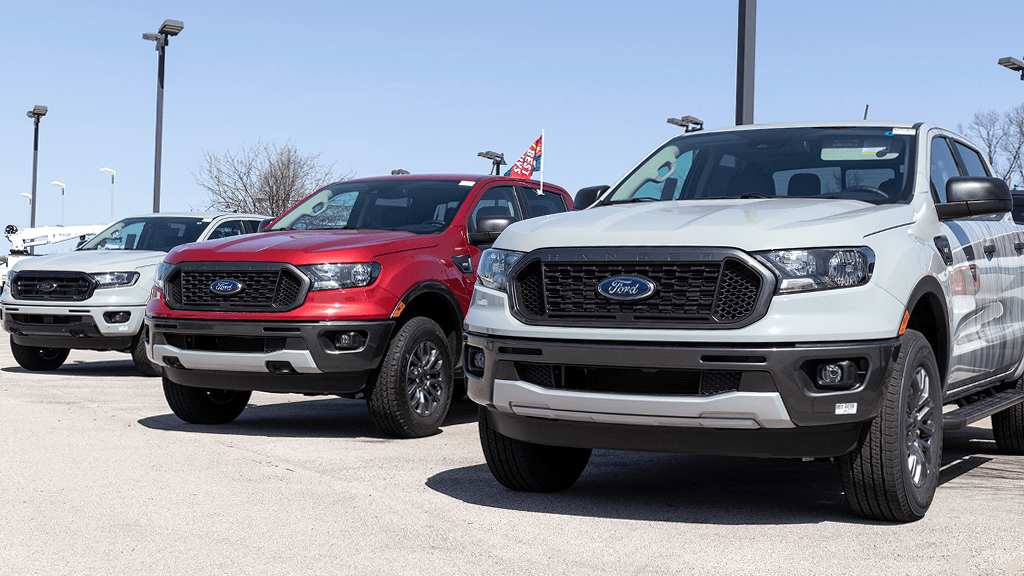 For instance, if you're shipping a Ford Ranger, the whole process won't differ much from transporting a regular passenger car. However, there will be many differences if you're eager to order shipping for the Ford F-350 Super Duty.
The same can be said about weight. The heavier the truck you want to be transported, the more it will cost for shipping. Make sure you're fully aware of the exact dimensions and weight of your pickup. Let us know about it in advance so that we can tailor a custom quote for your shipping needs.
How Does Distance Affect Your Quote For Shipping a Pickup Truck?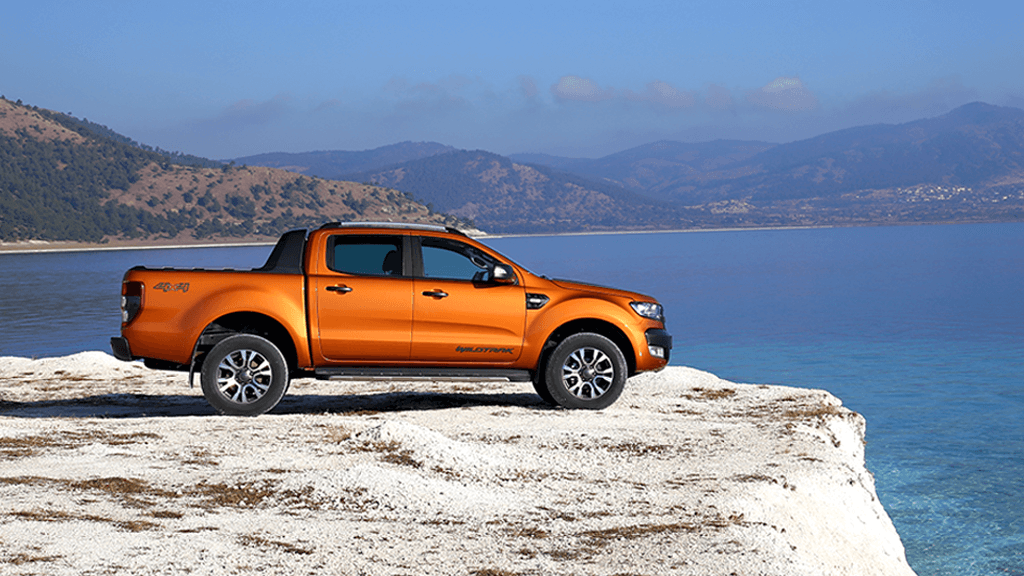 It doesn't matter where a new life for you and your pickup truck awaits, we can help you get there promptly and safely. What we need is the destination and the place from where you're shipping the vehicle to. This is one of the most important considerations to know before ordering auto transportation. Read this article for more information on how distance and route affect the cost of shipping.
Shipping a Pickup Truck: Transport Methods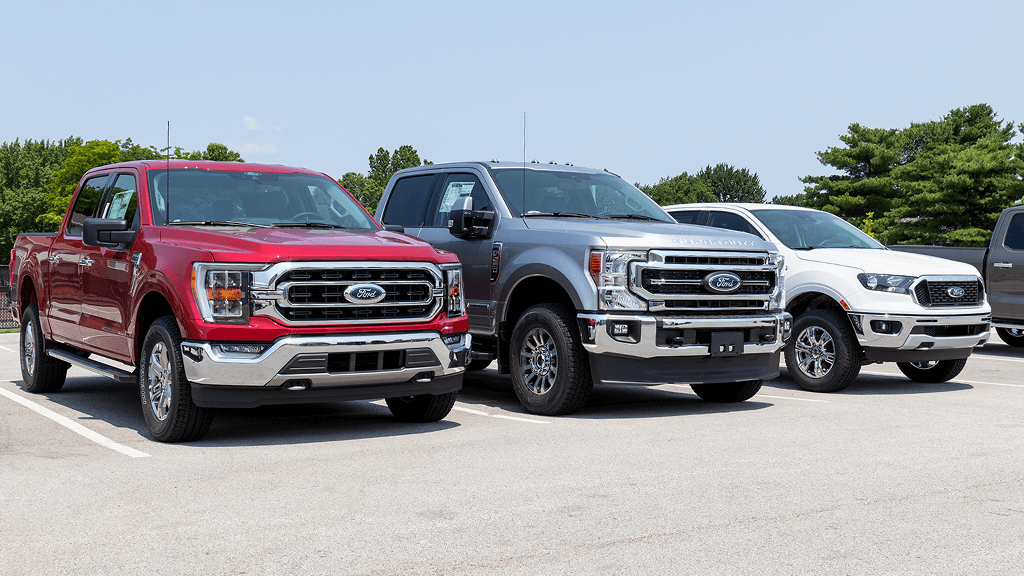 There are several options when you're ordering shipping for a pickup truck. Keep in mind that if you're moving a regular unmodified pickup like a Ford F-150, it can easily fit on a standard open car carrier. In contrast, shipping a lifted truck or something like a RAM 3500, will require extra effort. Depending on the weight and dimensions, a reliable auto transport company like us will help you choose the most suitable trailer.
It can be:
a double-deck multi-car hauler (the most common type of trailer used for shipping pickup trucks),

a flatbed truck,

a ramp style trailer,

a single-drop or a double-drop trailer,

and a hotshot trailer.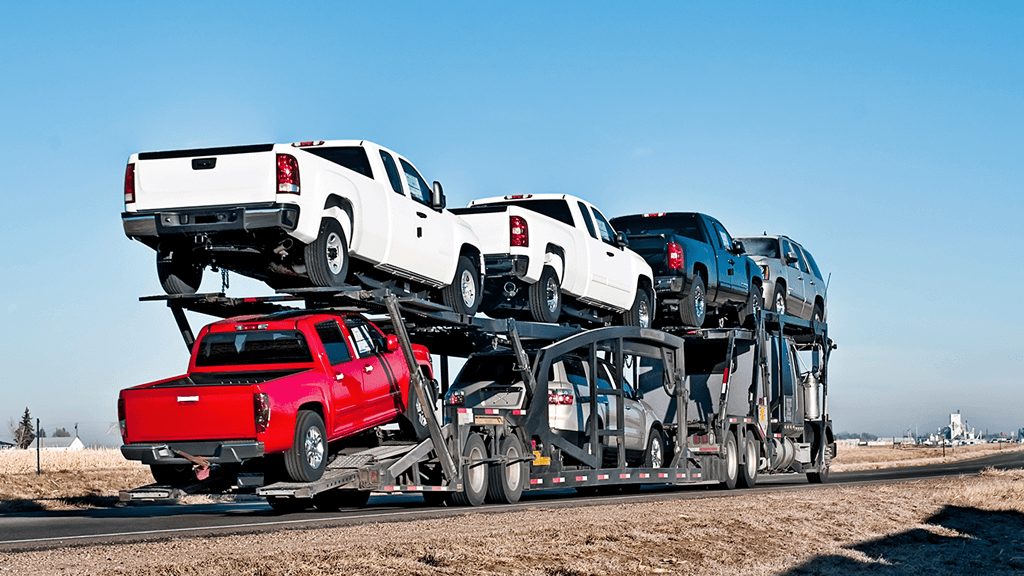 Some of these are much less popular than the standard open auto carriers. It means that finding the required trailer can be a little more expensive and may take slightly more time.
International customers also may order shipping for their trucks via two standard methods. They are container and RORO shipping. Their benefits and key differences have already been explained. Please search our earlier posts for more information.
Shipping Warnings and Regulations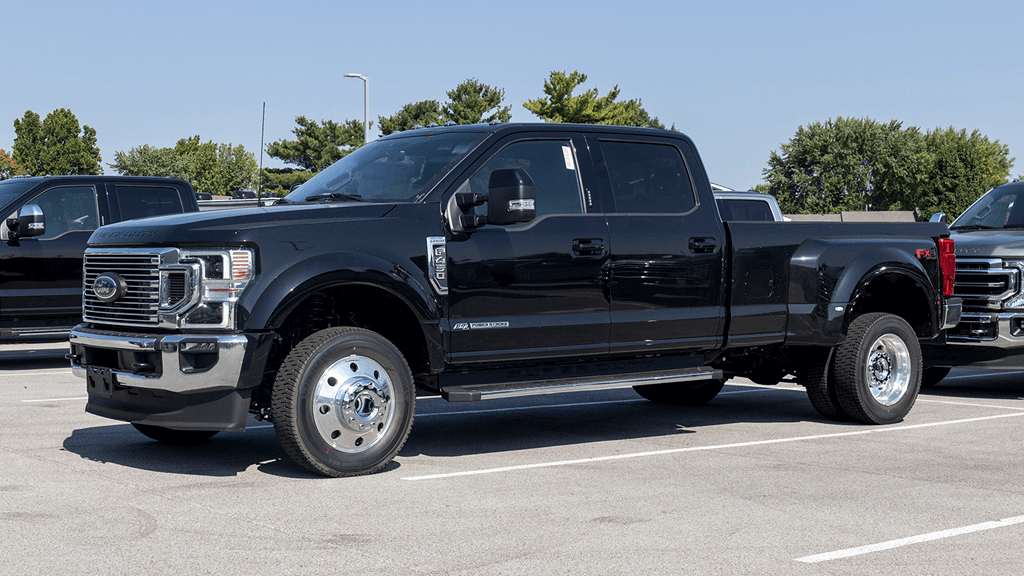 Not all foreign port facilities have RORO terminals, and containerized shipping can be the only option depending on the destination country. On top of that, trucks taller than 6'4" may not fit in a container.
Don't forget that vehicles should run under their own power to be eligible for RORO shipping. All personal items should be taken out, except for the jack and a spare tire.
How Much Does Shipping A Pickup Truck Cost?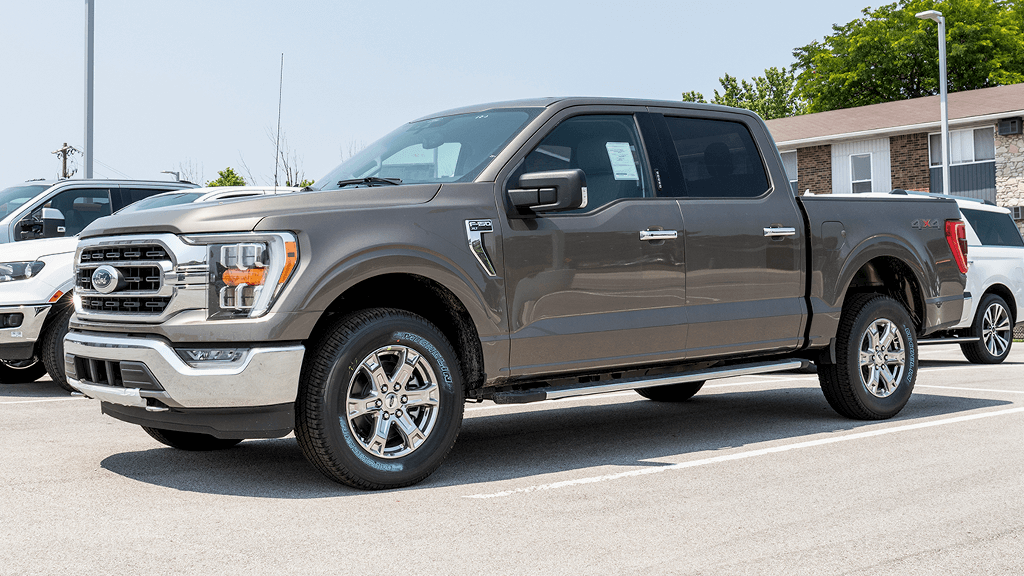 It depends on the aforementioned factors. To illustrate our point, take a look below at estimated delivery times and prices:
Shipping a 2017 Ford F-150:
from New York to Houston – $1,850 (on average it can take up to 5 days),

from New York to Boston – $825 (3-4 days),

from New York to Los Angeles – $2,000 (at least 10 days).
Now compare it with prices for shipping a standard F-350 (delivery times remain the same):
from New York to Houston – $2,050,

from New York to Boston – $950,

and from New York to Los Angeles – $2,350.
We suggest contacting us to express any and all concerns you may have. At EasyHaul, we take care of the important stuff. EasyHaul strives to attain one crucial goal: make shipping a pickup truck (and any other vehicle) easy for you.
Bottom Line

Shipping a pickup truck may sound like a daunting experience full of hidden troubles. In reality, it's far from that. A team of experienced and dedicated professionals at EasyHaul are at your service. We'll be glad to help you place your order and get your truck regardless of where you want it to be shipped. Register to order shipping, upload a copy of your government-issued ID, enter your phone number, and you're ready to go. Call us at +1 (360) 776-3596 (6:00 AM – 4:00 PM Pacific Standard Time, Monday through Friday) with any questions.