EasyHaul continues to walk you through the complex industry language. We suppose you've already heard about 3PL logistics and LTL freight. Even though we don't see these notions frequently, we aim to inform you about them. Indeed, many other terms are related to the above mentioned ones. Different freight classes are among things you may not have known, so in this blog, we're clarifying everything about these universal codes.
What Is A Freight Class?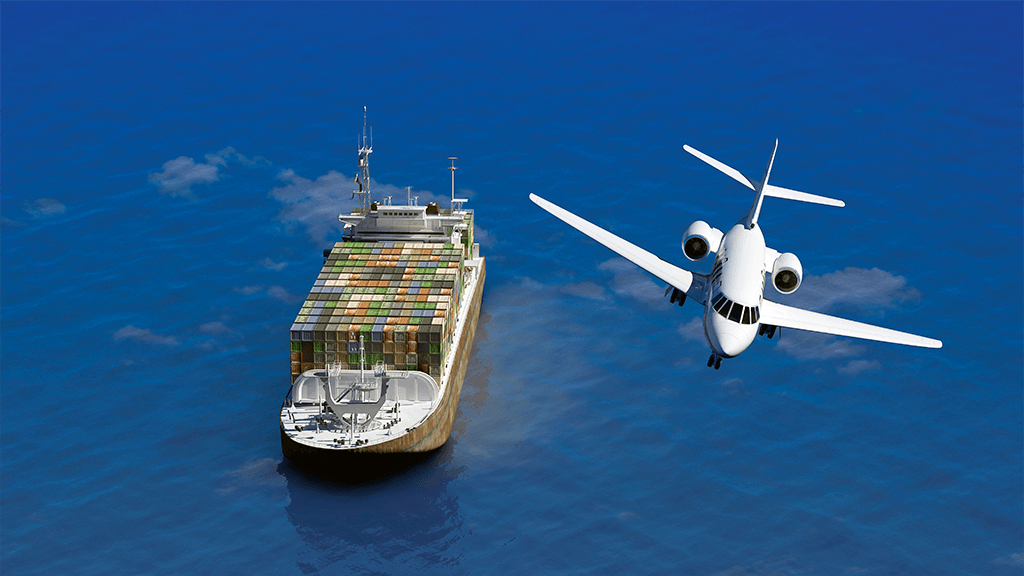 Logistics experts understand different freight classes as a unified standard for intrastate and interstate commerce. The non-profit organization National Motor Freight Traffic Association, Inc. created the National Motor Freight Classification (NMFC®). This classification provides shippers, brokers, and fleet operators with clear and understandable rules regarding the transportation of commodities based on their weight, how they are handled, liability, stow-ability, and density.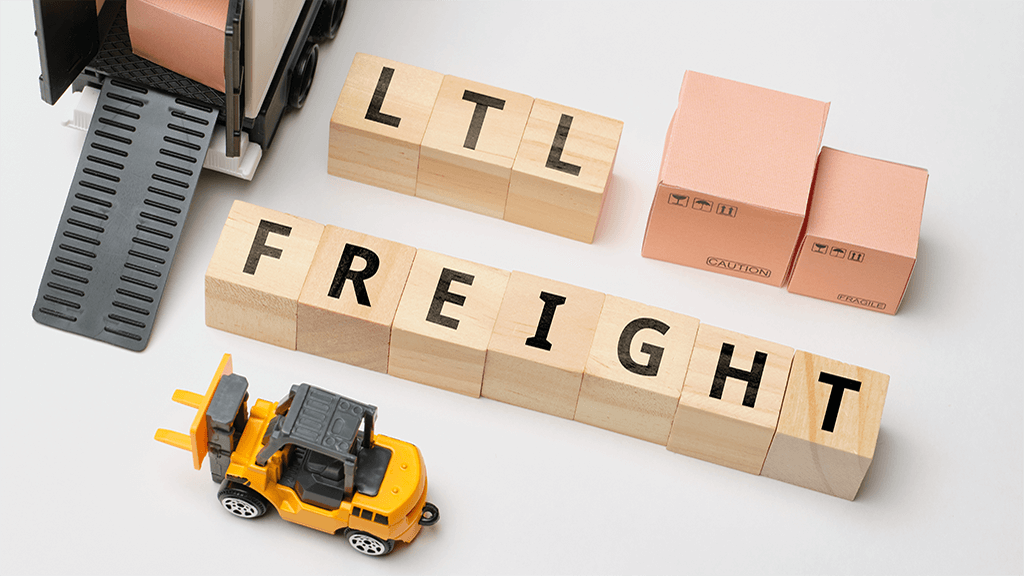 It also allows consumers to get fair prices for shipping, depending on the goods they need to have delivered. Eighteen different freight classes list commodities according to their density. Several items don't qualify for any of the existing standards. With these, transport companies can calculate the category based on the ratio of volume divided by the overall weight. However, shipping providers only deal with these freight classes when customers choose the LTL method.
Which Factors Account For Different Freight Classes?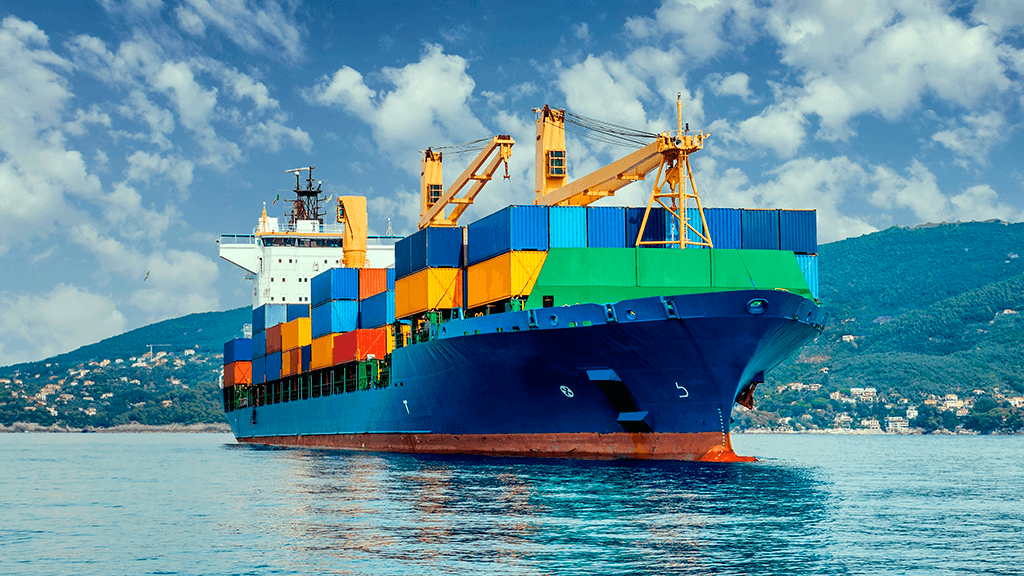 Four main factors may account for a freight class change. They are as follows:
commodity type and its density,

liability,

and the ability to put your goods with others on a truck.
Now, we'll break everything down in detail. Commodity types roughly encompass all goods a customer may want to ship, from automobile parts to standard parcels. Density is a measurement of a particular cargo to its weight. According to these ratios, the NMFC has established 18 freight classes ranging from Class 50 to Class 500. As a rule of thumb, the higher the density, the lower the freight costs. That happens because less dense items are considered more challenging to ship since their weight per cubic foot is smaller, but they occupy more space on or inside the truck.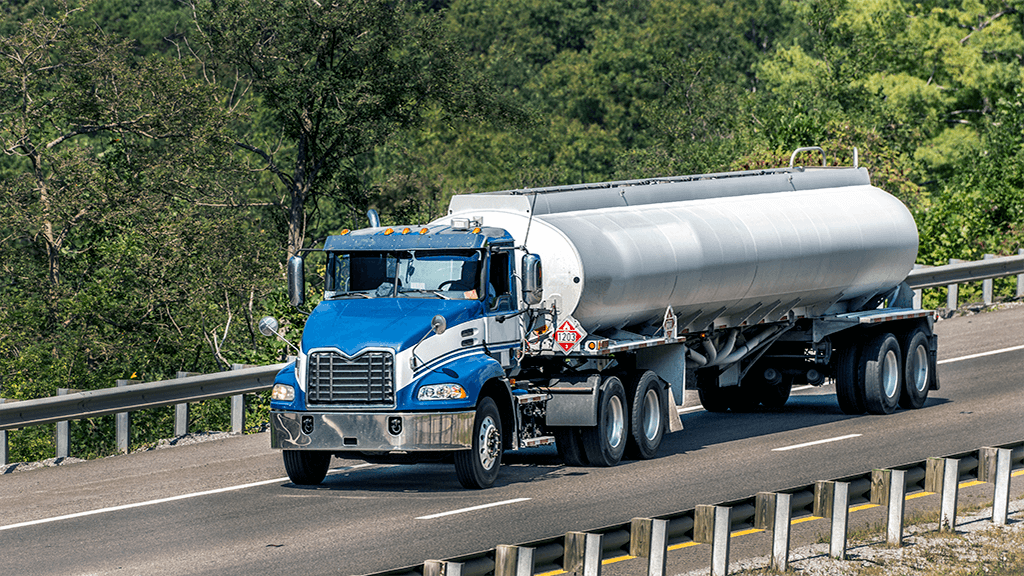 Handling requires following general rules for picking up and delivering cargo. Several items need more meticulous attention and special instructions. Heavy, fragile, or hazardous goods can be classified into more expensive freight classes because of their nature. Hopefully, that doesn't touch upon vehicles.
Liability defines the perishability of goods and assesses potential damage to the commodities or adjacent cargoes. For instance, anything more likely to be stolen will be evaluated at a higher price and assigned a more expensive freight class.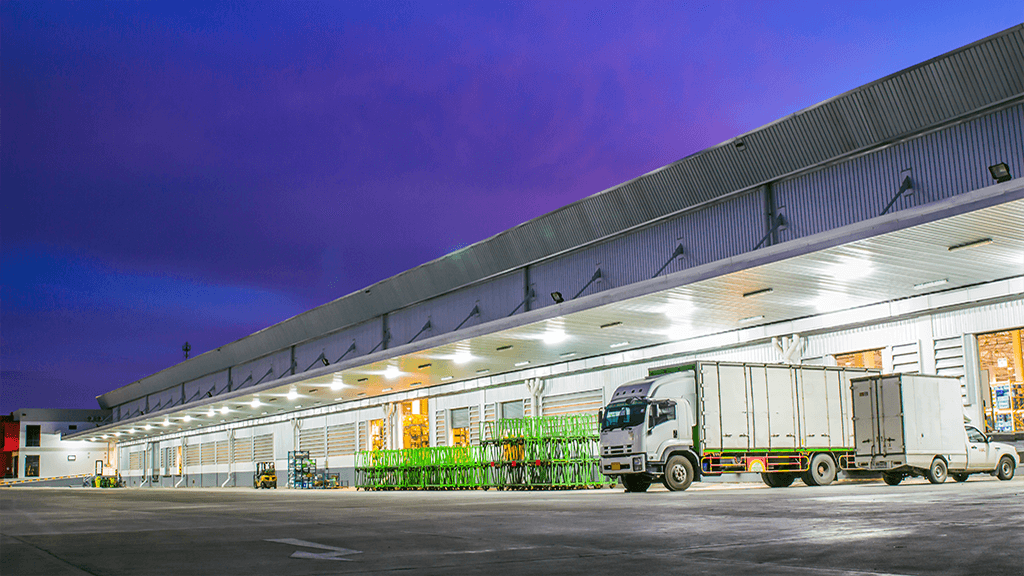 Stow-ability is about placing your cargo or commodities into a truck. We have unfortunate news for you if it has any non-standard dimensions or can't be set with other goods. More often than not, such an item will be costlier to ship.
Remember that when you opt for shipping items with different freight classes simultaneously, the shipping may default to the highest type of shipped goods. Sometimes value may also have a significant role. Don't hesitate to contact us for more information on the matter.
The List Of Different Freight Classes
Here is the chart that reflects the most common shipments falling into different freight classes.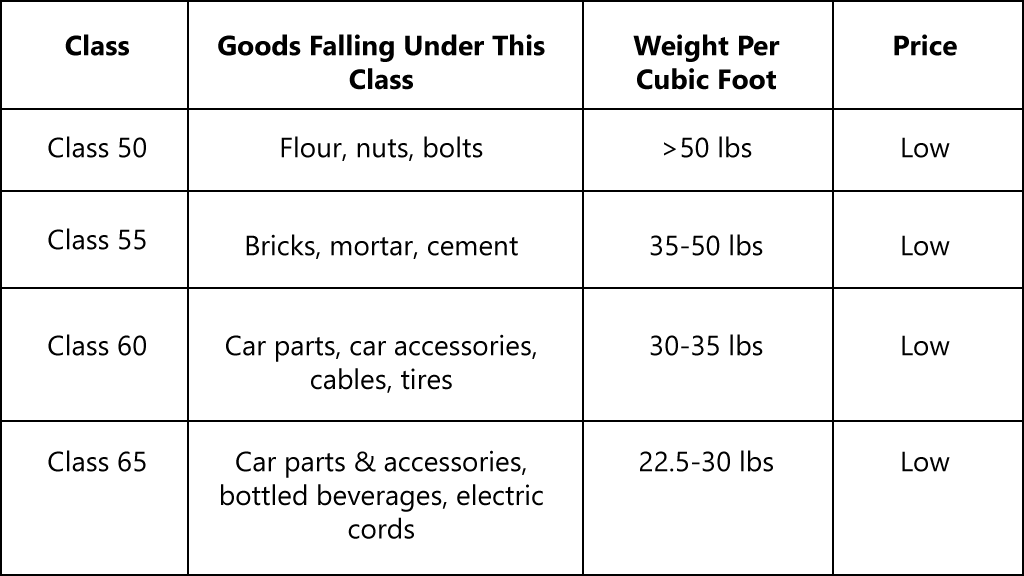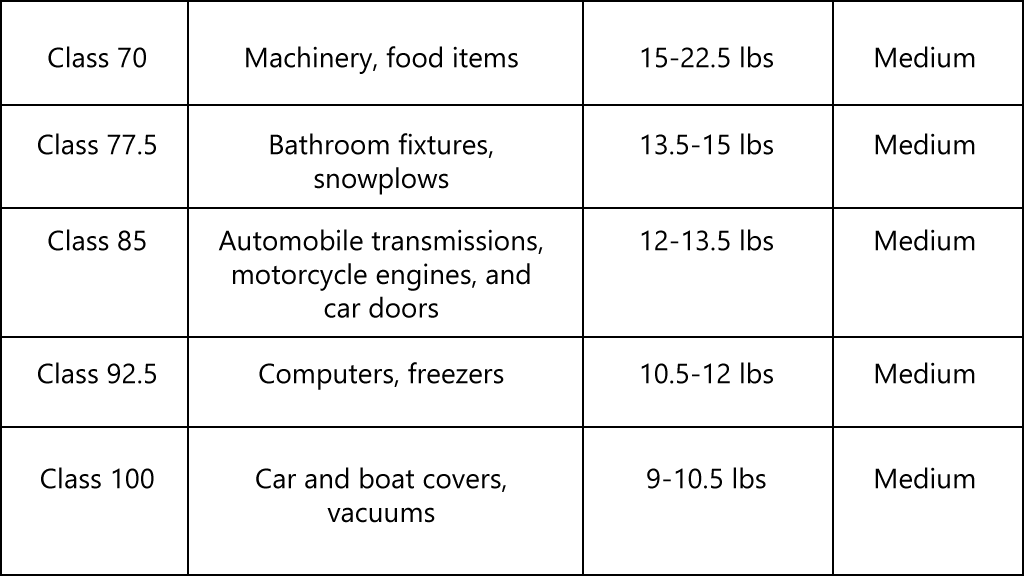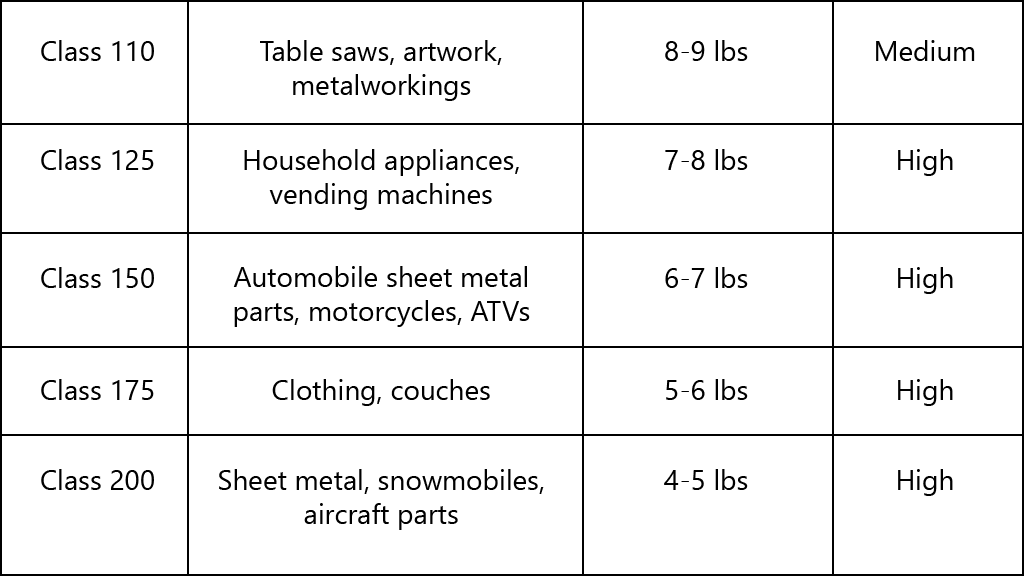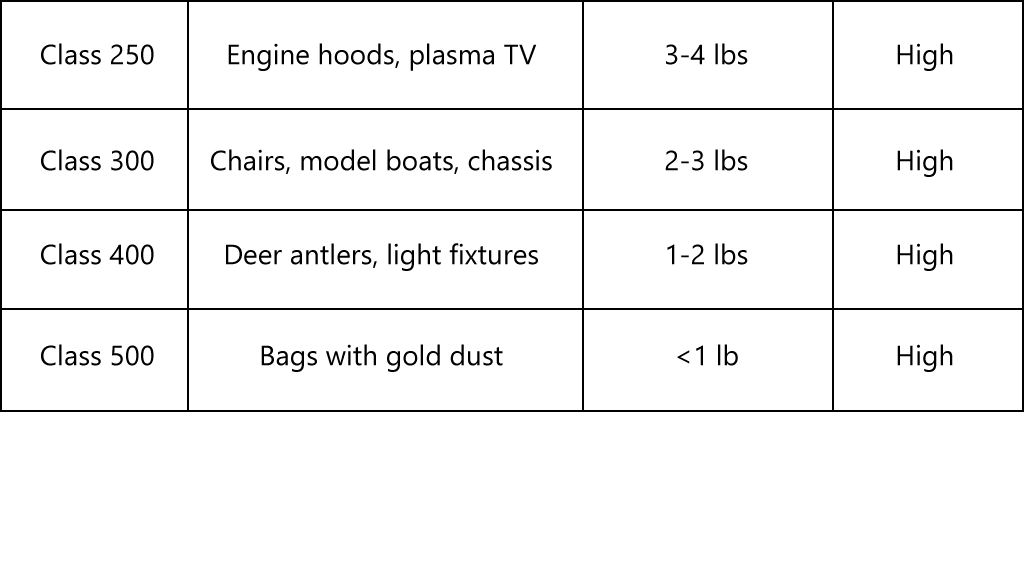 Final Thoughts
EasyHaul aims to make vehicle shipping as easy as possible for you. Understanding different freight classes will broaden your knowledge of industry-specific terms and notions. We're always ready to be of service to you if you want to make your vehicle shipping experience convenient and hassle-free. Follow our tips on how to register to place your order. Sign up, upload a copy of your passport or ID, and enter your phone number to finalize it. Let us know your specific wishes, and we'll cater our services to all of them. Reach us at +1 (360) 776-3596 (6:00 AM – 4:00 PM Pacific Standard Time, Monday through Friday), and we'll answer your questions.