Ordering car delivery to a new destination requires dealing with new terms and documents, which you might not be familiar with. Specific vocabulary that industry professionals use can be confusing, especially if you're shipping a car for the first time. EasyHaul wants to make your first (and following) shipping experience hassle-free, so we've compiled a comprehensive guide on the most common shipping terms you might come across in auto transportation.
Transport providers, organizations, and shipping abbreviations
First and foremost, you'll have to be aware of the organizations that determine how the auto transport industry operates: the Department of Transportation (DOT)  and the Federal Motor Carrier Safety Administration (FMCSA). Both are government bodies that deal with the federal highway, air, and maritime transportation regulations. The FMCSA also contains a unique database with information about licensed automotive car transporters. Transport companies cannot operate at all without this license, and may be prosecuted if they operate without it.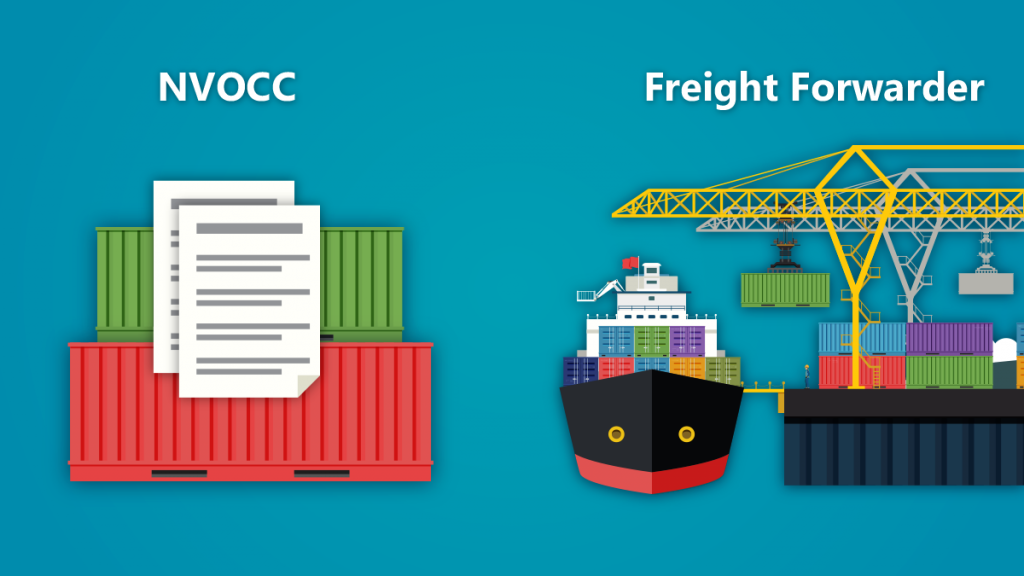 After familiarizing yourself with government regulations, you'll have to choose the vehicle transporter. They are subdivided into two categories:
A freight forwarder is a company or person responsible for collecting, consolidating, warehousing, and other shipping arrangements on the customer's behalf. Car forwarding companies usually operate vessels for maritime shipping. NVOCCs, on the other hand, don't operate ships, but they manage their containers.
Documentation terminology
Documentation is also an important part of shipping, both domestic and international. The key shipping documents are:
Bill of Lading

– a document used as written evidence of arrangements between the transport provider and the customer regarding the condition of delivered items or goods and their transportation.

Bill of Sale

– a document that proves the sale of goods (required when you're shipping straight from a car auction).

Sea WayBill – a contract for transportation services in international shipping, which is required to receive a car at the port of destination (POD).

Telex Release – the electronic release of cargo at the port.

 
Domestic shipping only requires a Bill of Lading. International customers don't have to worry either. EasyHaul deals with the paperwork required for US Customs clearance, but you're responsible for making sure that every document was filled out and sent correctly. Uploading a copy of the original Bill of Sale is necessary both for domestic and international customers who bought a car at an auto auction.
Shipping methods terminology
Freight methods include a wide variety of specific shipping terms and acronyms that you may not know. To make everything clear, freight is all commodities except mail shipped by rail, water, air, and road. So, common freight terms are:
RORO

: Roll-On, Roll-Off shipping for run & drive vehicles, which can be loaded onto a ship under their own power and do not have damages. 

LOLO: lift-off, lift-on transport, applicable for vehicles that are loaded onto a ship by a crane.

Container consolidation

: an international shipping term denoting shipping in a standard 40-ft container, where your vehicle shares the space with up to 3 other cars, depending on their size.

Exclusive (or private) container shipping

: another maritime shipping term for transporting a car in a single container. Normally, this option is more expensive than consolidation.
We ship inoperable vehicles as well, but you'll have to let us know about the operability of your car beforehand since we need to prepare equipment for pick up. Keep in mind that customers are responsible for arranging the unloading of an inoperable car at the destination.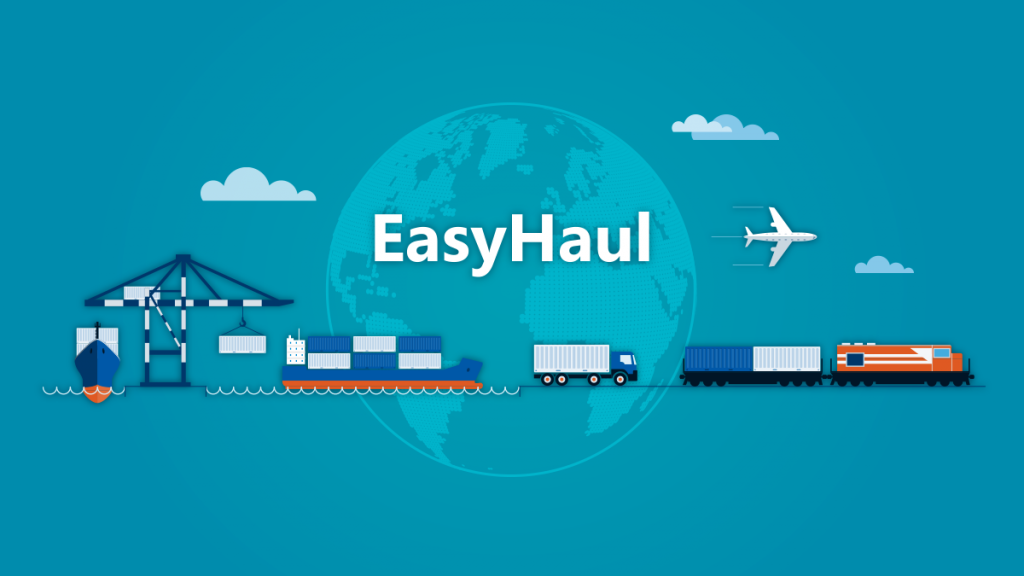 You can also choose other transportation methods: 
Delivery terms
Consignee – an individual or a company to whom the goods are being delivered or shipped.

Guaranteed shipping quote

– you can get a quote to see the shipping price and estimated delivery times by entering the VIN of your car and its location into our online calculator.

Destination – the place you are shipping a vehicle.

Offloading Equipment – if a vehicle is inoperable, assistance/ equipment may be required at the destination to safely offload the vehicle. 

Pick up location – the place where

EasyHaul

drivers pick up a car and load it onto a truck.

Shipper (also consignor) – a company that ships a vehicle to the consignee.

Transit times – the estimated amount of time between pick up and delivery. Note that transit times may be affected by

weather conditions

or

peak season surcharges

when the demand for shipping vessels exceeds supply.

Warehouse – where

your car is stored

while waiting in the queue for international freight.

Yard – a place from where a driver picks up your vehicle if you won it at an auto auction.
Common shipping terms regarding tracking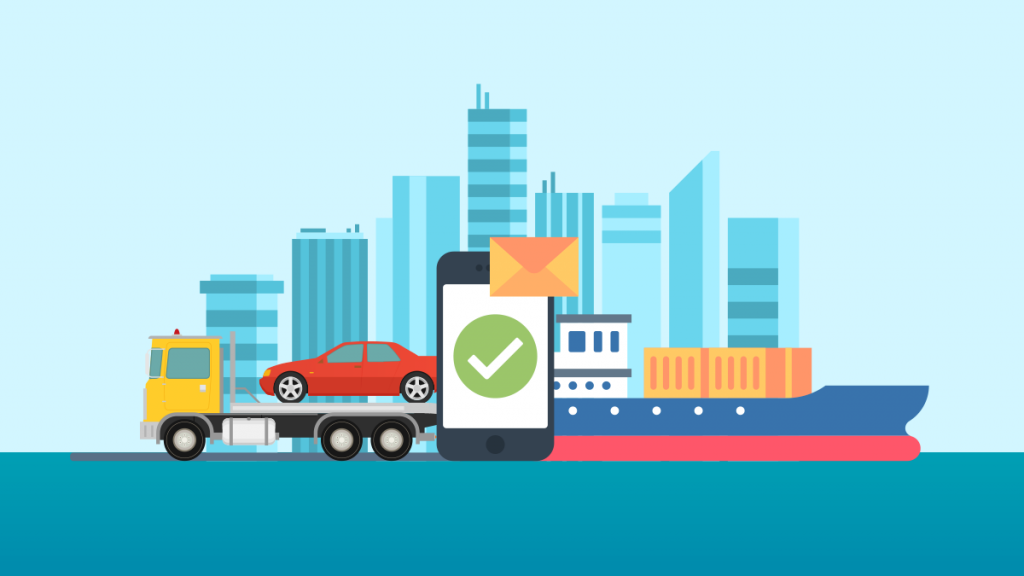 EasyHaul lets you track your shipment in real-time. To make it easier, we use GIS and GPS: Geographic Information System and Global Positioning by Satellite. Both enable you to see where your shipment is just by signing in to your personal account. You'll get updates in your shipping status via notifications sent to your phone.
Wrap Up
Vehicle transport doesn't have to be complicated, neither should be shipping terms. EasyHaul is your trusted shipping partner: we offer affordable rates, different transportation services, and discounts if you're shipping multiple cars from an auction yard. To place your shipping order right from the comfort of your home, register with us, upload a copy of your government-issued ID or passport, and enter your phone number. We are ready to answer all questions you may have through our online form or telephone: +1 (360) 776-3956 (6:00 AM – 4:00 PM Pacific Standard Time, Monday to Friday).