California is one of the largest US states by population, a home to almost 40 million people and American symbols such as Yosemite National Park and Hollywood. Shipping a car to California doesn't require anything special, but you have to know what to take into account before placing your shipping order like California's emissions standards. So, you'll have to find a reliable auto transport provider to get your vehicle there to avoid abnormal wear & tear of your car. In this blog, we're guiding you through every step in shipping your car to California.
What you have to know before ordering car forwarding to California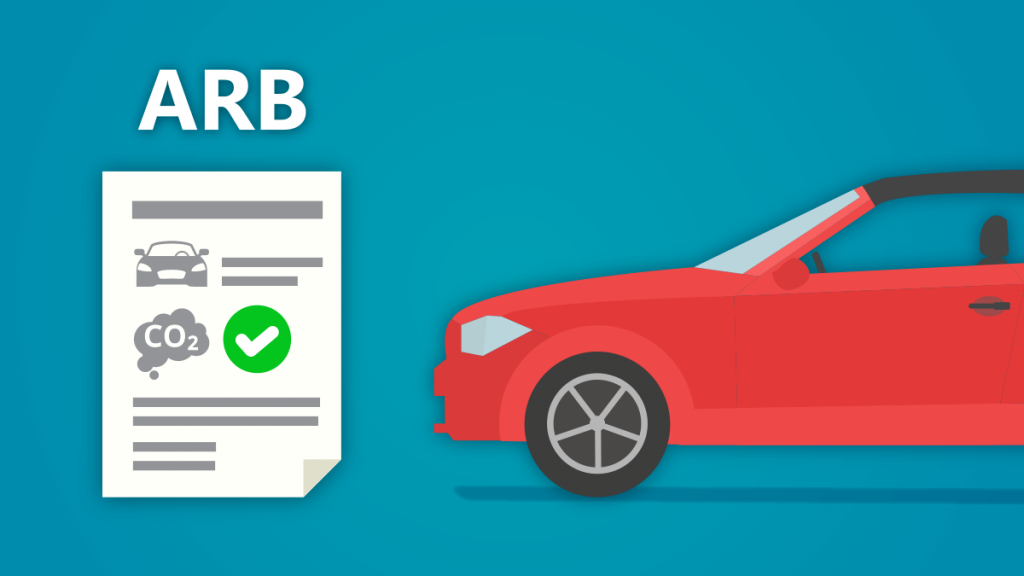 California is the only US state that is enabled to apply its own stipulations on emissions. The agency responsible for checking the level of harmful emissions is called the Air Resources Board (ARB), so they issue certificates of compliance to California air pollution regulations. Every car imported to California, no matter the state or country of origin, has to conform to all the local requirements. This is not applicable to cars manufactured before 1967, as importing classic vehicles doesn't include obtaining any kind of compliance certificates. Motorcycles and most vehicles made after 1967 have to remain in an unmodified condition after delivery to California in order to register them. Factors like inappropriate or missing paperwork or non-documented modifications can lead to additional fees or even prohibition on the vehicle registration. Check with a local California Department of Motor Vehicles (DMV) beforehand to be on the safe side.
Trust your car to dedicated professionals in auto moving
Your first task before ordering car shipping to California is to find a reliable, experienced, and trustworthy car carrier.  We provide a tracking system and strive to make vehicle shipping as easy as possible. We take care of everything, from pick up to delivering the car to the destination. You are responsible for uploading a copy of the Bill of Sale if you're shipping from an auto auction and signing the Bill of Lading when your car is delivered, and that's it. If your vehicle is inoperable, you'll have to arrange offloading equipment.
EasyHaul also provides international vehicle transport services from Los Angeles, the busiest area in the state, and the #1 port in the USA. If you're shipping internationally, make sure your car has valid documents for export. We can help you get new documents for $700.
The most popular shipping methods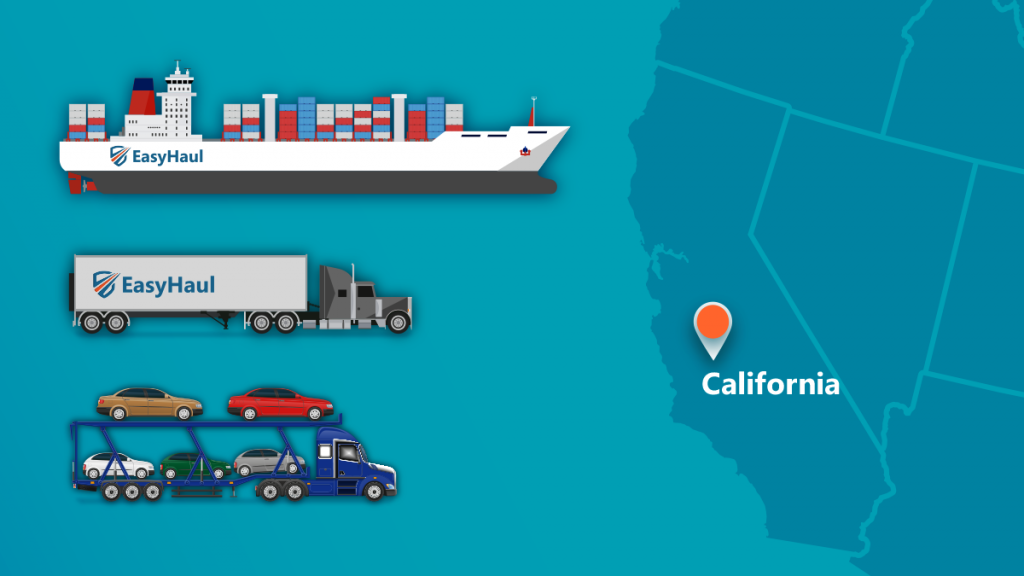 At EasyHaul, we've got you covered with major types of transportation services to California. If you're shipping your car to California, you can choose between the three variants. The first is an open car carrier, the most affordable option. Your vehicle is placed onto a large truck, carrying up to ten cars simultaneously, and travels safely to the destination city in California without protection from the elements. Enclosed car transport is more expensive, but it protects your vehicle from inclement weather and other unpleasant situations. International customers can opt for container consolidation, which is the most cost-efficient choice, or RORO.
The average costs of shipping a car to California
We factor in the distance, whether or not the car runs, and its dimensions to calculate the exact price of car transport to California. For instance, shipping a midsize-sedan like the Ford Fusion from Florida to California will take approximately 7-10 days and will cost approximately $1,240. If you need to ship a compact SUV like the Nissan Rogue from Miami to Los Angeles, the price will be about $1,250-1,350. On the other hand, shipping the same cars from Texas to California is going to be $950-1,000 accordingly, but the delivery will be done in 5-7 days. You can get a guaranteed shipping quote by entering the car's make and model, its VIN, location, and destination in our online calculator.
Bottom Line
If you're all set for your next move to California and want to take your vehicle with you, you're in good hands with EasyHaul. To place your shipping order, register, upload a copy of your passport or government-issued ID, and enter your phone number. Buyers also have to upload a copy of the Bill of Sale (if shipping from an online auto auction). International customers have to enter the consignee's information. We are available for your inquiries from 6:00 AM to 4:00 PM Pacific Standard Time at + 1 (360) 776-3536. You can also contact us online and we'll answer your questions from there.