If you have ever considered shipping your car, the big question that could have been raised in your head is when to do it. What season would be the most appropriate to deliver a vehicle? As a rule, summer is quite a jam-packed shipping period. It is due to a large volume of goods and a vacation session when people tend to begin extracurricular projects (such as moving, large purchases, etc.) and have more free time. That is why we decided to provide some summer shipping tips here that will make the process easier and more organized. Our suggestions are appropriate both for domestic delivery via trucks and ocean freight via maritime transport. The main points you will find are thorough planning, realizing your capabilities, and understanding possible risks. Our experts at EasyHaul are always willing to help with questions like that and are happy to give some useful recommendations. That is why your shipping experience with us will be positive.
Basic Points You Need to Consider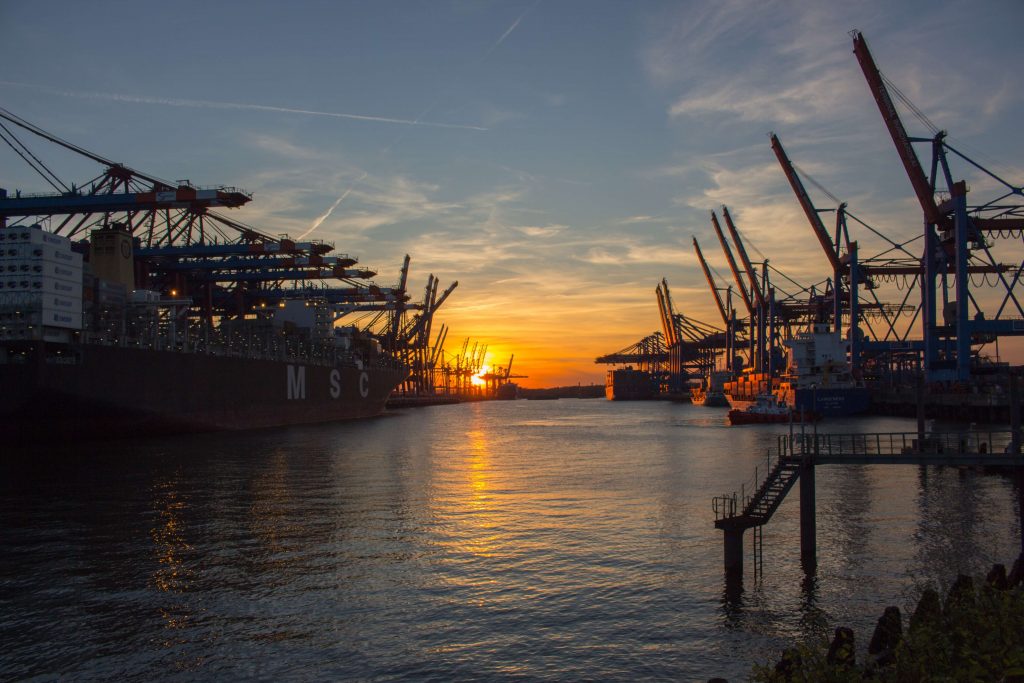 Bear in mind that in summer, delivery operations of agricultural products are at their peak. It causes ports to be overloaded. Moreover, import volumes and costs spike quickly. There are many reasons for this: the high value of strategic raw materials; a shortage of containers; delays at the ports; gas, oil, and lubricant prices rising. Changes in global supply chains caused by the above-mentioned factors become unpredictable. Additionally, manufacturers and distributors start preparing for the winter holiday period in the second part of the year. As a result, you may face delays when shipping your car via maritime transport because of the extreme port congestion.
Practical Summer Shipping Tips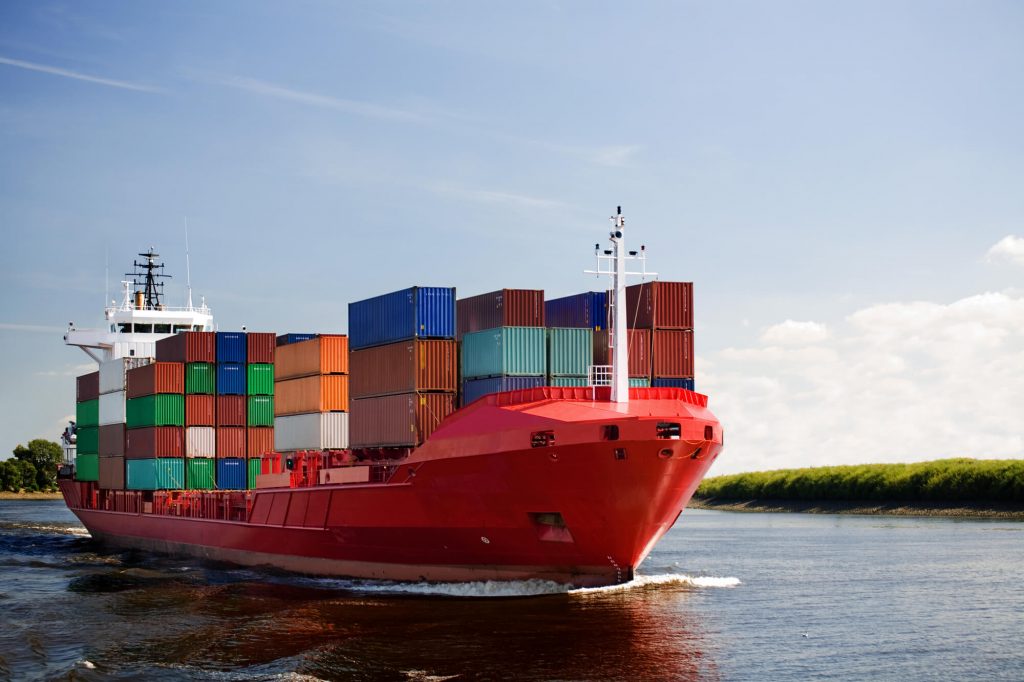 In the following paragraphs, you will find some useful points concerning car delivery that we obtained from practical experience.
Organizational Suggestions
Foremost, find out whether your transport company provides a pick-up and basic pre-shipping vehicle examination. If so, you have to get a special report as a result of the car inspection. It is an important document for any insurance company. Additionally, we would recommend taking as many photos of your vehicle as possible before shipping. It can be used to trace scratches and other damage if any have been sustained during transportation.
Check if a GPS-tracking service is included in the shipping package. It allows you to inspect the work of a delivery company. Moreover, it is possible to evaluate the approximate duration of shipping in this case. If you decide to transfer your car with EasyHaul, you can track your order 24/7 in your account.
Remove all your personal belongings and documents from the car. Remember that a transport company will not cover for lost items. Moreover, your personal belongings add to the weight of a car you want to ship, and it will cost you more.
Technical Suggestions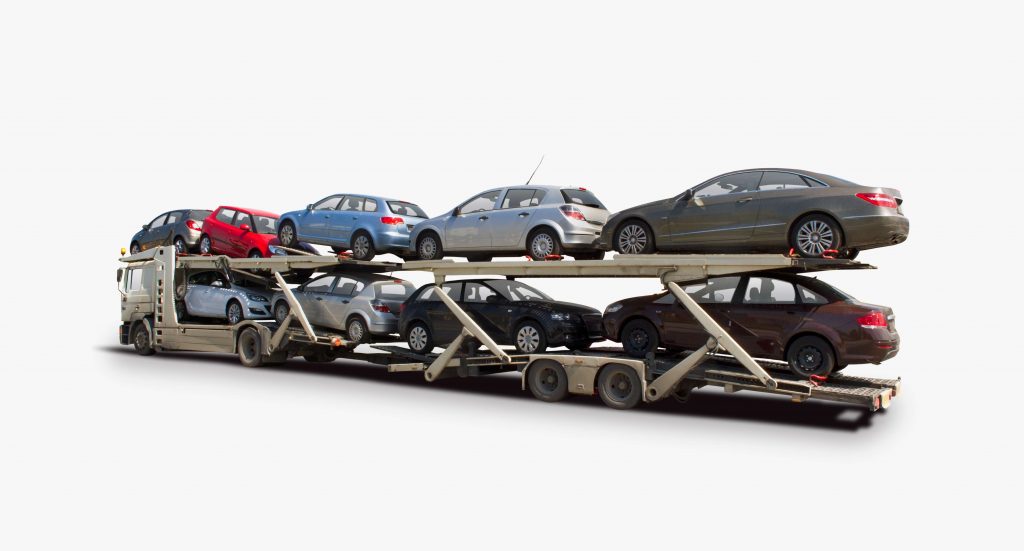 We would also advise shipping via enclosed trailer at a higher cost for maximum safety. This option includes many advantages, such as protection from UV, dust, debris, or even theft; faster shipping compared to a multi-level carrier; and high-level reliability.
If we consider open transportation, it would be a great idea to use a crash or saran wrap to prevent damage and minimize UV influence. Make sure to choose the one that features a high-tack adhesion mechanism and is not affected by rain. The automobile needs to be cleaned and washed before.
Do not ship a car with a full tank of gasoline. You should have approximately a quarter or less prior to releasing your vehicle. The main danger is that heat causes gasoline to expand, and it can leak out or even catch fire. The same concerns car tires (worn out ones with high pressure inside can explode) and batteries (heat has a destructive effect on the electrolyte, so it is better to check its condition before shipping; if necessary, add distilled water). After you have taken your vehicle from a destination port, it is good to check all the technical fluids and engine coolant.
If you are transferring a car via truck, you can ask if the vehicle can be placed on the second, or top level. An automobile in this position is less likely to collide with road debris and get car body damage.
If we speak about maritime transport, keep away from shipping in 45-foot HC containers if possible. It is said that these are more likely to be rolled because of their measurement, causing extra delays at the ports.
When we talk about North America, we need to consider some specific climate conditions that would complicate shipping, for example, natural disasters. A well known Atlantic hurricane season is quite problematic for international logistics. In the northern part of the ocean, the tropical cyclone season lasts from the first days of June till the end of November. The weather conditions during this period may cause delays because shipping becomes more difficult and dangerous. That is why a good idea would be to consider additional insurance if you have any concerns about natural disasters.
Bottom Line
You need to keep in mind some important aspects when shipping your car in the summer. The overloading of ports, weather conditions, and pre-shipping preparation of your vehicle are points to consider. You will get your car without damage after delivering it if you dedicate enough time to preparing it. It is also useful to take into account all the hidden factors that can influence the freight process.
With EasyHaul, you can experience all the advantages of shipping. Our team will provide you with coherent informational and service support for whatever request you may have. To start, create an account, upload your ID, get acquainted with our beginner's guide, and place an order. Also, do not hesitate to contact us via the online form or call us at: +1 (360) 776-3596 (6:00 AM–4:00 PM, PST, Mon-Fri). We are looking forward to helping you!