Exporting a vehicle from the US always requires dealing with some logistic hurdles. International auto shipping differs from domestic, as it requires work not only from you and a transport provider but Customs as well. Since most people are unaware of the rules and stipulations to abide by, they look to experienced logistic companies like EasyHaul for help. In this blog, we're covering how you can start exporting vehicles from the USA without stress.
Make Sure A Car Is Eligible for Export
Many cars that are being exported come from online auto auctions like AutoBidMaster and Salvagebid. These auctions provide information about titles: legal documents issued to prove ownership in the USA. You have to keep an eye on a car title, as it defines what you're purchasing and whether a vehicle is exportable. If a vehicle has junk, parts-only, or scrap designations on the title, chances are your shipment won't be released by Customs.
Vehicles that don't have titles or those that come only with a bill of sale cannot be exported from the US without processing additional paperwork. Some states (namely AL, CT, GA, ME, NH, NY, and VT) do not issue titles for classic vehicles. Their export may require more steps than shipping common cars. If you're a resident of one of the above mentioned states and plan to ship a classic car, contact your local DMV to clarify everything beforehand. In addition, you can check if your car conforms to all the export stipulations at the official website of US CBP.
You can count on EasyHaul to export a car with a Bill of Sale, Junk, or any other non-export designation. Let us know about the vehicle you would like to export and its title. We'll make a set of new documents for an additional fee of $750 if the original doesn't allow you to ship a car overseas.
Buy Insurance Before Exporting a Vehicle From The US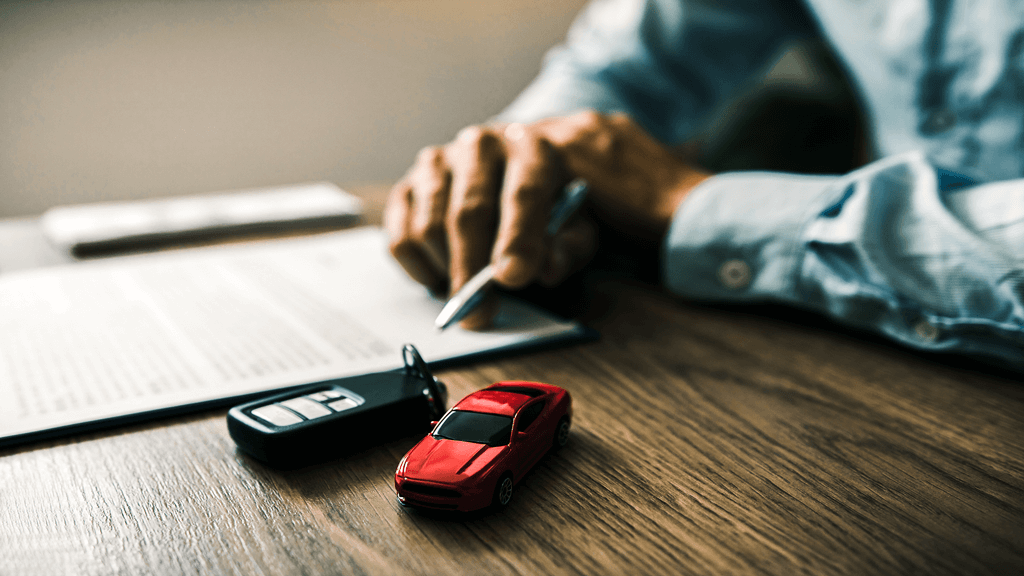 Since your vehicle is on international transit, it's always better to reduce possible risks and buy optional marine insurance. The basic marine insurance that we offer costs 1.5% of the value of your vehicle. We've already talked about the types of insurance in our previous blog, so make sure to read up on it and pick the one which suits you best. First-time exporters can take a look at our step-by-step guide on how to ship a car before making arrangements.
Collect Documents And Make Sure They're Correct
To contribute to a smoother transition, you'll have to make sure that all the relevant documentation has been gathered and double-checked. Upload a copy of your government-issued ID and a certificate of title along with a bill of sale transferred to your name if you're exporting vehicles from US car auctions.  Make sure you fill out your documents accurately, or your vehicle may be held up at a Customs facility. Make sure you've paid for everything to avoid storage fees and disrupted shipping.
Start Exporting Vehicles From the USA with EasyHaul
Exporting a vehicle from the US has never been easier. EasyHaul can help you with Customs clearance on the US side and additional services such as cleaning, covering your car in a protective film, making new keys, and more. With us, finding a broker in your destination country, getting accurate quotes that reflect both ground and marine transport costs, and arranging international vehicle shipping is as easy as ABC.
Register, upload a copy of your government-issued ID, enter your phone number, place your shipping order, and stay up to speed with our tracking. Our team is ready to answer your questions at: +1 (360) 776-3596 (6:00 AM – 4:00 PM PST, Monday through Friday), or you can contact us online.